The new housing developments going up are more often than not built with sustainability in mind. Architects, designers, engineers, and contractors realize that the future depends on making the right decisions today regarding environmental impacts. Moving the needle in sustainable housing is the modular or prefabricated building methodology. Too often, this construction technique has been relegated to the lower end of the market. Not anymore.
Plant Prefab, a building technology company that says it is dedicated to sustainable design, materials, and operations, has won a bid to prefabricate the final phase of custom homes in The Palisades at Olympic Valley, a very high-end luxury home community near Lake Tahoe designed by The Brown Studio.
Plant Prefab has been retained to prefabricate 33 of the development's single-family homes. The agreement is to produce the Summit residences, the development's premier offering of three 4,627-sqeft custom homes, is Plant Prefab's third contract with the San Diego-based developer.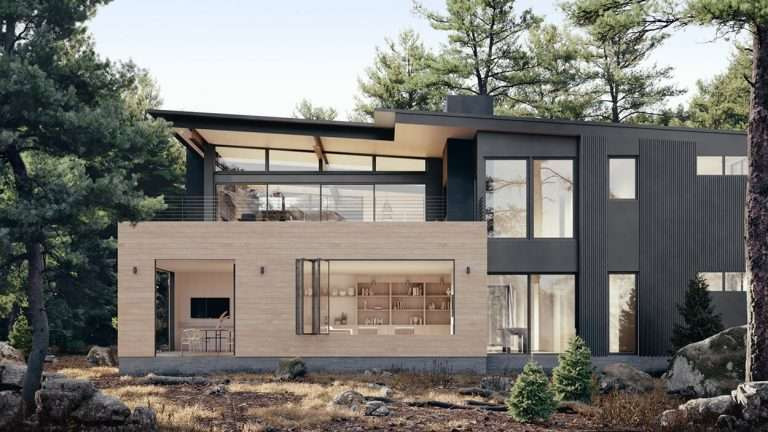 Plant Prefab is working closely with The Brown Studio on an integrated project delivery model for the Summit residences. Plant Prefab has produced models for 2,630 to 2,800-sq-ft homes in the development as finished "Plant Panels" and "Plant Modules" for on-site assembly in approximately 15 working hours, the larger scale and more complex designs of the Summit residences require a different approach.
Plant Prefab has devised a phased delivery plan, timing factory production with site work to facilitate concurrent construction of all three Summit properties. Structural steel, required to support the 15-foot ceilings and large spans of floor-to-ceiling glass, will ship first, followed by Plant Panels for the first floor of each home. Second-floor Plant Panels and finished Plant Modules will follow in mid-summer, allowing site crews to perform interior finish work in parallel with exterior finish work and landscaping. This sequenced approach will streamline the coordination of on-site labor and enable full completion of the residences before the onset of winter weather.
Want to tweet about this article? Use hashtags #construction #sustainability #futureofwork