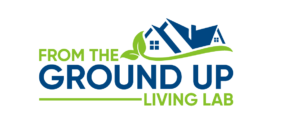 Project Sustainability 
Connected Home
During the next decade energy-efficiency will only increase in importance as we continue to build sustainability in homes, as EVs (electric vehicles) become more prevalent and as homeowners become more knowledgeable. The homeowner will play a greater role in managing energy usage/consumption through data analytics, transparency, and energy efficient homes. Simply, connected everything through AI (artificial intelligence) and voice-activated solutions will change the way we consume and manage energy usage in communities and neighborhoods.
Since the Clean Air Act of the 1970s there has been a dramatic reduction of particulate matter in the atmosphere by as much as 70%. But while the U.S. has taken a good first step in reducing overall air pollution, we've done a poor job of equity in our communities.
There are many reasons that must be addressed for the poor air quality and localized exposures to hazardous air pollutants in many urban and rural areas that are a significant health risk children and older adults. While these issues need to be addressed at the federal level and local levels) and addressing these hot spots (industrial corridors, highways, and more), there is more we can do to help existing homeowners and dwellers contribute as well.

Project Sustainability: Leveraging Tech to Build a Greener Home
is designed to be a model for sustainable, resilient, and efficient residential homebuilding practices.


This individual project will incorporate the most advanced products and systems from leading manufacturers and technology companies to demonstrate and educate both industry and consumers alike about how we can create a sustainable, clean, and green future for all homes and future communities for which we live, thrive, and prosper.
We have been talking about the evolution of jobs in industries like construction, manufacturing, and…
We know energy efficiency is critical in our homes, but often that efficiency needs to…
We are seeing many states invest in rural development—and we are certainly seeing it right…
I recently had the extreme pleasure of joining Don Bent, chief operating officer, Oshkosh Defense,…
Here in the state of South Carolina, we have significant interest in recognizing and advancing…
I have written many times about the manufacturing industry here in South Carolina—and the success…
Sustainability is top of mind for many these days, but what about resiliency? How does…
Many homes across the country have solar panels on their roofs, powering their homes through…