It's here, it's there, it's everywhere. Single-use plastics are the largest subset of plastics found in landfills and among the most challenging to recycle. The U.S. DOE (Dept. of Energy) reports that plastic production accounts for more than 3% of total U.S. energy consumption and uses roughly the same amount of oil around the world as the aviation industry. Yet, less than 10% of plastics are currently recycled, most of which are "downcycled," or repurposed into low-value products.
In 2021, the DOE began an investment of up to $14.5 million for research and development to cut waste and reduce the energy used to recycle single-use plastics like plastic bags, wraps, and films. This funding, directed toward plastics recycling technologies, advances the DOE's work to address the challenges of plastic waste recycling and support the efforts to build a clean energy economy and ensure the U.S. reaches net-zero carbon emissions by 2050.
Technologies and techniques for recycling and reusing plastics are available but advancing them at the scale necessary to make a dent in the problem has been, itself, a problem. Using pyrolysis on plastics yields great benefits, for example, as the plastics are thermally broken down into a reusable crude oil, which can then be used as fuel or to create more plastic products. Though plastic recycling has risen in recent years, any positive impact on the environment has remained relatively small-scale, since the waste numbers far exceed the increased focus on recycling.
So, what is pyrolysis? According to Pennsylvania State University's College of Earth and Mineral Sciences, essentially it is a thermochemical process, conducted at 400-600°C in the absence of oxygen. The process produces gases, bio-oil, and a char, and is one of the first steps in gasification or combustion. The composition of the primary products made will depend on the temperature, pressure, and heating rate of the process.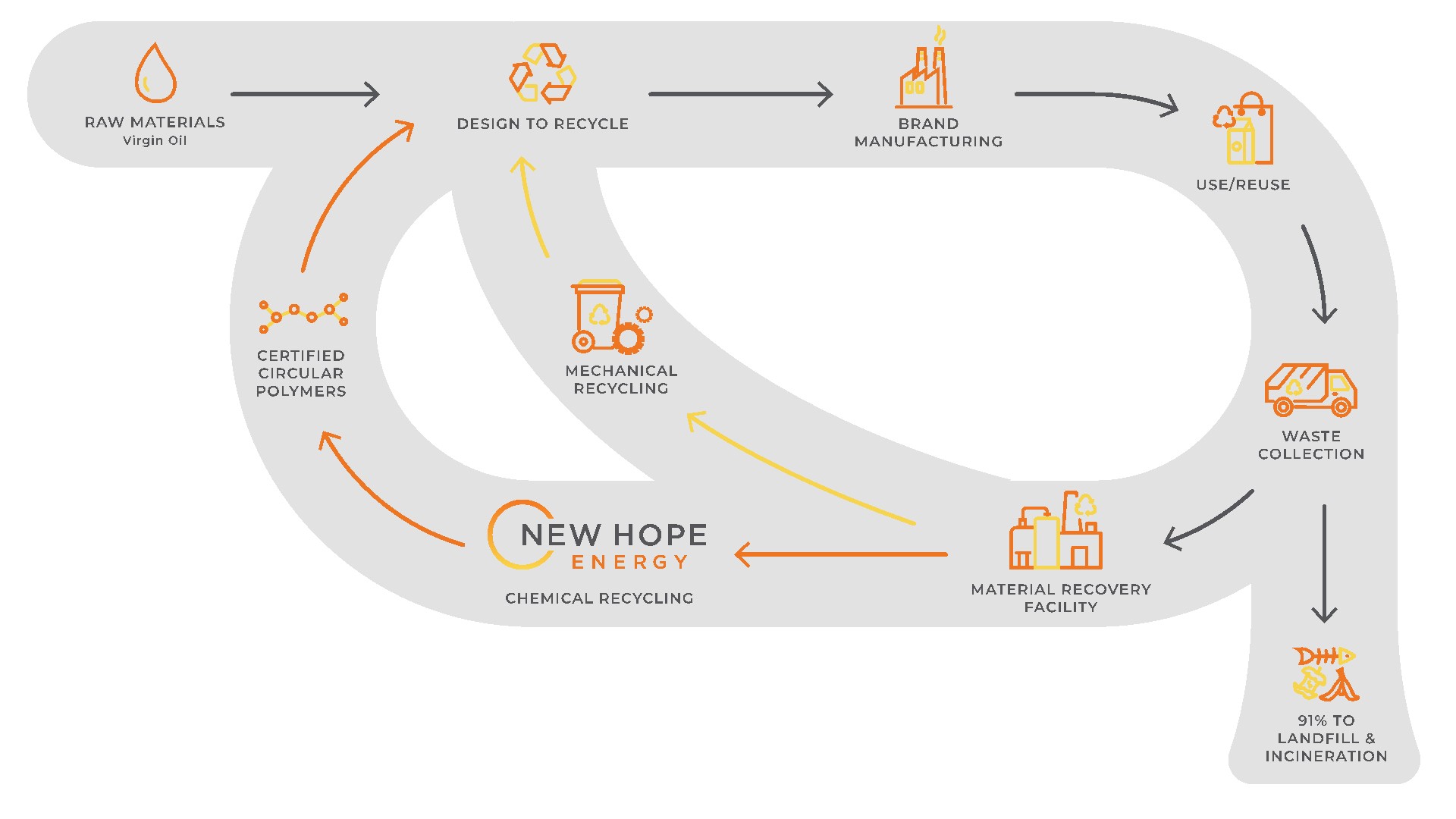 Scaling the technique into a commercial operation is the step being taken by New Hope Energy and TotalEnergies. They have an agreement under which New Hope Energy will build an advanced recycling plant in Texas to transform end-of-life plastic waste into a recycled feedstock that TotalEnergies will partly purchase and convert into virgin-quality polymers, which can be used for food-grade packaging.
The New Hope Energy plant is expected to start production in 2025 and will use a patented pyrolysis technology that was developed in partnership with Lummus Technology to process and convert more than 310,000 tons per year of mixed plastic waste that would otherwise be destined for landfill or incineration. TotalEnergies will use 100,000 tons of Recycled Polymer Feedstock (RPF) in its Texas-based production units to manufacture high-quality polymers suitable for food-grade applications such as flexible and rigid food packaging containers.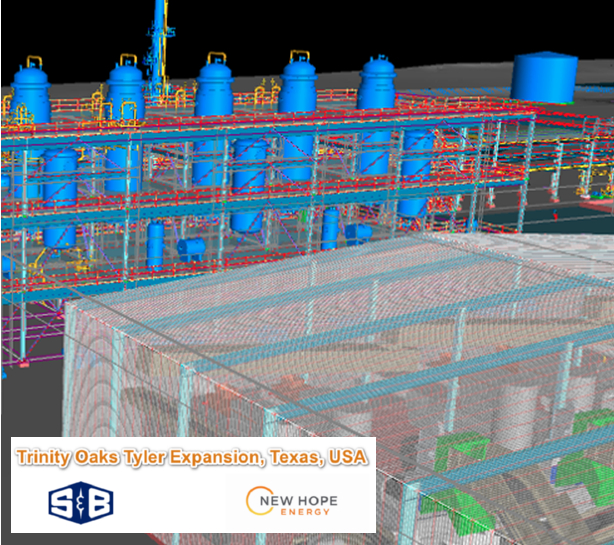 S&B Engineers and Constructors will provide engineering, procurement, and construction (EPC) services for New Hope Energy's plastics pyrolysis unit. The initial project under this partnership is an expansion in Tyler, Texas. S&B will provide full EPC services for the pyrolysis unit expansion to industrial-scale using the Lummus New Hope Plastic Pyrolysis Technology. The expansion will add 420 metric tons per day of capacity to convert plastic waste to chemical feedstocks in the existing facility. This expansion will allow the Tyler plant to divert more than 300 million pounds of plastic waste from landfills annually. The project began in late 2021, with construction completion and commissioning expected in early 2024.
Want to tweet about this article? Use hashtags #construction #sustainability