The trend toward walkable urban development is gaining momentum. A decade ago, the National Assn. of Realtors found 60% of people favor neighborhoods with a mix of homes and stores, and an Urban Land Institute survey revealed 50% of residents ranked walkability as either a top or extremely high priority. Today, Walk Score rates the walkability of U.S. addresses from zero to 100, and research shows every point of Walk Score adds $3,250—or 0.9%—to a home's value.
Historically, planners designed U.S. cities to be walkable, but after World War II, families purchased cars and made a break for the suburbs. For more than 50 years, sprawling sub-urban developments dominated the landscape as automobiles guided road construction, zoning, and new infrastructure.
During that time, the walkability of cities deteriorated but did not disappear. Today, central cities are getting a major makeover, and the revitalization is bringing the concept of walkability to the suburbs.
What does a walkable community look like today?
An interesting concept emerging in some areas today is the "15-minute city," a term coined by Carlos Moreno in 2016 that gained popularity following the COVID-19 pandemic. According to Moreno, "The concept not only proposes a reduction in resource use, but also reduces travel needs in urban areas, calling for higher density and urban activities" that improve walkability.
Walkability incorporates features that make cities safer for walkers and cyclists. For example, all intersections will have vehicle speed limits posted, crosswalk signals will allow sufficient time for pedestrians, and wider sidewalks and bike paths will allow cyclists and others to avoid traffic altogether. Furthermore, improved lighting makes streets safer at night and additional public transportation reduces traffic congestion.
Once these features are implemented, city planners consider land use patterns that support walking, incorporating higher concentrations of retail stores and restaurants to provide goods and services for residents. Homes intermingle with shops and offices, and apartment buildings reserve the ground floor for retail businesses where residents can buy groceries or pick up dry cleaning before heading home from work. In addition to convenience, these mixed-use areas provide opportunities for social interaction.
Finally, city planners add amenities that make walking and cycling more enjoyable. Some implement bike-sharing programs across the city, while others incorporate pedestrian-friendly areas like benches and shade trees along sidewalks.
The benefits of walkable cities
There are many benefits to living in a walkable community. When we incorporate exercise into our daily routine, we live healthier lives by lowering our risk for obesity, high blood pressure, diabetes, and heart disease. Walking even reduces stress by lowering cortisol levels.
Walkable communities are also good for the environment because they reduce our carbon footprint by putting us closer to work, school, and other destinations. When we support local businesses, we keep money in the community and reduce carbon emissions from trucks transporting goods across the country.
Walking around our neighborhood also builds community bonds through shared experiences. Someone who regularly walks to the grocery store is more likely to chat with fellow shoppers or stop to talk with neighbors.

Predictions about mobility in cities of the future
The United Nations reports 55% of the world's population lives in urban areas today, and they expect that to increase to 68% by 2050. This movement toward cities, combined with an expanding global population, will add 2.5 billion people to urban areas by 2050.
City planning will determine the results of those numbers. More populated cities means increased traffic, pollution, and commuter stress, but can also bring greater access to social interaction, public spaces, and cultural institutions.
Today, people crave the convenience of living close to stores, restaurants, and jobs. They want community connection and the health benefits of daily activity and exercise. Fifty years of urban development placed driving and parking patterns over walking and cycling needs. Change is in the works, but it will take time.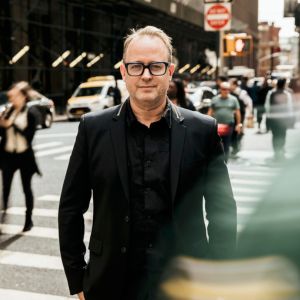 About the author:
Steven Cornwell is the global director of ERA-co.