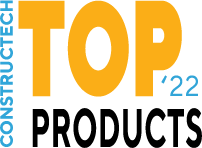 Bentley Systems
685 Stockton Dr.
Exton, PA 19341

www.bentley.com
SYNCHRO 4D
Commercial
New
---

Taking It to 4D
Bentley Systems' SYNCHRO 4D turns design models into construction models, enabling teams to leverage model based QTO, scheduling, and construction simulations. Designed for construction modeling, planning and scheduling, visualization, simulation, and project controls, with SYNCHRO 4D, teams can optimize construction tasks by reviewing, editing, and engaging with stakeholders in an immersive environment. Users can also slice and dice design components for construction workflows to tackle the spatial challenges of linear projects. What makes this product truly unique is that it leverages the 4D model and enables teams to plan, optimize, and track projects in a single visual. This means teams can identify issues and "what if" scenarios early in a project, reducing project risks, delays, and rework. When all is said and done, this digital solution can help solve the time-cost conundrum, increase safety, and reduce both employee and project risks.
"The fourth dimension offers big benefits for construction. With SYNCHRO 4D from Bentley Systems, users can improve safety, reliability, predictability, and quality of construction projects—something needed imperatively on today's construction projects."

Peggy Smedley
---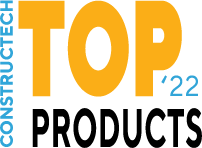 Bentley Systems
685 Stockton Dr.
Exton, PA 19341

www.bentley.com
SYNCHRO Control
Commercial
New
---

Better Control
Today's construction professionals need access to project data in a central repository in order to make better decisions, quicker. SYNCHRO Control is a web-based project management solution for all project data, documents, analysis, and insights in one place so project goals can be reached faster. It connects all project teams to one central hub to access and analyze data in real-time and in full project context. With SYNCHRO's technology, teams can access, manage, and georeference and locate PDF plan sets in 2D or 3D map locations. What makes this solution unique is teams can filter photos, videos, and model files in seconds by geolocation, date or time, context, and content. All forms and tasks are configurable for quicker completion. With growing adoption rates, this product gives construction teams the information needed when it is needed to be more successful on projects.
"If you have a goal or target, Bentley Systems' SYNCHRO Control can help you reach it. A central project hub gives teams access and visibility to all the data needed to make decisions and keep projects on track."

Peggy Smedley
---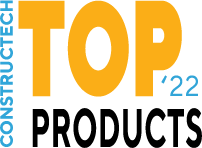 Bentley Systems
685 Stockton Dr.
Exton, PA 19341

www.bentley.com
SYNCHRO Field
Commercial
New
---

Bring It to the Field
A new mobile solution, SYNCHRO Field enables field teams to access and capture any field data they need when and where they need it. The technology serves as a construction team's digital clipboard to easily capture issues, photos, inspections, and progress, which allows for real-time data capture, even when offline, better connecting teams from field to office. What makes this product so unique is it allows teams to access all field data from anywhere, enabling teams to streamline workflows, maintain full project transparency, simplify decision making, and ensure efficient project completion. With growing adoption, SYNCHRO Field also offers in-context reporting, the ability to flag safety issues as soon as they arise, and provides critical project insights, giving teams the ability to access and analyze high-quality field data wherever and whenever.
"Today's construction professional needs to be able to capture and access real-time data from the field. This is where SYNCHRO Field from Bentley Systems comes into play, helping keep field teams coordinated and on track."

Peggy Smedley
---