Bridges are among the infrastructure elements most in need of maintenance and repair throughout the country. States and cities are moving to obtain funding for repairs and replacement bridges as quickly as money is available from last year's Infrastructure Bill.
Work already underway is being expedited where possible and innovative methods are meeting the challenge of maintaining public access while work is being done. As an example, in New Jersey, a modular steel bridge is being used to maintain traffic flow during a section of the NJDOT (New Jersey Dept. of Transportation's) I-295 Direct Connect project in Camden County.
The Direct Connect initiative is designed to improve safety and reduce traffic congestion at the intersection of I-295 with I-76 and Route 42 by providing a new direct passage for through traffic on I-295. A safe, reliable temporary detour structure was considered critical to the success of the Browning Road project. In addition to heavy local vehicular traffic, the route provides access to a local school and serves as the main coastal evacuation route for the region.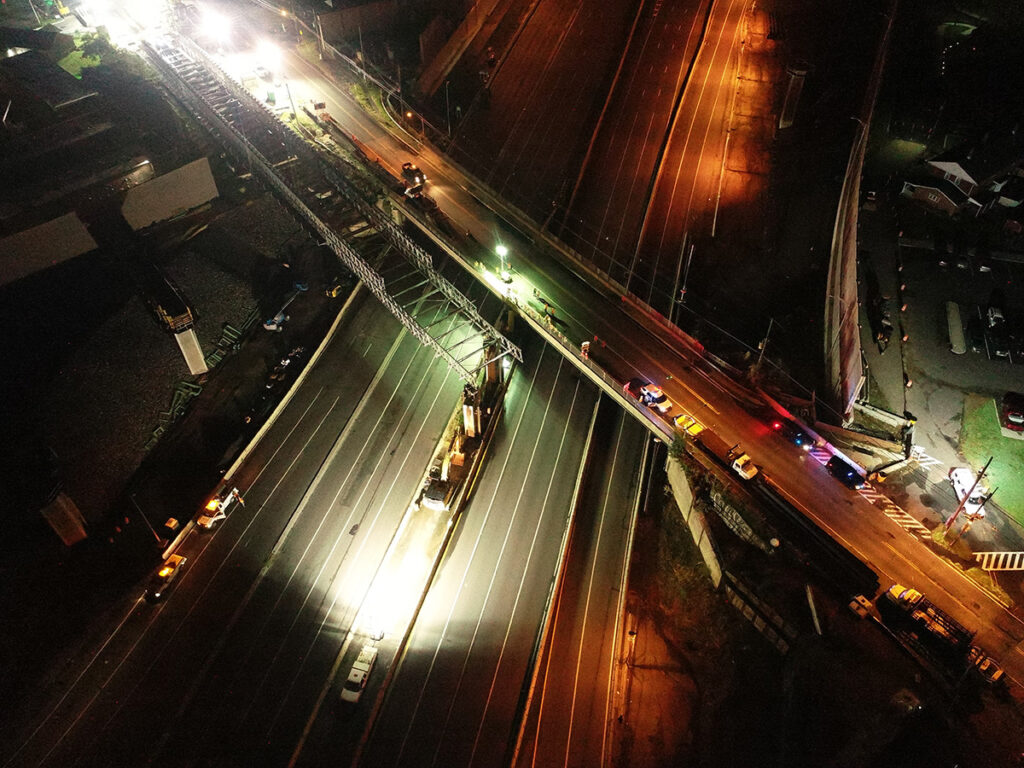 A structure developed by Acrow is serving as a detour over a dozen lanes of I-295 and Route 42 during the replacement of the Browning Road Bridge. The bridge replacement is necessary as the roadway below will be widened ahead of the overhead placement of the new core I-295 roadway.
The two-lane temporary bridge is 450 feet long in two spans of 240 feet and 210 feet, with a roadway width of 24 feet to maintain two-way traffic on Browning Road. There are cantilevered walkways on each side of the structure, one for pedestrians and one to carry utilities. Utilities, which had been carried by the old bridge, needed to be safely and reliably supported by an interim solution to avoid any interruption to critical services such as electric, gas, telecommunications, and water.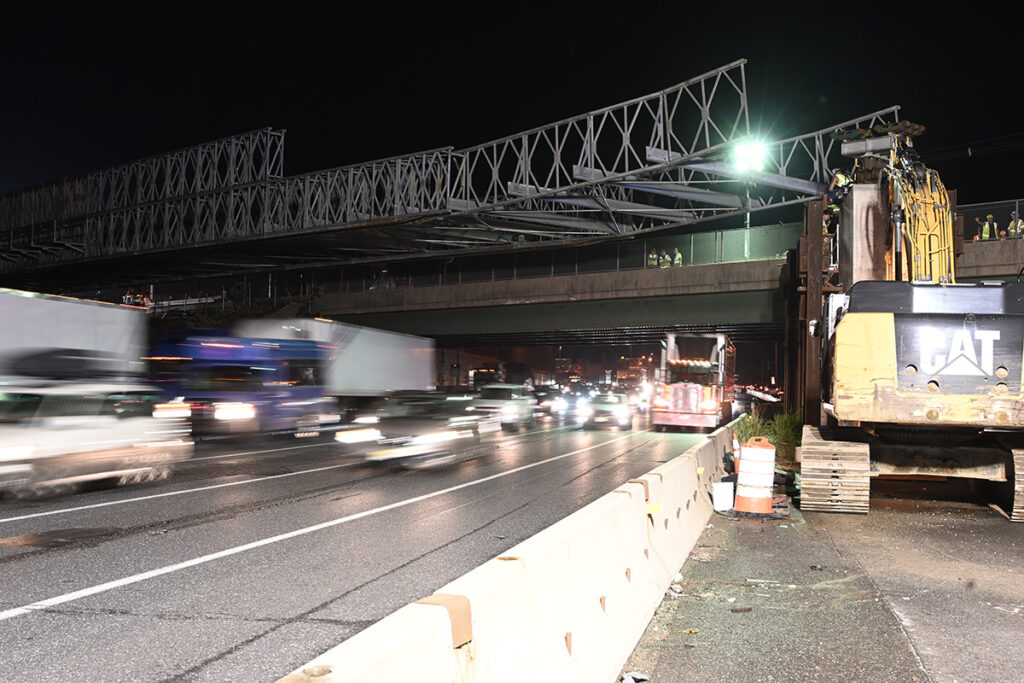 The contractor for this phase of the Direct Connect program is South State, with Dewberry serving as design engineer. It is anticipated the temporary bridge will be in place for two years until completion of the new bridge.
In addition to increasing safety and convenience for motorists, these critical infrastructure projects are integral to the economic health of the region and play an important role in ensuring roads and bridges can be rapidly and cost-effectively rehabilitated through Accelerated Bridge Construction to save time and money.
Want to tweet about this article? Use hashtags #construction #sustainability #infrastructure