Determining the ROI (return-on-investment) for new equipment can be a straightforward calculation while doing the same for add-ons to existing gear can be a pain. Equipment bought five-ten years ago might have been made obsolete in the market by newer versions but if it still works and still provides productivity a "simple" retrofit might be just what it needs to compete with the latest iteration.
Such calculations are especially important now when interest rates and costs are going up and skilled labor is harder to find since the COVID-19 pandemic. Improving the ability of an operator to do the job at hand can make the choice of add-on or new equipment harder to value. If you run wheel loaders or excavators, for example, machine control can help you finish your projects with more accuracy, fewer mistakes, and usually quicker. A 3D machine control can be a safe investment that will pay itself back after the first couple of projects, whether it comes installed in new machinery or is added on to existing equipment.
Installing a machine control system on an excavator or wheel loader with 5.000-10.000 working hours is just as easy as installing it on a new machine. However, the overall return on investment is influenced by the lifespan of the machine, which will potentially have a shorter payback period.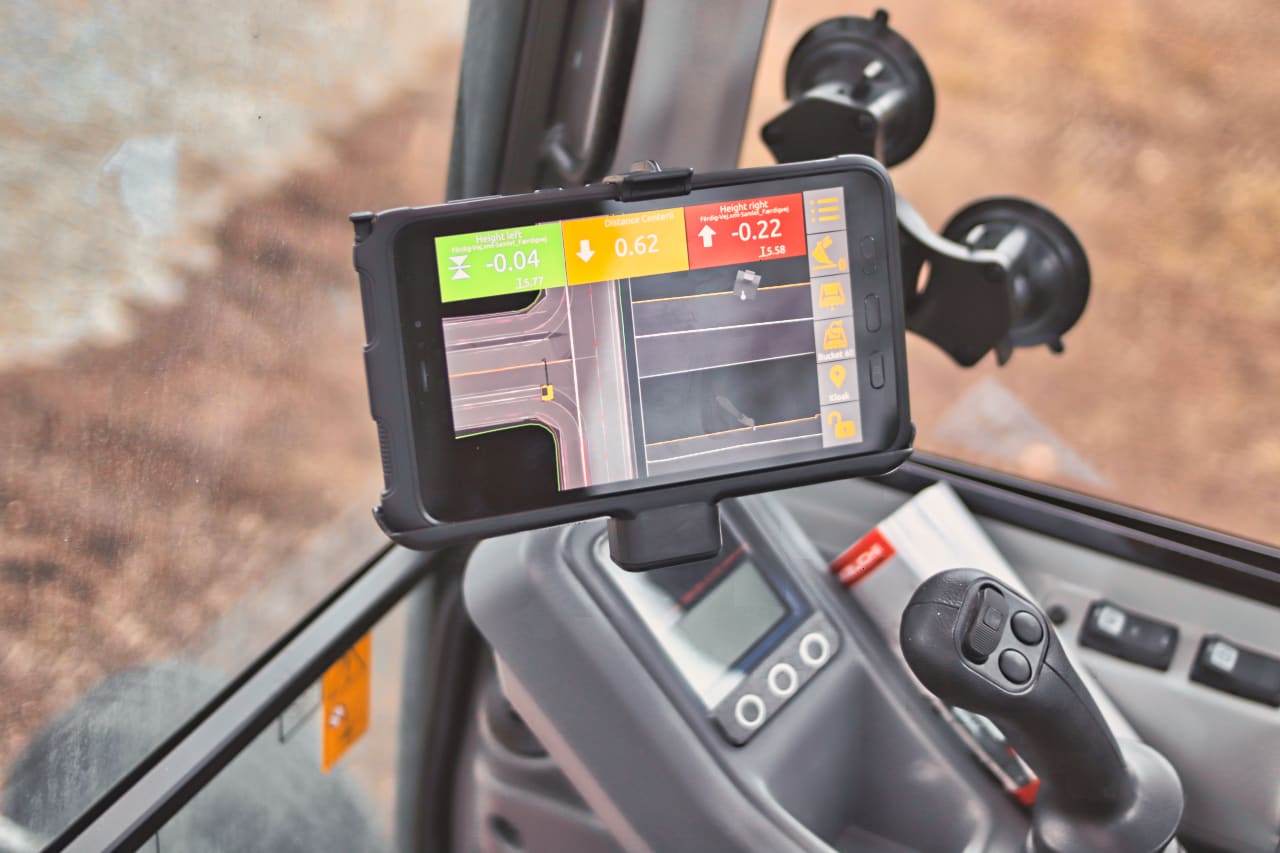 The two primary factors that will determine the investment are the cost of the system and how quickly the machine control system will enable the operator to work more efficiently and how much time will be saved on the documentation process. This means that even for already operational construction machines with significant working hours it still makes sense to install a machine control system.
Why should you invest in 3D machine control for your new or existing fleet? According to Danish 3D control developer Unicontrol:   
Lower Operating Costs: The cost of the machine control system is a significant factor in the overall return on investment for installing control on existing machines. Based on man-hours saved and the quality of work, you will often end up with a payback time as low as 6 months, depending on machine workload and project types.
Greater Productivity: Guided by machine control, you excavate with higher confidence and faster cycle times, and with complete information about grade depth, there is no need to stop for control measures.
Less Wear and Tear: Maintenance is directly affected by fewer cycles or passes to do the same amount of work. The higher precision from the machine control directly influences cycles by not removing too much or too little material.
Greater Equipment Utilization/Flexibility: Machine control allows the machine to work more independently, minimizing hold-up and downtime. Also, the system enables you to perform more tasks – and an excavator or a wheel loader will be able to do the final grade.
Less rework: The essential benefit of investing in machine control is doing the job right the first time. You know exactly how much material to take out, which height to put it in, and confirm that you are in the correct location.
3D machine control assists the machine operator in optimizing the work while making it easier and faster and minimizing the risks of making mistakes, thus limiting the need of starting over. The investment level of the system and the need for training define the payback period and overall business case.
The heightened demand for 3D guidance technology pushes operators and construction companies to seek machine control systems that are easy to implement into their current operations. With short lead times, competitive pricing, and a straightforward, fully customizable interface, Unicontrol3D is one of the market's most user-friendly 3D machine guidance systems, at nearly half the cost of systems currently sold in the U.S.
Want to tweet about this article? Use hashtags #construction #sustainability #infrastructure #IoT #cloud #edge #futureofwork