A lot of people have played around with ChatGPT, GoogleAI, or Simplify and are curious about how it can make basic tasks, like writing, easier. While the media likes to focus on the negative aspects of AI (artificial intelligence), such as plagiarism, fake photos, or displacing workers, the focus should be on how AI can be applied to solving real business problems across industries.
The restaurant industry is no exception. Unlike tech tools that roll out standalone solutions in areas like POS (point-of-sale), marketing, and inventory, the proposition that AI needs to be built into existing tools restaurants are already using needs to be discussed as a more viable alternative.
While mega restaurant chains have a depth of resources to look into using AI, independent restaurants can't afford the time or expense of "experimenting" with standalone AI tools to improve operations. For them, existing technology tools used in the industry, such as Avalara for taxes, QuickBooks for accounting, and Toast POS, should improve their solutions by engineering AI capabilities into their solutions so smaller restaurants can enjoy the power of AI.
Online order systems like SWIPEBY are especially well positioned to bring AI to scale to independent restaurants as these systems hold data on menus, promotions, loyalty, customers, website, integrations into social media, and POS. So, it makes sense for online ordering, as well as a 360 POS system that owns a central place in the everyday operations of a restaurant, to allow for tight integrations with AI to drive even more value for the restaurateur.
By integrating AI into the core of a platform, AI technology can automatically be part of day-to-day business operations to solve problems without much input or effort from business owners or their managers. With this approach, AI can benefit the midsized restaurant operator/SMB (small medium business) owner "behind the scenes" who generally does not have tech top-of-mind.
Restaurateurs and the tech companies that support them should consider five key things when they think about incorporating the power of AI into their business:
What are the future plans for integrating AI capabilities into existing tools that restaurants use?
Whether already part of an existing tool or planned for that tool, what are the true benefits to the restaurant of AI integration and how will it pay off in making the business better?
Since restaurateurs and their staff are busy satisfying customers, what will be the time commitment for using these new capabilities and will it require greater training?
How can AI give even more control to restaurants and not take it away from them, much like what has happened with the revolution of online ordering and curbside delivery?
Finally, SMB restaurants are a passionate group. Can AI be more than a tool but also be a way to create more fun and elevate the passion of the owners and the people who use them?
AI holds huge potential for helping restaurants address many of their greatest business challenges, but standalone is not the answer. As we are doing with our technology roadmap at SWIPEBY, each restaurant tech platform has the opportunity to integrate AI into tools restaurateurs already rely on and allow them to focus more keenly on what they love.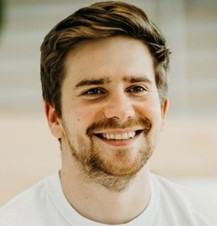 About the author
Carl Turner is the CEO of SWIPEBY. For additional information email Carl at: carl@SWIPE.BY.