The word "hospitality" has a nice ring to it. Everyone would like to meet people who are hospitable, welcoming, and pleasant. Millions of employees in the hospitality industry would like to be thought of that way, certainly. Within the ranks of those workers are millions of people who are rarely seen by those they benefit, those who work in the backroom, behind-the-scenes, "below the stairs" as the British might say.
Hospitality as an industry applies to nearly any company that deals with customer satisfaction and is focused on meeting leisurely needs rather than basic ones. The lodging industry segment includes hotels, motels, resorts, and spas, and includes on-premises food and drink service. This segment provides accommodation for a limited period, usually a place to sleep for one or more nights. Fancy hotels, youth hostels, elder hostels, campgrounds, motels, and other businesses that provide a place for people to sleep overnight are all in the lodging industry. Lodging businesses market to business travelers, leisure travelers, long-stay travelers, budget travelers, and special travelers like people working with the government, airlines, and military.
According to Statista, the number of hotel jobs in the United States amounted to 1.82 million in 2021. This shows an increase over the previous year's total of 1.65 million jobs in 2020 when the industry was hit hard by the COVID-19 pandemic. Although the numbers have yet to be certified, the number of jobs was expected to increase again in 2022 but not to pre-pandemic levels.
The increase in employees matches the occupancy rate increase of hotels in the United States. Occupancy rate, a key performance indicator of the hospitality industry, is calculated by the number of occupied rooms divided by the number of rooms that are available in a hotel. Industrywide that number reached 62.7% in 2022.
Ease of mobility, increased awareness of new destinations, and the internet as a source of information and commerce have caused this market to grow exponentially. Yet with this growth has also come increasing public concern about the industry's impact on the environment, resulting in consumer demand for more sustainable travel options. After being hit hard by the health crisis, the travel and tourism industries are now gradually recovering.
When it comes to the future of this market, increased mobile usage in travel, implementation of new technologies, and a less marked difference between business and leisure trips are all examples of changing consumer interests in the post-pandemic world.
While the pandemic had an adverse impact on lodging demand across all segments of the accommodation industry, from hotels to peer-to-peer platforms like Airbnb, the severity varied dependent on accommodation type. Local regulations, the need for social distancing, and forced business closures all played their part in varying the impact on lodging businesses. Despite some doing better than others, most accommodation businesses had to adapt to the changes the pandemic brought along. Some of these adaptations included accelerated digitalization, higher hygiene standards, and increased focus on domestic travel or "staycations."
Hotels—The Heart of Lodging
Hotels can come in many shapes and sizes, from limited service to full service. Hotels can also be categorized based on the kind of service or amenities they provide, such as casino hotels, spa hotels, and extended-stay hotels. There is no universally agreed-upon definition of what differentiates a luxury hotel from an upper upscale hotel, for example. With hotels focusing not just on amenities but also on the overall customer experience, the lines between different hotel tiers have become increasingly blurred. Many hotels that are not at the top of the market use the word 'luxury' for marketing purposes, further complicating the matter.
The hotel industry goes along with the tourism industry since both rely heavily on international and domestic travelers. Obviously, both industries were impacted heavily by disruptions in travel caused by the COVID-19 pandemic. While this caused a large decline in the market size of the U.S. hotel and motel industry during the years of 2020 and 2021, this figure was forecast to exceed pre-pandemic figures in 2022, reaching $258.1 billion.
Despite prosperous industry performance for most of the last five years, the economic effects of the COVID-19 pandemic significantly muted industry revenue growth. Due to this, hotel construction revenue has been inching upward at a CAGR (compound annual growth rate) of 0.3% over the period and is expected to total $26.4 billion in 2023, according to IBISWorld. Revenue will jump by an estimated 1.9% in 2023, as the economy continues to recover and construction projects renew. Still, industry profit will decline as labor costs have outpaced revenue.
Hotels and other lodging industry facilities are among the largest non-infrastructure projects in construction and remodeling/renovation. Dodge Data currently lists more than 16,000 such projects in the U.S. alone. Projects include new clean-sheet builds and renovations with values ranging from the low thousands of dollars to $50 million and more.
It's All about Amenities
Typical of the type of renovation projects being undertaken and completed post-pandemic, Aperture Hotels, a management firm, worked with Satori Collective, an investment firm, on a multimillion-dollar renovation of the 114-suite Homewood Suites by Hilton Atlanta/Perimeter Center. The refurbishment touched on all aspects of the hotel, including upgrades to public spaces, guest rooms, fitness center, and meeting space. Additionally, the hotel introduced new EV (electric vehicle) charging stations, an amenity growing in popularity among travelers.
The work reimagined the hotel to provide the latest services and amenities most sought after by extended-stay guests. The lobby received modern finishes and furniture, and corridors were outfitted with new carpeting, wall coverings, and lighting fixtures. New workstations with desk-level electrical outlets, USB ports, and high-speed internet access were installed in guest suites, along with new Cuisinart single serve/dual cup coffee makers and 50" flat screen HD televisions. Guest baths were upgraded with back-lit vanities and full-length mirrors, as well as new showerheads.
Hotels, like homes, are going high-tech. In 2027, ABI Research expects 6.4 million smart hotel room devices to ship worldwide. That's double the 3.2 million devices that shipped in 2022, growing at a CAGR of 24.6% between 2021 and 2027. Between embedded connectivity and network management, smart room technologies provide hoteliers and hospitality managers with a host of new opportunities. While smart hotel room technologies have been a niche area for years now—with Mandarin Oriental Hotel Group and Hilton being some of the earliest adopters—this market is expected to proliferate due to a need for brand differentiation.
Smart hotel rooms are rooms that deploy intelligent devices and systems, often via IoT (internet of things)-enabled technologies. A smart hotel room, like a smart apartment, leverage technologies like smart locks, smart thermostats, smart blinds, voice control front end, and smart speakers to provide a new level of connectivity. These technology deployments make for more interconnected hotel building management and attract customers or travelers who want more convenience and greater control over their hotel stay.
The market opportunity for smart hotel room technologies is extensive. However, it really boils down to two key things: operating efficiencies and guest room amenities. Hospitality technology vendors should ensure their products align with these two factors. Operating efficiencies refer to easier and more efficient commercial building functions like HVAC (heating, ventilation, and air conditioning), and lighting. These smart hotel room solutions enable hotel building managers to reduce their carbon footprint, save on energy costs, and improve staffing allocation.
Smart room technologies are also a great match for hotel guests in a changing economic and environmental context. The typical B2B (business-2-business) hotelier's customers, as they aim to outdo other hotel chains, want smart room technologies that greatly enhance the customer experience. In fact, a recent survey revealed 73% of travelers say they would be more likely to select a hotel that offers self-service technology.
When hoteliers make guest rooms "smarter," they not only enhance the customer experience, but they are provided with a new level of operational efficiency. These technologies can be used in a variety of smart hotel room use cases, including room occupancy, automated room temperature, lighting and room illumination, building maintenance, hotel staffing, and environmental regulation.
From a B2B perspective, the increased adoption of smart room technologies for hotels is spurred by fierce competition from other hospitality players, notably the short-term rental market. Hoteliers are finding they must turn to smart capabilities and devices to bring the hotel customer experience to an entirely new level, while reducing operational expenses.
Owning Your Rooms
A trend in the past has been create multifunction buildings by combining hotel facilities with owner-occupied residential space, usually in the upper stories of tall urban buildings, and a variety of retail space on the lower floors. Taking the idea to a new level is the condotel. A condotel is just what it sounds like—a cross between a condominium and a hotel. Similar to a timeshare arrangement, individual owners have private units, but they have access to hotel amenities like housekeeping, a concierge, and front desk service. What makes a condotel unique is that owners can not only occupy the unit personally, as their primary home or as a vacation home, but they can also rent it out short-term to vacationers who want a hotel experience.
The concept of condotels began as a way for hotel builders to offset some of the risks of investing in large, luxury properties. On the buyer's side, they offer an opportunity to purchase a luxury hotel vacation experience while agreeing to rent out the unit for an agreed-upon amount of time per year. Many of the major luxury hotel chains manage condotels, mostly in prime vacation locations like Florida, New York, Las Vegas, Hawaii, and other major metro areas or tourist hotspots.
Mixed-use developments incorporating hotel and residential features are becoming increasingly popular. Such developments can be challenging to manage, as they require careful consideration of shared systems and services, as well as the levels of service and corresponding costs that a residential apartment building may find desirable compared to that required by a hotel. Hotel-to-multifamily conversions have also gained momentum in the wake of the health crisis and have proven to be a strategic investment option.
Employee Amenities
With the expansion of hotel facilities, new construction, and conversion of existing buildings from lower- or middle- to upper-level amenities—and hence rates—the industry has hung out the "We're Hiring" sign in many locations. But recruiting the experienced and skilled employees they need requires its own amenities. Hiring from a distance, for example, will have new workers coming in from around the country—or around the world. Putting them up in the hotel itself can be an option but it can also decrease revenue-producing rooms. But there are other options.
Grand Geneva Resort & Spa in Lake Geneva, Wisconsin, has broken ground for a new employee residential facility, which is planned to be completed by spring 2024. Designed to enhance and support the work-life balance of employees, the new residential facility offers a convenient and comfortable residence for team members, including international students on J1 internships, or work and travel visas; university interns; managers in training; and employees relocating to the area while in transition.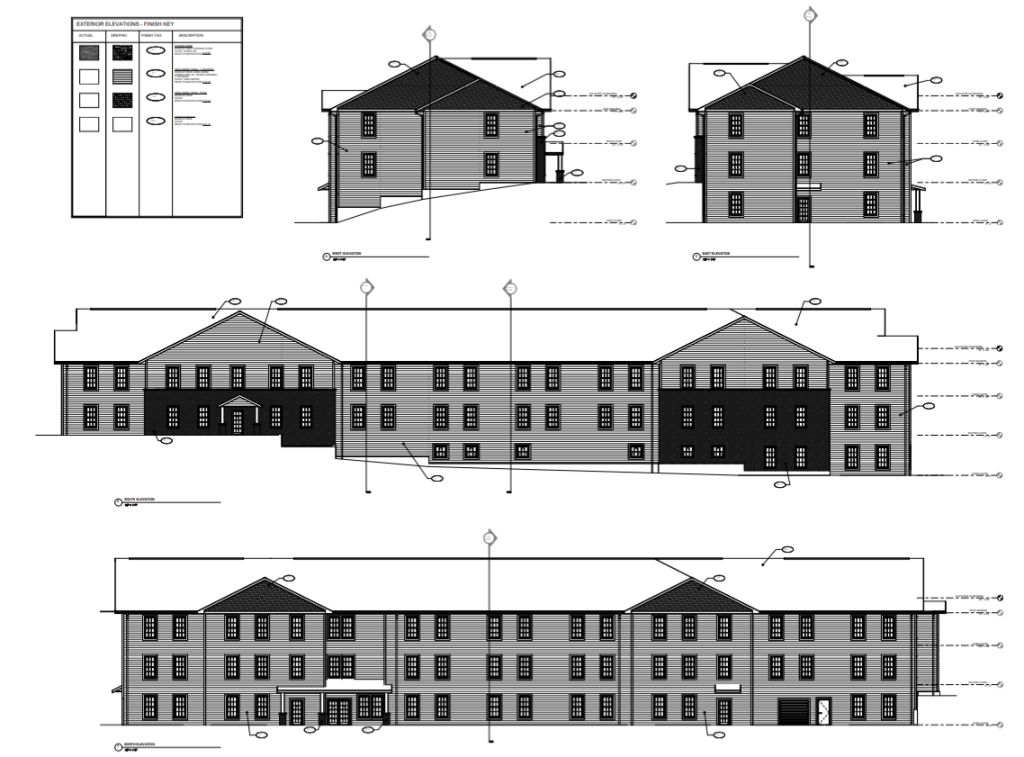 With accommodations for up to 172 employees, the new residential facility will feature a collection of four-bedroom units each with its own living space including kitchen, living area, and full dressing and restroom facilities. Shared living spaces include a community room featuring a large kitchen with island, community table, lounge area with multiple TVs and game tables, plus a full laundry area, fitness studio, outdoor patio area with grills, and a recreation area. The location of the employee living facility will provide easy access to the resort's various amenities, restaurants, workspaces, and the associate parking area and entrance.
Smarten Up
As hotels and the other lodging segment players compete for the growing (slowly) market, technology isn't far from the discussion. Technology enables guests to enjoy more personalized services and preferences, since technology can solicit, store, and deliver customizations like communication preferences, room preferences, preferred language, and more.
In addition, technology can deliver a more seamless check-in and checkout experience. Mobile check-in or physical hardware like kiosks can empower guests to complete check-in on their own, bypassing the line at the front desk. And technology can also give guests the tools to customize their room settings, like temperature and lighting, plus access amenities like in-room entertainment or room service menus.
But the benefits aren't limited to guests; employees, managers, and owners can realize efficiencies when implementing technology that streamlines hotel operations. One of the benefits of technology is automation: rather than replacing employees, technology can shift manual tasks from them and free up time to spend on more important tasks. Tasks like sending templated emails, requesting guest reviews, and sending invoices can be easily automated, potentially taking hours of repetitive work from the staffs' to-do lists.
Another way technology can benefit is through energy management; technology like building management systems can reduce hotel energy costs by turning lights and other systems off when guests are not in guestrooms or public spaces. And keeping those guestrooms and public spaces clean can also be made more efficient with work order systems that allow teams to submit tickets, see in-progress and closed tickets, route tasks to team members, and complete preventative maintenance on-time.
Hoteliers can create preventive maintenance programs on paper or digitalize them. Instead of waiting for a hotel guest to alert staff about damaged systems, appliances, and devices, management can track the functionality of these assets via an integrated smart system. When combined with smart staff scheduling, such systems alert hotel employees when lightbulbs, air filters, batteries, and other assets need to be replaced. These smart hotel room solutions are especially beneficial for detecting water leakage, as water damage restoration can cost more than $5,000.
Smart systems usually preserve or reduce room temperature based on how many people are in the room, but climate control can also be automated based on humidity, air quality/refresh, and external temperatures/solar gain to deliver managed control of HVAC. Smart thermostats, temperature/humidity/air quality sensors, and smart blinds are all key technologies to make these smart hotel room applications possible.
While smart systems cost, the benefits will quickly outweigh that incremental addition. Designed in, and updated automatically, smart systems make smart hotels a smart choice for smart travelers.
Want to tweet about this article? Use hashtags #construction #sustainability #IoT #cloud #edge