It is one thing to write about emerging technologies and the impact they will have on the construction industry. It is another thing to actually see or hear about them in action. Today let's look at the widespread impact 3D printing is having in two specific use cases in various parts of the world—and the impact it will have on construction and communities.
The example comes from Saudi Arabia. Black Buffalo 3D and Saudi Readymix Concrete Co., have signed an agreement to manufacture Black Buffalo 3D's structural ink using local materials. They are also partnering to create regional 3D construction printing materials, mixes, and additional 3D construction ink formulas.
In this case, Saudi Readymix will provide admission to its research and development buildings and network to assist in development and testing of a regionalized 3D ink that can be used in any 3D construction printer in the region to print housing, commercial buildings, and infrastructure components on demand. Saudi Readymix has a commitment to sustainability, advanced technologies, and innovation in an effort to benefit local builders and developers.
Black Buffalo 3D will partner local developers and test to local building code standards to scale adoption and acceptance in Saudi Arabia. Presidio Advisors (Dubai), Black Buffalo 3D's regional distribution partner, will provide additional local support and information to qualified builders.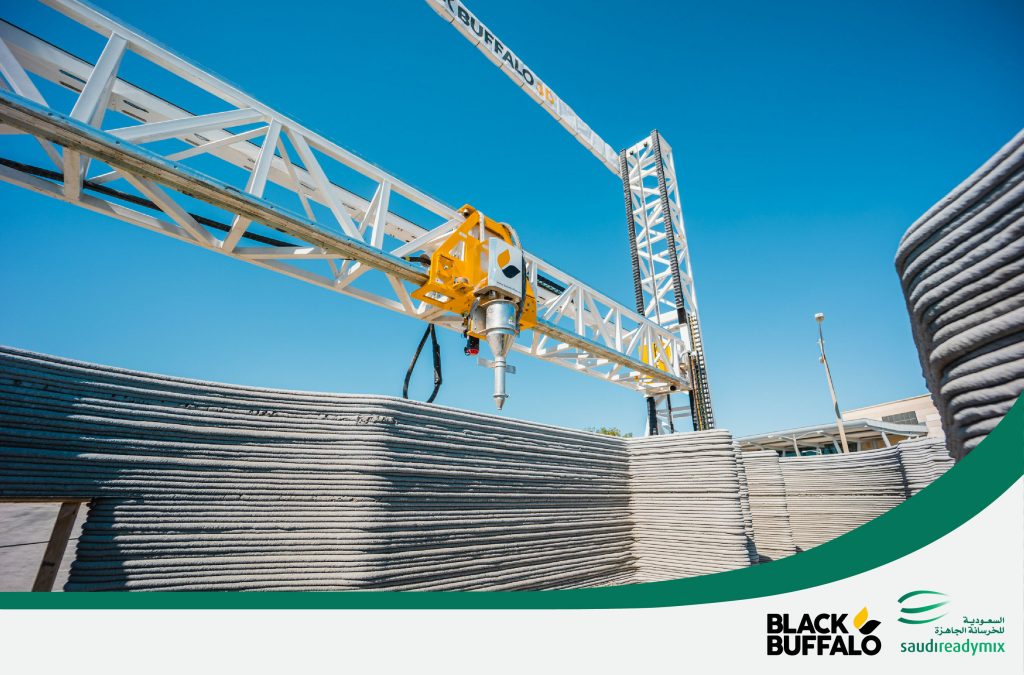 3D printing offers many benefits to both the construction industry and to the residents of the structures. Builders can print structures or components faster than before, enabling projects to be completed sooner. The method can also offer long-term benefits to the region including creating structures that are more resilient, sustainable, and efficient.
Of course, this is simply one example. We see another case I wrote about recently in Ukraine, which is a country that has faced many hurdles due to the recent conflicts. One such project in this area of the world aimed to speed up the development of educational facilities and reconstruct housing and vital infrastructure, due to the need to rebuild.
In the case of Ukraine, the technology used aims to automate a minimum of 50% of construction processes on building sites. It also benefits the local economy, as roughly 90% of the construction materials will be locally produced, further empowering the community. In fact, 99% of the materials for the 3D printed concrete has been sourced at low cost locally.
All in all, we are beginning to see the rise of 3D printing around the world. What benefits do you see? Could it come to a region near you? Or are there still too many hurdles to address first? These are all things to consider for the years ahead.
Want to tweet about this article? Use hashtags #construction #IoT #sustainability #AI #5G #cloud #edge #futureofwork #infrastructure #3Dprinting