With the expansion of email came the sending of various documents between offices, suppliers, subcontractors, owners and developers, and government agencies. The preferred method today is by PDF or photo images. Since we are still in a somewhat incompatible environment, not every program can read every format. One answer has been OCR (optical character recognition) software that can read documents and convert them from one format to another.
Corecon Technologies, a provider of cloud-based estimating, project management, and job-cost construction software, now offers OCR functionality as part of its Procurement Module.  For use by Corecon subscribers, as well as outside team members via Corecon's TeamLink Portal, this new tool quickly extracts text from an invoice received in a PDF, PNG or JPEG format and converts it to a draft bill. The result is a saving of time and effort that would go into manual transcribing the information.
Taking typical OCR to the next level, this new tool uses AI (artificial intelligence) to analyze the invoice format and identifies fields on the form such as invoice number, supplier, and line items. It also uses machine learning to detect patterns in the invoice related to a previously scanned document, making it easier to use in the future.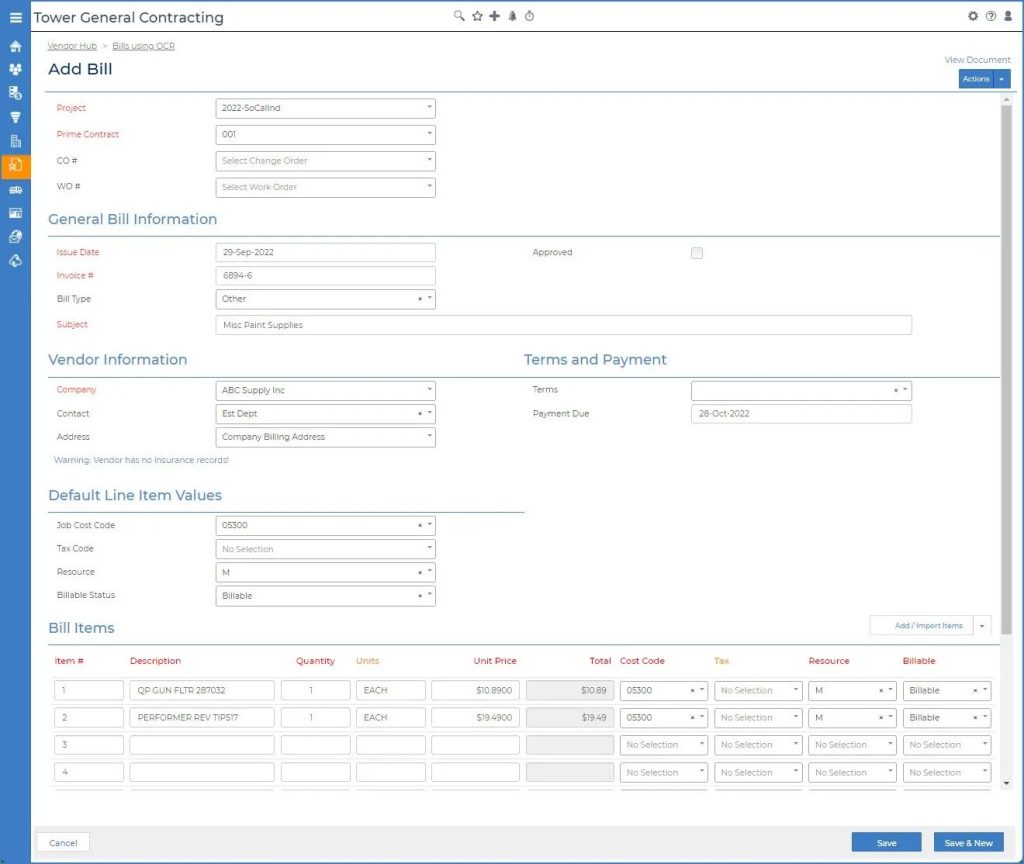 If a PO (purchase order) is referenced on the scanned document, Corecon has built-in workflow logic to show the PO to the Bill Wizard so that the finalized bill will be linked back to the original PO. In addition, any missing information that may be required by Corecon, such as cost code references for line items, can be updated prior to finalizing the bill.
It is not uncommon for a construction company to have at least 100 vendor invoices per month requiring manual data entry into Corecon, especially if they self-perform work and have a lot of material-related transactions. With this new add-on tool, vendor invoices can be converted to bills almost instantaneously, saving considerable time, minimizing mistakes, and eliminating duplicate data entry.
Existing Corecon subscribers can take advantage of the OCR with document AI add-on immediately, and pricing is based on the number of scans:
< 20 Scans / Month = $5/mo.
< 50 Scans / Month = $10/mo.
< 100 Scans / Month = $18/mo.
< 200 Scans / Month = $35/mo.
< 500 Scans / Month = $85/mo.
< 1000 Scans / Month = $150/mo.
< 1500 Scans / Month = $225/mo.
< 2000 Scans / Month = $300/mo.
Want to tweet about this article? Use hashtags #construction #infrastructure #IoT #AI #cloud #futureofwork