Today's executives have a lot on their agenda. Amid climate change, global conflict, a worker shortage, and supply-chain hiccups, many need to prioritize objectives across many areas of the business, while also evaluating long-term costs, risks, quality, and ROI (return on investment). We are now at the juncture where technology needs to deliver value to organizations that are looking to scale and deliver new services. It is no longer a nice-to-have; it is a must-have. These are all tall orders today in an ever-changing environment that continues to experience exponential technological growth.
In an attempting to master this level of performance, many business executives are now considering a scalable platform, which will offer agility and intelligence at the edge.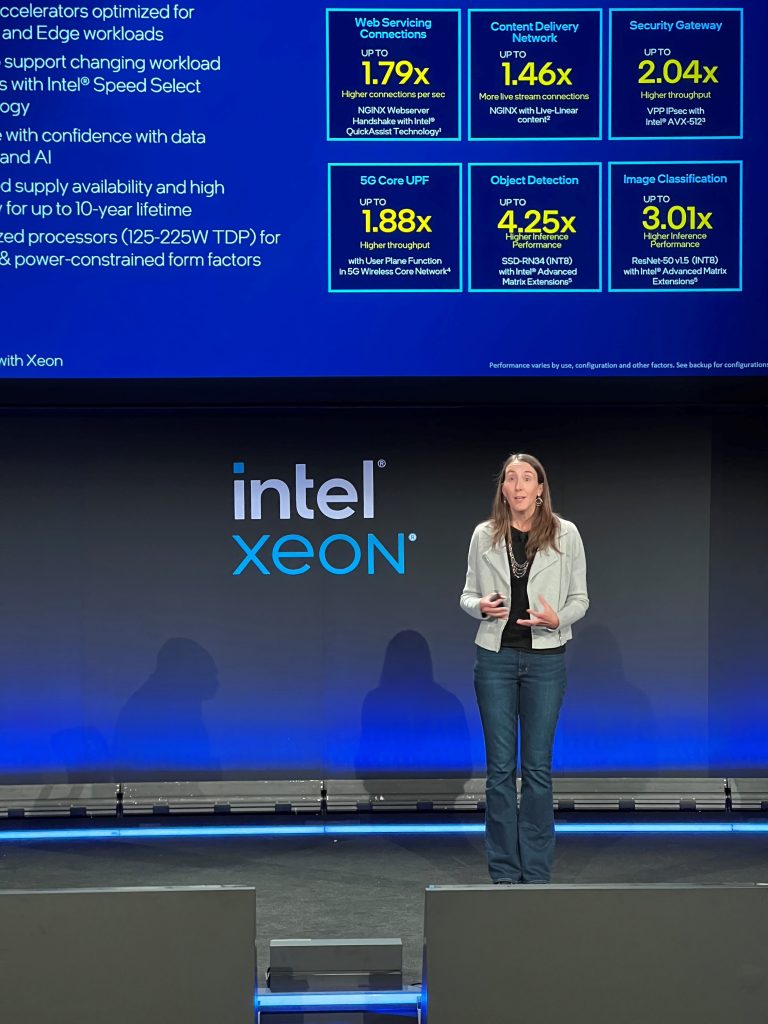 "We are certainly living through a time of tremendous change. A great number of world pressures … many of which have been exacerbated or accelerated by the pandemic are forcing a number of business changes," says Jeni Panhorst, vice president and general manager, Network & Edge Platforms Division, Intel. "In the case of many of these changes, the way we are solving that is by driving a much faster shift of intelligence distributed at the edge of the infrastructure."
Still, this shift comes with several challenges too. This kind of infrastructure necessitates responsive networks, AI (artificial intelligence) and machine learning, energy efficiency, and security and privacy—not to mention the need for a focus on sustainability, which is becoming a significant priority for many businesses and enterprises all around the world.
The Next Era of Innovation
To meet these needs, on January 10, Intel officially launched the 4th Gen Intel Xeon Scalable processors and the Intel Xeon CPU Max Series, as well as the Intel Data Center GPU Max Series for HPC (high performance computing) and AI.
"This combination is a great addition to the portfolio, and we are really excited about what our customers are going to do with these products," says Lisa Spelman, corporate vice president and general manager, Intel Xeon Products, Intel.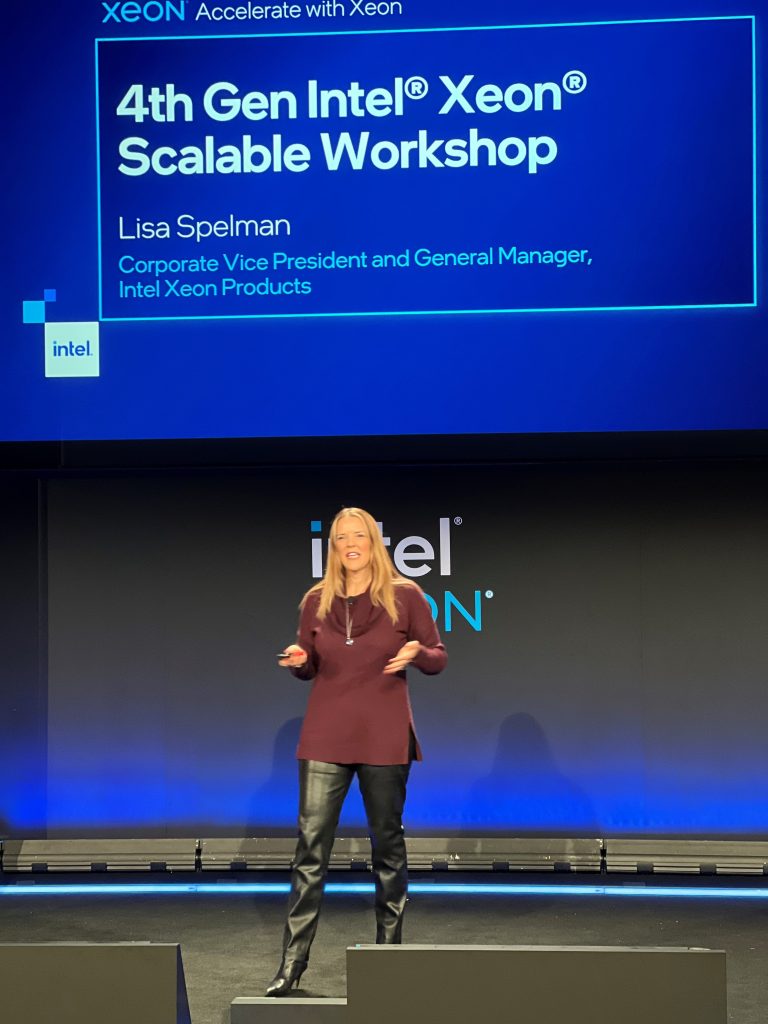 With this, the technology company is addressing critical needs in the market and is taking a workload-first approach, performance leadership in key areas such as AI, networking, and HPC, and delivering value add for customers.
"We are driving the next-gen data center focus and that extends from the edge all the way back to the hyperscale cloud," Spelman enthusiastically explains.
The target for all of this appears to be right too. As Panhorst suggests, if you look out in time by 2026, for the silicon opportunities, it is estimated to be $82 billion. In the core network, in telecom network, more than 50% of the infrastructure is running on virtualized servers today. That is expected to grow to 90% by 2024.
Looking to the future, many of these network and edge use cases have longer lifecycles. Panhorst gives the example of medical devices, which can take as much as four years for the software development, the integration, certification, and the trials required to bring a product to market. This is simply one example too. There are many vertical markets such as industrial, transportation, military, and others, which have just as long, if not even greater lifecycles.
The 4th Gen Intel Xeon Scalable processors redefine performance based on the built-in accelerators' ability to boost the workloads. The Intel Xeon Scalable processors also aim to help businesses go to the next level with built-in accelerators to speed up just about everything, allowing businesses to scale quickly.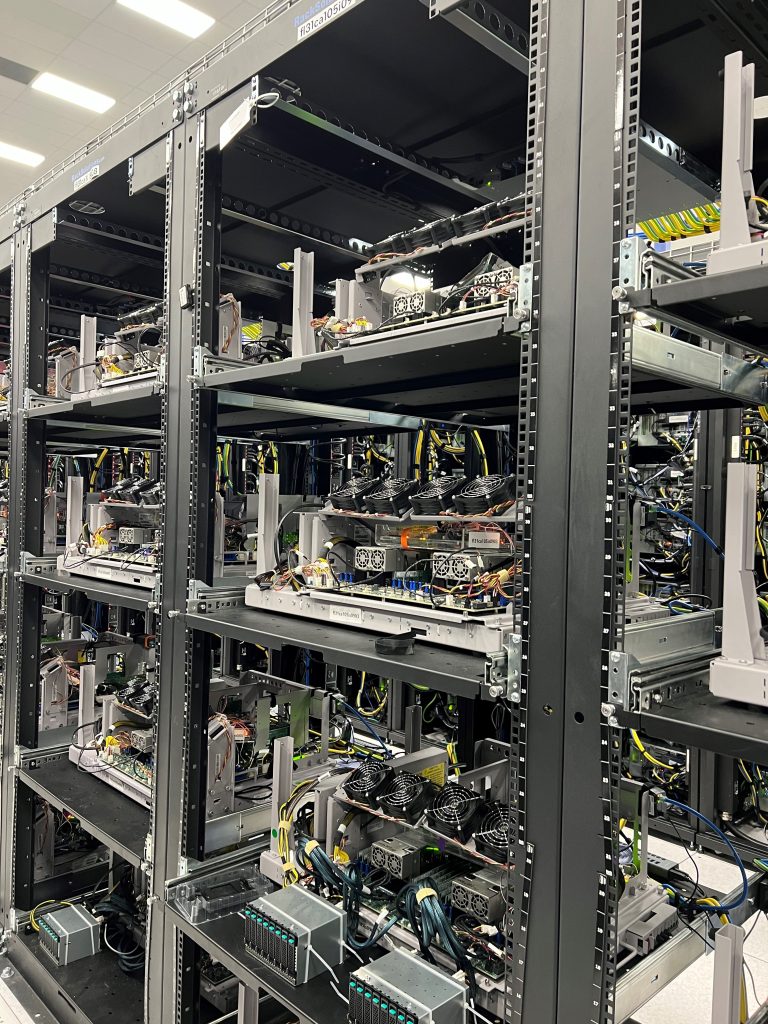 "These values of performance, efficiency, and overall improvements in insights to drive total cost of ownership improvements in the edge of the network, is really what we are focused on in 4th Gen Xeon," remarks Panhorst. "This is what our customers are expecting from us and what we are planning to deliver."
Sustainability in the Supply Chain
One of the biggest complications for today's executive centers on the supply chain. A specific hindrance many are continuing to face is sustainability in the supply chain—and tracking and managing Scope 1, Scope 2, and Scope 3 emissions. Intel has been leading the sustainability charge for more than 20 years—and now with this new launch is positioned well to deliver a significant value add for corporations.
Jen Huffstetler, chief product sustainability officer, vice president and general manager, Future Platform Strategy and Sustainability, Intel, says, "That is what we need to be encouraging, that muscle, that disclosure, which really starts the education process of the supply chain. Just by asking and agreeing on this is how I will measure you as my supplier scope."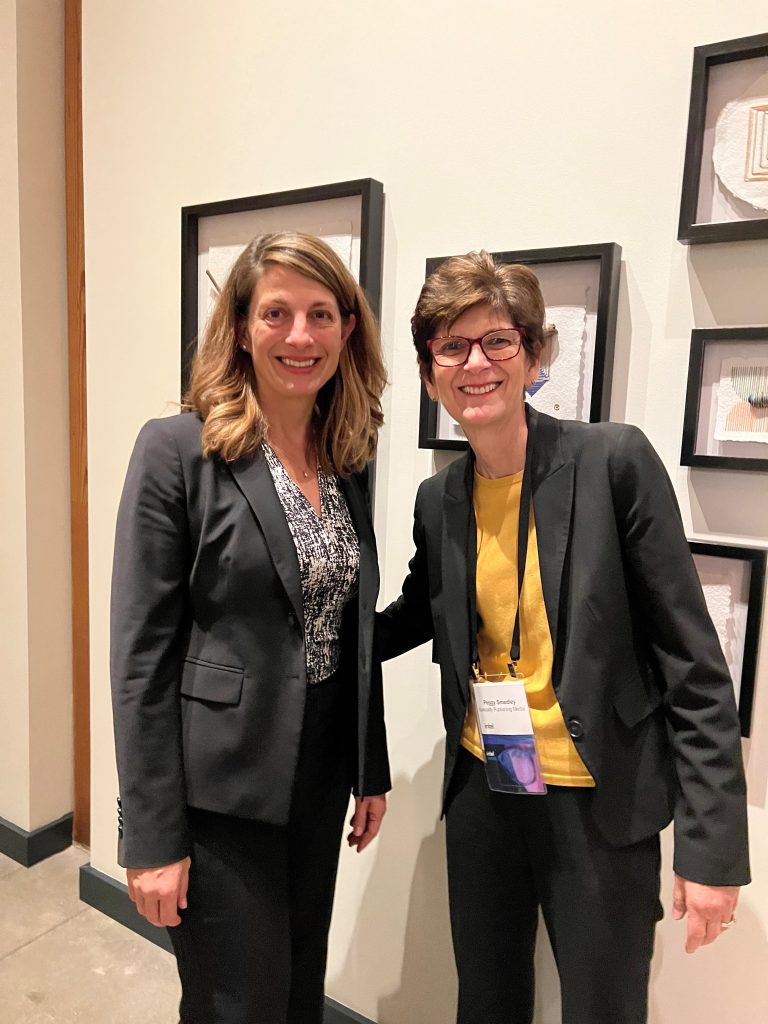 At the end of the day what needs to happen is we need to define and align the metrics and methodologies across the entire ecosystem. Huffstetler explains, "As you are working to define methodologies, you need to work with the entirety of the ecosystem."
Still, the technology itself also provides embedded technology to lower energy consumption as well. It can provide increased performance per watt, optimized power mode at the platform level, and help lower customer emissions.
Ultimately, the technology itself helps to solve many of the impediments that exist today—and isn't that the true objective of all technology?
As Huffstetler says the 4th Gen Intel Xeon Scalable processors are "helping them to solve their most important challenge of the day." Now the only question that remains is: What business problem are you currently trying to solve today—and how can technology help you overcome the hurdle?
Want to tweet about this article? Use hashtags #IoT #sustainability #IntelXeon#AI #5G #cloud #edge #futureofwork #digitaltransformation #green #ecosystem #environmental #circularworld