Not all great software comes from Silicon Valley USA. The entrepreneurial spirit and creativity necessary to develop new and valuable software applications can be found around the world. Arguably the trigger to releasing much of that creativity was the introduction of the IBM PC (personal computer) in 1981. The machine was based on open architecture and third-party peripherals, allowing developers to produce applications and devices galore.
Okay, Apple fans, the two Steves, Jobs and Wozniak, had the Apple II out first (1977) and it even had color graphics but the Z80 processor wasn't up to handling the heavy lifting of many business applications, relegating their microcomputer to home use. The later Apple Lisa and McIntosh, while having a great graphical user interface, also had a closed architecture that prevent porting over many popular applications.
Developers who were working to move business applications from large expensive computers to the new microcomputers, including CAD (computer-aided design) programs, needed that open system and standards to be successful. CAD was a boon to architects who could master the keyboard and mouse as well as they had the pen and triangle.
On mainframe computers and minicomputers, CAD was becoming a staple in design and engineering as early as the 1960s. Originally implemented on mainframe computers, CAD provided more capability than just an ability to replace manual drafting with electronic drafting. The benefits of CAD systems include automated generation of BOM (bills of materials), auto layout in integrated circuits, interference checking, and many others.
Overall, CAD is an example of the pervasive effect microcomputers were beginning to have on every industry. Early entries included names familiar to designers today—who might very well have been in elementary school when they first came out. Of course, AutoCAD from Autodesk leads the list of popular CAD titles from the U.S. with European applications close behind: SolidWorks and CATIA from French developer Dassault Systèmes and Archicad from Budapest-based Graphisoft being two. All have been updated continuously and represent some of the best technology for the AEC segment.
Graphisoft released its first commercial software in 1984 with coordinated 2D and 3D. In fact, Archicad has been recognized as the first CAD product on a personal computer able to create both 2D and 3D geometry, as well as the first commercial BIM building information modeling) product for personal computers. Its "Virtual Building" approach pioneered what would many years later be called BIM. The connection between CAD and BIM applications is a major step for architects and contractors.
Graphisoft recently released Archicad 26 and updates to its BIMcloud and BIMx to keep the applications current. Architects can design, visualize, document, and deliver projects of all sizes with powerful built-in tools and an easy-to-use interface that make it one of the most efficient and intuitive BIM applications on the market.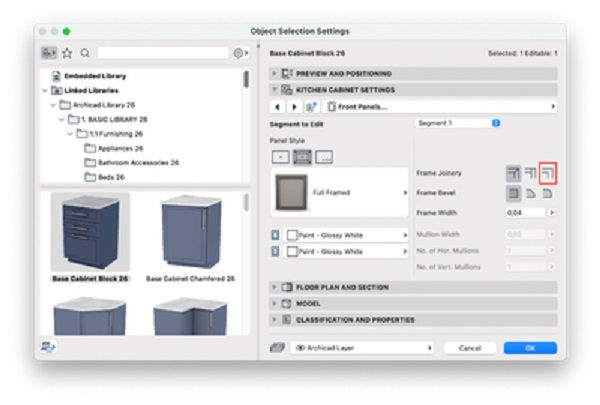 3D model publishing with a simpler, more informative workflow and easier control over texture, file size, and export time are part of the update. BIMx Web Viewer and BIMx Desktop Viewer have new, more realistic visualization with on-the-fly rendering, reflecting project orientation, and a Camera View Cone in the 3D model.
The COVID-19 pandemic compelled architectural design practices to change the way they work almost overnight with lockdowns and remote work the new norm. Working from anywhere created an instant need for online collaboration and remote access to office infrastructure. BIMcloud SaaS (Software as a Service) closed the gap between the home, office, and the construction site, regardless of location or software used. Architects got fast, efficient, and secure access to shared projects in realtime thanks to their own secure BIMcloud hosted by Graphisoft in the cloud.
BIMx, on the other hand, bridges the gap between the design studio, the client's office, and the construction site, making it the most popular presentation and collaboration tool for desktops, mobile devices, and the internet. The latest version of Archicad 26 features key updates to BIMx functionality on all desktop and mobile platforms. Customer buy-in is faster than ever thanks to an immersive 3D environment regardless of which platform viewers are using.
We've come a long way since the PC of 1981 started the desktop computing trend. Applications that were science fiction in the 1980s are populating our handheld devices—which are more powerful than the microcomputers of even 20 years ago. Whatever the future holds for computing, applications developers will be working away to keep up, both in the U.S. and the rest of the world.
Want to tweet about this article? Use hashtags #construction #sustainability #infrastructure #cloud #futureofwork