The trend is toward making low carbon a reality in construction. Whether moving to electric powered equipment and vehicles or finding ways to minimize or eliminate CO2 in the concrete used onsite, contractors know that the future will be constrained by energy and emissions issues. But how can you find suppliers offering low-carbon materials?
Building Transparency is a nonprofit organization that provides open access data and tools to foster a better understanding of the low-carbon materials available. Building Transparency is the result of nearly 50 industry partners coming together to develop the EC3 (Embodied Carbon in Construction calculator).
EC3 was initially created by Stacy Smedley of Skanska and Phil Northcott of C Change Labs.  Initial funding and piloting came from Microsoft, MKA Foundation, Charles Pankow Foundation, Interface, and Skanska USA.   The Carbon Leadership Forum incubated the tool up to public beta launch in November 2019.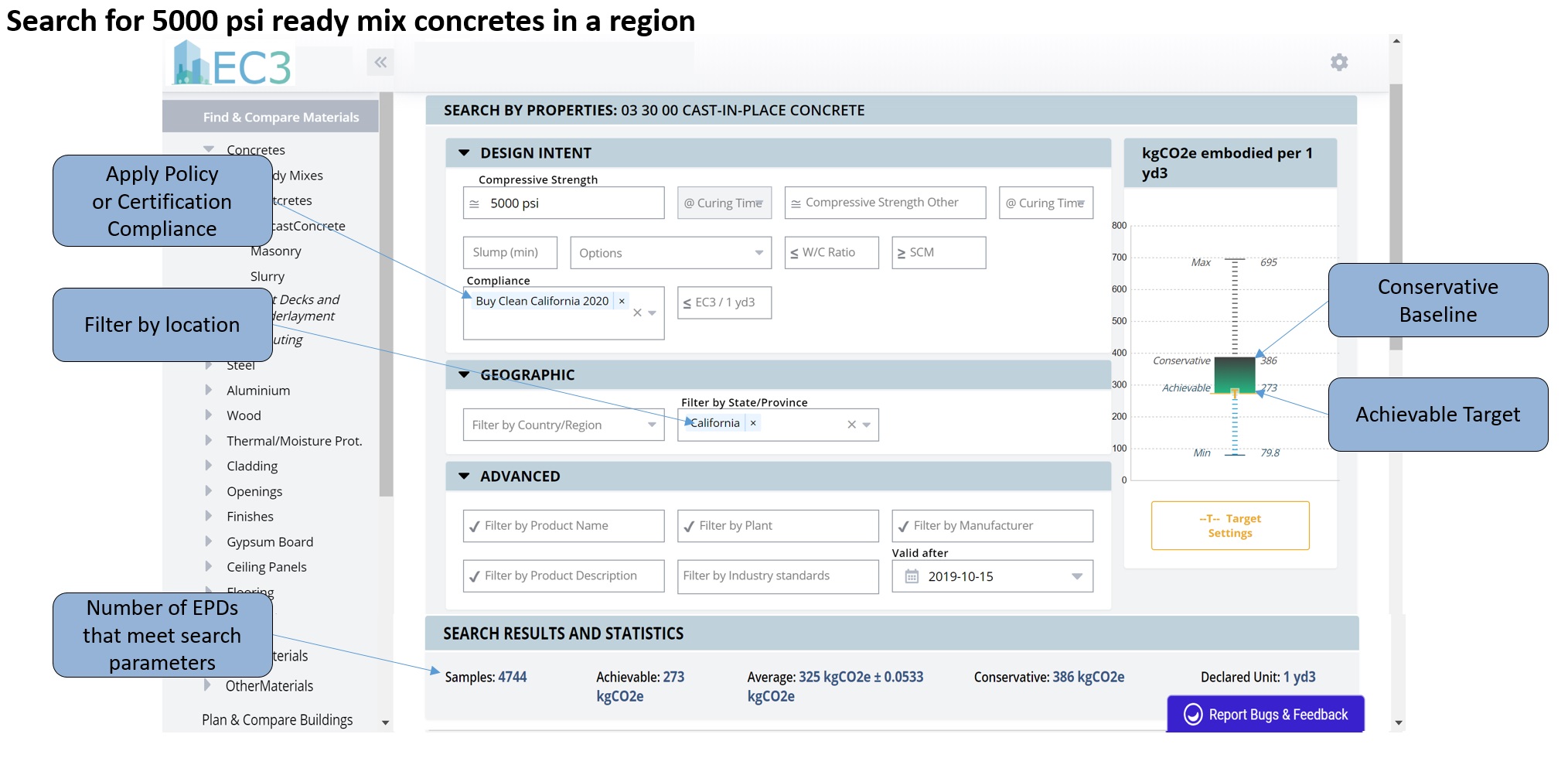 In early 2020, Building Transparency was established as a Washington State 501 C(3) nonprofit to continue the management and development of the EC3 tool, as well as provide the resources and education necessary to ensure its adoption. Support from global technology and building industry leaders demonstrates ongoing interest and awareness of the importance of addressing the impact of embodied carbon emissions within the built environment sector in the fight against climate change.
The latest list of Pilot Partners demonstrates the growing awareness of embodied carbon emissions and their impact, with new global organizations signing on and others extending their partnership from last year. It's promising to see this support and learn how these companies will be driving the trend of clean construction.
The new Pilot Partners are:
AISC/AISI
Cove.tool
Meta
Multiplex
Obayashi
Procore
RIB Schneider
Trammell Crow
Vinyl Siding Institute
In addition, Lehigh Hanson, Perkins&Will, Turner Construction, and ZGF Architects renewed their Pilot Partnership for the year, signaling their continued prioritization of open-access data and tools for decarbonizing the building sector.
The following companies continued their Lead Partnerships, and work closely with the nonprofit to inform and provide feedback on the EC3 tool and its development, as well as other programs and initiatives that Building Transparency is working on:
Amazon
Autodesk
Breakthrough Energy
Interface
Microsoft
Skanska
These partner organizations are driving the continued support and development of EC3, a free and easy to use tool that allows benchmarking, assessment, and reductions in embodied carbon, and focuses on the upfront supply-chain emissions of construction materials. The partnership enables companies to support material transparency, while also improving carbon accounting efforts to make it easier to set and achieve emission reduction targets for our built spaces.
Want to tweet about this article? Use hashtags #construction #sustainability #infrastructure #cloud