Mother's Day is just around the corner. Have you decided what you are going to get for your mom, grandma, aunt, or sister? Consider giving that special loved one in your life a connected gift for the home or health this Mother's Day.
I had all the intention of writing a complete list, but to be very candid—after wearing and testing this health watch that Withings sent me—which has been surprisingly, very enjoyable—I wanted to share my views with you.
At the end of this blog, we have put together some unique ideas for connected Mother's Day gifts for 2022 that target making mom a little bit healthier and comfortable at home—all while protecting the planet. So, if you need some extra ideas, check it out.
Price: From $279.95
For the Medically Conscious Mom
Let me start by saying when I opened the ScanWatch from Withings box, imagine my surprise, when I was truly amazed at how sleek the watch really looked. At first glance, I was truly impressed. I had seen pictures; however, I genuinely didn't expect it to look as nice as it did. What's more, I honestly, didn't see myself wearing this for the long-term, but it does offer a sleek and classy design. I am categorically enjoying wearing the rose gold case with a white face; it's pretty easy for me to see. For those wondering, I was an Apple wearer, but after a while I just found it to be bulky, sorry Apple.
I am going to be very candid about this since it has been some time since I personally tested a connected health device. I mean there are very few, if any, that have impressed me enough at first blush to even want to put it through the ringers of what is required of having it with you day and night; and that means sleeping with it. So, if I am going to be willing to sleep with this connected device and wear it 24/7, it had better be impressive right out of the box.
Here's the skinny: ScanWatch is a hybrid smartwatch for people who want to keep an eye on healthy heart, so to speak. The device has connected GPS and multi-sport tracking, alerts wearers to a possible case of atrial fibrillation or breathing disturbances, and provides activity and sleep cycle tracking. At the time of this writing the battery was holding true to reportedly lasting up to 30-day pitch.
And I will confess the device is water resistant with a silicon wristband since I have spilled a fair amount of water on it, submerging my arm into the sink doing dishes during my testing. I have also been doing a lot of gardening at the Living Lab, trying to save and replace trees, and the ScanWatch has been able to withstand the rigors of moving dirt, digging up dead roots, planting trees, and not a scratch to report on the sapphire glass screen, proving its durability. Not sure it matters, but I wear my ScanWatch on my right wrist opposite from the recommendation. The crown is easier for me to spin to see different bits of data like heart rate or step count. I am even using it as part of my 2-minute, 30-day plank challenge. It's not only recording the length of time I hold the plank, but also my BPM (as shown here).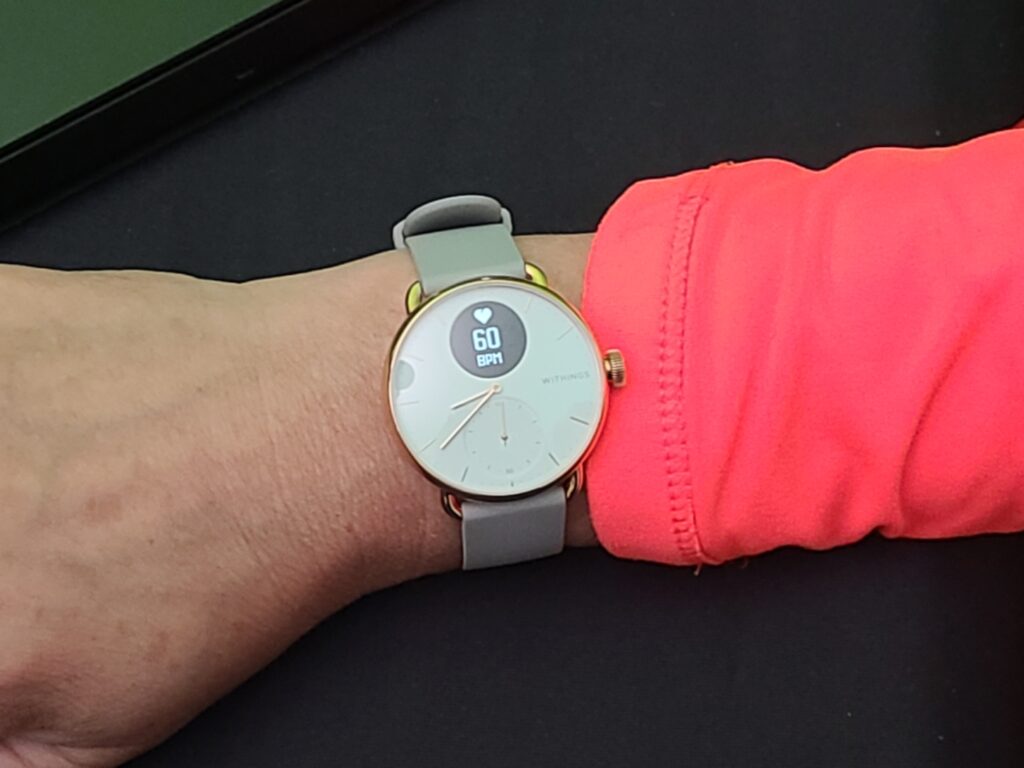 All of the reporting automatically syncs with Health Mate app so you can see all details. It also comes with a magnetic charging cable in a very nice cloth case, which I find very convenient for travel or storage.
The ScanWatch also includes all the metrics to track my daily activity, step counting up and down the Living Lab property including elevation, all my calories burned, and even my horrible sleeping is tracked. I also appreciate the fact the ScanWatch helps me regulate my breathing exercises through the day. I like that it actually indicates how long I should inhale and exhale. It's like having my own personal Tai Chi master coaching me each day.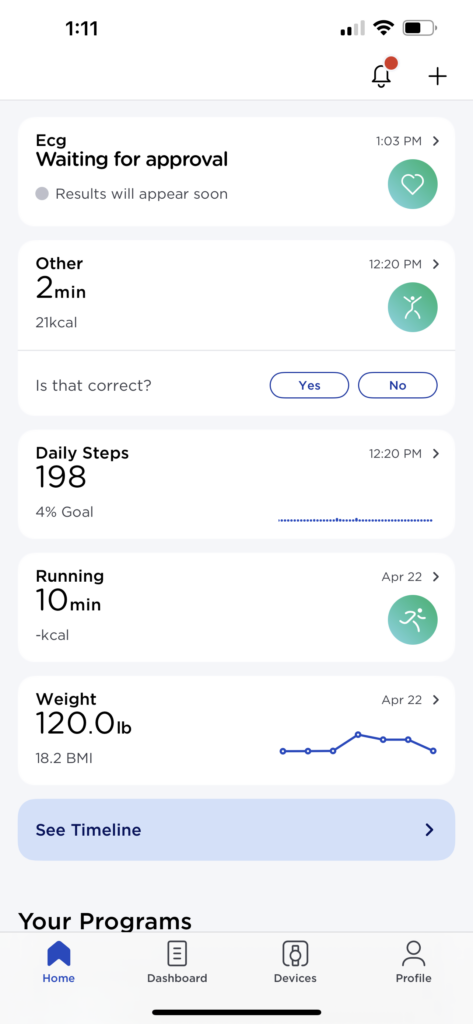 At one-point Withings ScanWatch gently nudged me to get up and take my 100 steps. I adhered to that wisdom and walked around the office and went outside for some sunshine. Not only did I walk, but I went outside in the sun, which enhances our circadian rhythm. Whether Withings had this in mind, it worked and it added to my healthier living.
All-in-all if you want the standard details about this ScanWatch, you can go up to the Withings website and get all the details. I am not a power athlete by any means or a tech nerd who goes into all the technical details. I am just a mother of three adults who still tries to keep up with them playing tennis, going on hikes, or participating in whatever competitive endeavor they create.
Thus, keeping healthy is important to me and the Withings ScanWatch is a great new addition that gives me the data necessary and comfort to monitor and track it as we go. This is an impressive product. It's only been a few short weeks since I have been wearing the watch. Let's check back in six months and see if I am still enjoying Withings ScanWatch and if all I have said holds true. My prediction is that this is not going to be one of those products that's gets tossed in my drawer never to be seen again. Right now, it's capturing the right data and I'm enjoying it. What more can a mom want for Mother's Day!
Price: $49.99 For the Eco-Concious Mom
Does mom hate to waste food? Give her the gift of composting. Save your scraps to help the planet and keep your kitchen free from odors. The EcoCrock Compost Bin fits into narrow spaces and comes with a charcoal filter to prevent smells and an inner bucket to make discarding compost easy and clean. It also has a dual bucket design for easy removal and includes two filters.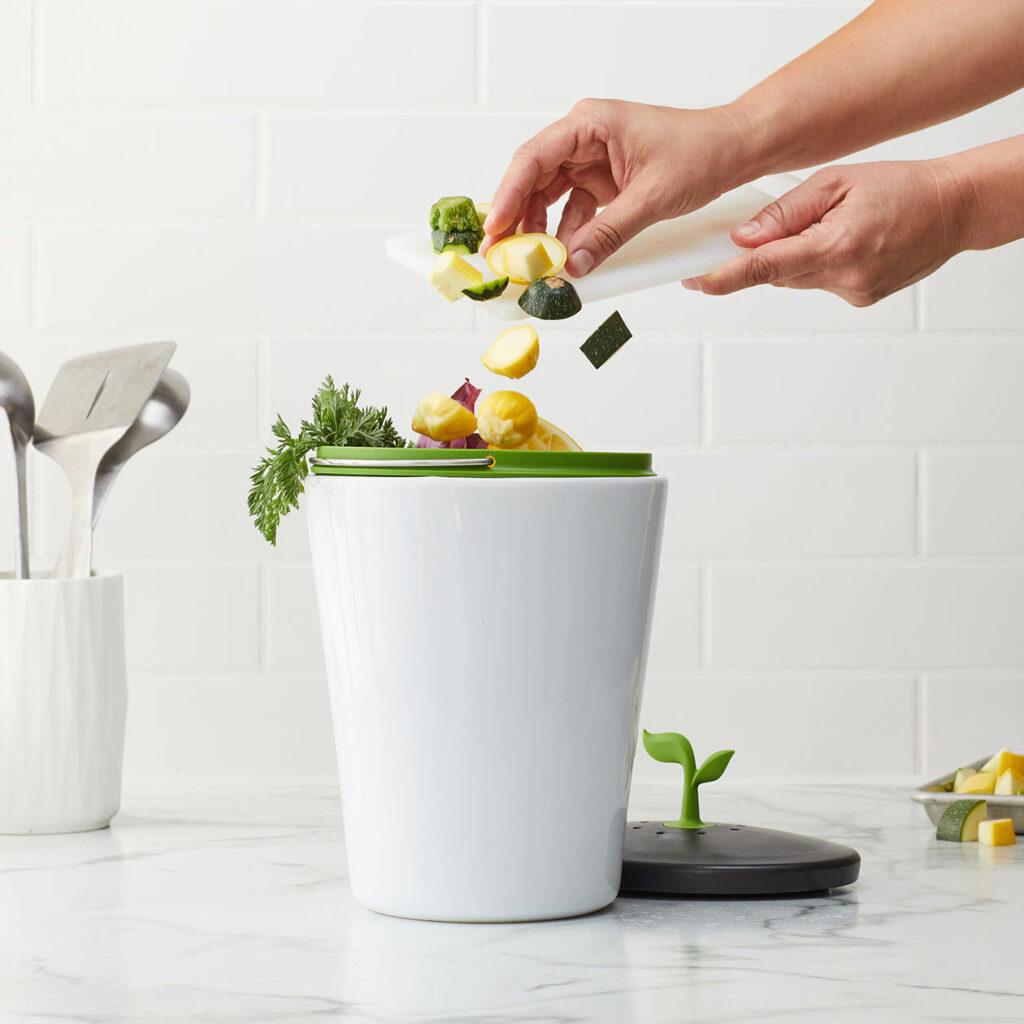 Price: $229.95 For the Gardener
Does mom love to garden, but needs some help? The Smart Garden 9 is a self-growing garden with automatic watering, the perfect amount of light thanks to pro-grow lights, and the right amount of nutrients and oxygen at the root level. Grow herbs, fruits, vegetables, and even flowers. A companion app helps the user to become a plant expert. The gift includes the Smart Garden 9, a quick start guide, and 9 plant pods.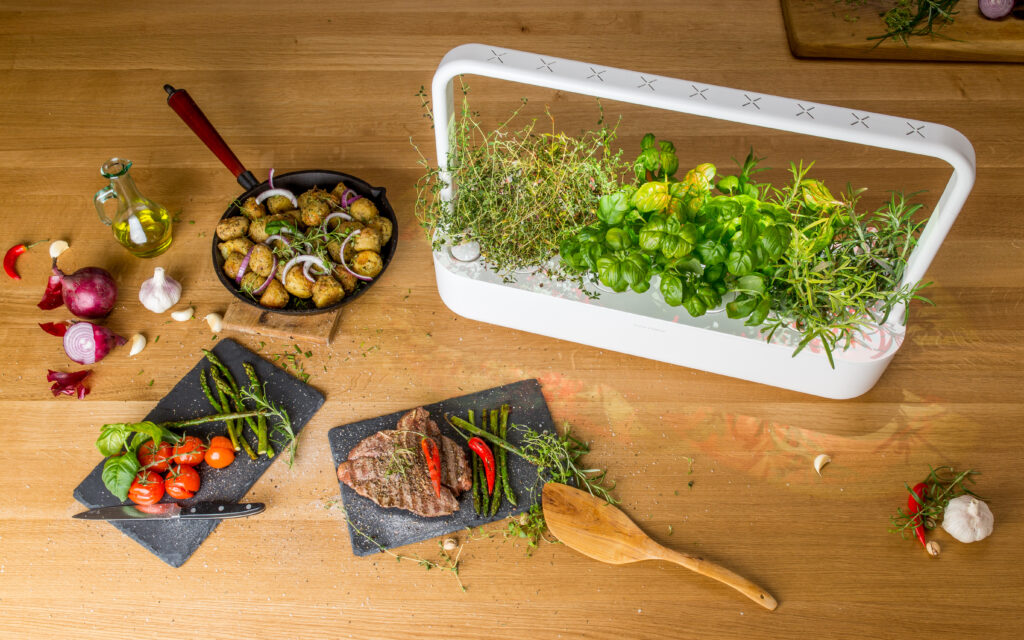 Price: $249.99 For the Mom who Loves Alexa
Consider connected glasses. The second generation of Echo Frames from Amazon are smart audio glasses with Alexa. With hands-free with Alexa, these glasses can make calls, listen to podcasts or books, set reminders, or control your home. Think things like turning off lights or alarms or activating your security system. They are lightweight and splash resistant, with versatile style.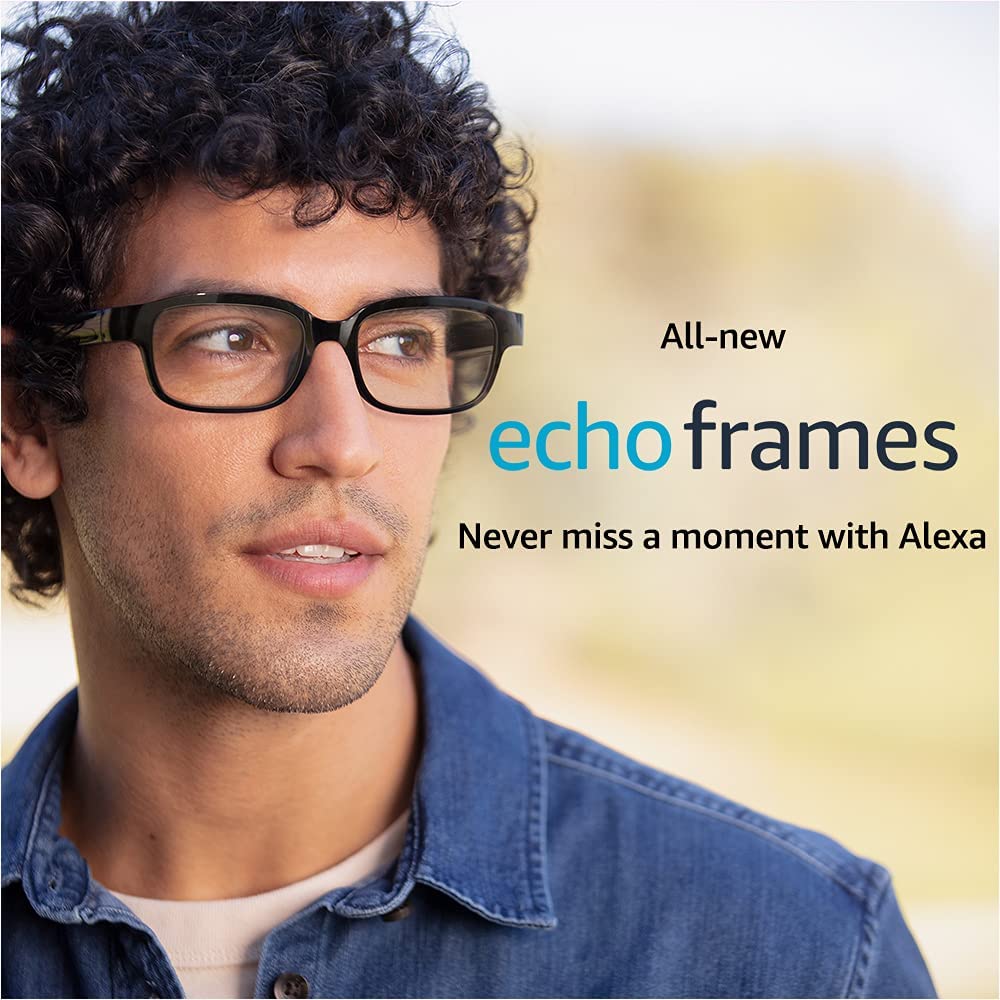 These are just a few, very unique ideas for the women in your life. What gifts are you giving for Mother's Day? Share your ideas with us.
Want to tweet about this article? Use hashtags #IoT #sustainability #AI #5G #cloud #edge #futureofwork #digitaltransformation #green #ecosystem #environmental #circularworld #mothersday