Safety and compliance to regulations on the jobsite is a growing consideration for many companies as they enter new segments of the construction field or bid on jobs in different locations. The contractor's employees, subcontractors, and even suppliers on the site are of concern when safety issues arise. And then there are the regulators looking over the jobsite and the contractor's shoulder, keeping tabs on safety and compliance measures.
Luckily, technology is available to help. HammerTech, a company that provides CRS (compliance, risk, and safety) software, has over 1 million workers enrolled in the HammerTech platform. Each day, over 100,000 workers sign-in worldwide, supporting a combined $100 billion in annual construction volume. One of those firms is. CRB, a privately held company with nearly 1,800 employees. CRB is a global provider of sustainable engineering, architecture, construction, and consulting solutions to the life sciences and food and beverage industries.
CRB is deploying the HammerTech platform across all its jobsites to prioritize the safety and wellbeing of everyone that works with the company while remaining in clear compliance with regulations, regardless of where jobs are located. With offices in North America and Europe, having local knowledges of regulations is important for compliance, a sometimes-difficult task.
HammerTech is also helping CRB increase productivity and efficiency with a customized approach that allow CRB representatives to seamlessly review, approve, and sign all JSAs (job safety analysis), PTPs (pre-task plans), and permits. This ensures that teams have identified hazards and detailed their mitigation procedures before project work begins.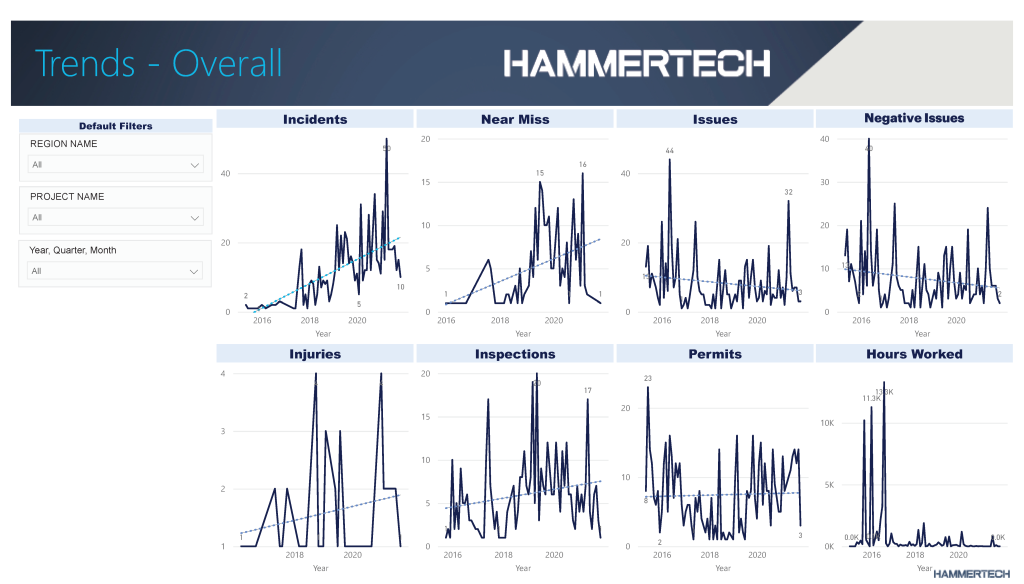 Earlier this year, CRB's MEP (mechanical, electrical, and plumbing) teams were tapped for the massive upgrade of the world's three largest rotational antennas—part of the Deep Space Network that brought images from NASA's James Webb Space Telescope and revealed the deepest infrared image of the universe to this point. Filled with sharp and colorful outlines of a cosmos brimming with thousands of galaxies, the images are stoking the imagination of scientists and space geeks everywhere.
CRB designed the MEP upgrades required by the 70-meter antennas of the DSN, whose dishes in California, Spain, and Australia have been in communication with Webb to bring the fascinating images back from deep space. CRB's designs were critical to support the movement of the antennas as well as their ability to tolerate the massive power load required to communicate with the Webb telescope from deep space.
CRB, CRS, and EHS
CRB has acknowledged that the construction industry is grappling with a changing landscape of EHS (environmental, health, and safety) regulations and guidelines at the federal, state, and local level. HammerTech developed its platform to help, using technology to drive new levels of efficiency, productivity, and quality through EHS processes, streamlining the enormous documentation requirements. In fact, over its initial rollout of HammerTech, CRB is already experiencing a 57% reduction on time spent on form, document, and permit approval.
CRB joins a growing list of clients who benefit from HammerTech's comprehensive and customizable all-in-one solution:
Adaptable to Change: When standards and regulations change, HammerTech makes it easy to roll out new processes, forms, and procedures. Processes can immediately be updated and distributed to projects and trade partners with accompanying communications. This reduces change risk, improves standards sooner, and keeps projects and trades informed and compliant.
Regional and Project Hierarchy: HammerTech can accommodate differing regional standards, guidance, policies, and procedural nuances, not just for OSHA oversight but also for client, project, business unit, and sector requirements.
Empowering for Trade Partners: Trade partners play a role in meeting safety standards such as those release by OSHA. Partnering with them is essential to eliminating incidents. Therefore, HammerTech made its system free for subcontractors and their workers so they can connect to all processes, meetings, training, and briefings. This reduces risk around trades failing to know about new standards and expectations if they work across multiple projects and regions.
Real-time Access for Expert Advice: Construction management and general contractor organizations gain compliance visibility with the HammerTech platform, which provides live data across thousands of process points and allows subject matter experts located anywhere in the world to review and support projects without delay. Users quickly pick up on any issues in meeting or implementing new standards through insights shared in visual reports, and by receiving quality information in real time, GCs can take immediate corrective action. Additionally, waiting times for work approval are cut significantly, which ultimately reduces the overall cost of downtime.
Want to tweet about this article? Use hashtags #construction #sustainability #infrastructure #cloud #futureofwork