Building a house can be hard in these turbulent times. Building a housing development can be exponentially harder. Real estate developers have long sought a complete technology answer to the many details that must be confronted in a division under construction. Costs for materials, trades, payrolls, and permits are all part of the problem.
For example, the prices of goods used in residential construction, excluding energy, climbed 1.6% in February 2022 (not seasonally adjusted), according to the PPI (Producer Price Index) report from the BLS (Bureau of Labor Statistics). Building material prices increased 20.4%, year over year, and have risen 31.3% since January 2020.
The PPI for ready-mix concrete gained 0.8% in February after increasing 1.1% in January. The PPI for softwood lumber (seasonally adjusted) increased 2.6% in February following a combined 28.9% increase over the two months prior. Since reaching its most recent trough in September 2021, prices have increased 79.5%. According to Random Lengths data, the "mill price" of framing lumber has more than tripled since late August.
Not all material prices were on the upswing. Steel mill product prices declined 9.9% in February, the second consecutive decrease after increases each of the prior 15 months. The last time the steel mill products PPI decreased more than 9% was December 2008. The PPI for gypsum products declined 1.9% in February, snapping an 11-month streak of increases during which the index climbed 31.4%. Gypsum products prices are up 20.7%, year over year.
Rabbet, a leading provider of real estate development management software, did a survey and found another area of concern: late payments. Rabbet's 2021 Construction Payments Report showed a $136 billion impact on the industry for carrying forward the fees and costs of slow payments. Among the statistics:
67% of subcontractors report choosing not to bid on a project due to a general contractor or owner's reputation of slow payments.
86% of general contractors agree that delays in payment directly affect project deadlines.
83% of subcontractors claim that late payments from a general contractor affects productivity.
74% of general contractors have had to pay more for labor or charge more for labor to meet a project deadline in the last 12 months.
72% of subcontractors would offer a discount in exchange for payments within 30 days
The price changes, up and down, along with the impact of low payments creates challenges for large and small contractors alike. Technology providers to the market are aware of this and are moving to provide solutions. Rabbet is integrating with AP (accounts payable) automation software Nexus to provide real estate companies a single source of truth for construction project costs across all development and accounting processes.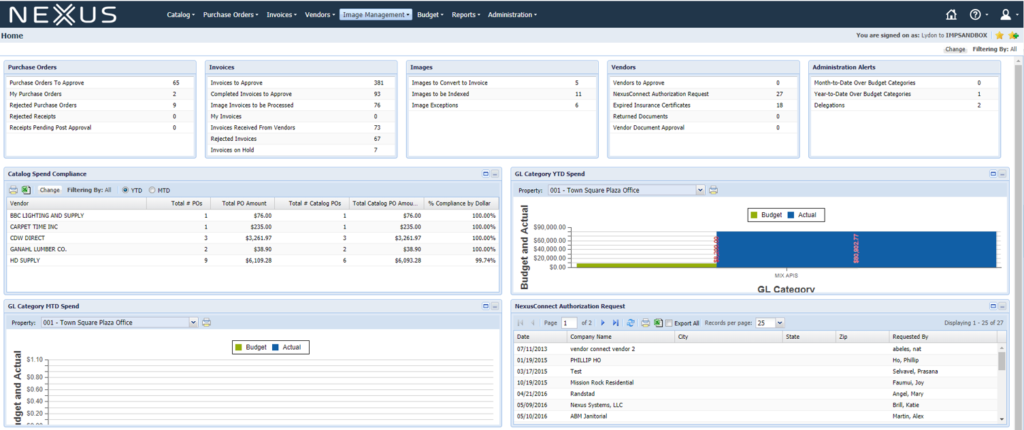 Rabbet for Real Estate Developers is an intuitive software for development and accounting teams to efficiently manage the project budget, commitments, draw requests, and reports for capital partners. Cost information is critical to these processes, so Rabbet automatically structures information from invoices and provides guidance and alerts to ensure the costs are consistently applied in context of the overall project.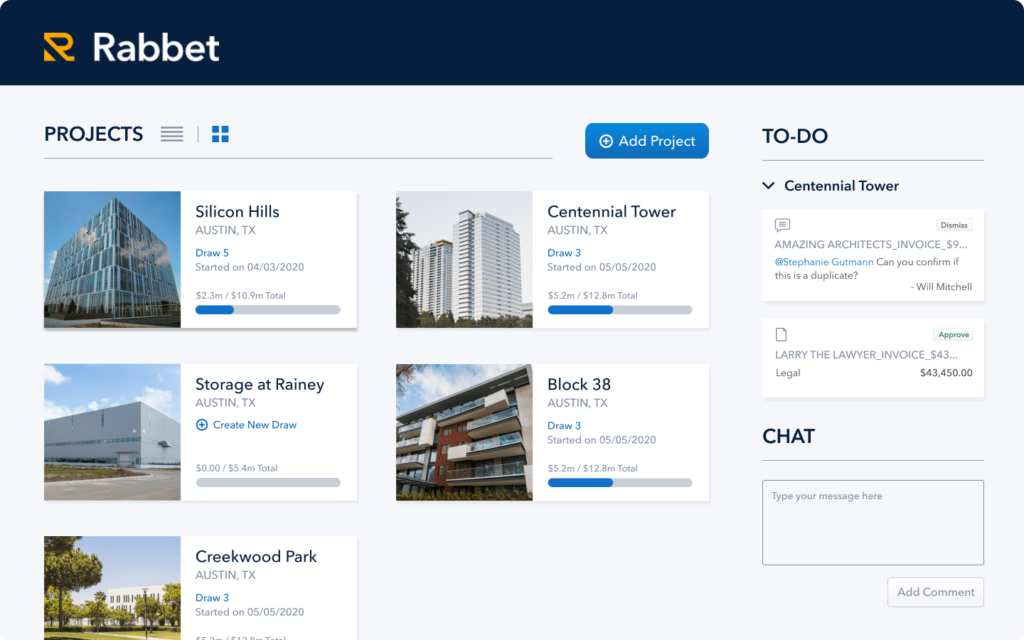 Through the new integration, Rabbet customers can now sync all the invoice images and related cost information to the NexusPayables software and their general ledger automatically. Rabbet existing customers are already experiencing the benefits and ease associated with this integration.
Want to tweet about this article? Use hashtags #construction #sustainability #cloud #futureofwork