Motor vehicles have been powered by a variety of fossil fuels, primarily gasoline, diesel, CNG (compressed natural gas), and propane, and lubricated by fossil-based oils for generations. Alternate mobile energy sources, such as steam, hydrogen, and battery, have had minimal success until the recent push for EV (electric vehicles) in response to the climate change predictions that resulted in the Paris Accords and other actions. Now everyone is aware of the need to eliminate dependency on fossil-based energy.
Auto and truck makers worldwide are examining their lines and making the necessary changes to eliminate or minimize the use of the ICE (internal combustion engine), mostly in favor of electric/battery resources. Hydrogen fuel-cell technology is making inroads but is much further in the future due to the lack of infrastructure.
Smaller, innovative companies—think Tesla—can get a marketshare with new technology by taking risks and being first. Older, larger, and more conservative companies—think GM—respond slower but have more resources to move rapidly once they judge the market is ready. In between are the companies that can, and do, respond quickly, with adequate resources available to make the market stand up and take notice.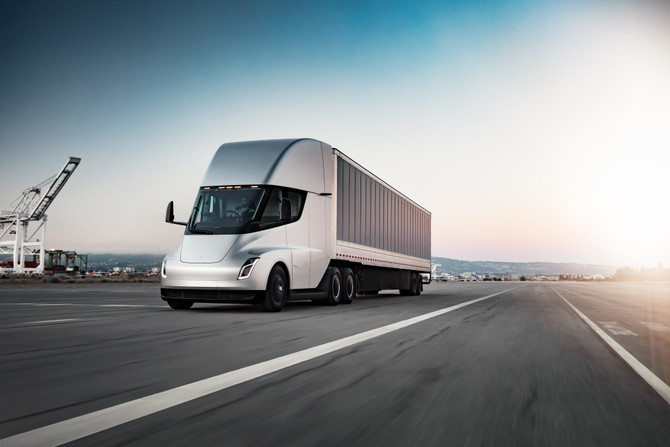 One of these is Volvo Group, the Swedish auto and truck firm that was founded in 1927 and has been rather quietly changing the way it is making new entries in the market. The entire 2023 lineup of Volvo cars in the U.S., for example, will consist of mild hybrid, hybrid, or electric vehicles.
Mild hybrids are an early step along the way to pure electric power, offering customers Volvo's advanced kinetic energy recovery braking system, which is coupled with its existing ICE powerplants to create a new integrated electrified powertrain. This new powertrain, electrified via brake-by-wire energy recovery, offers drivers up to 15% fuel savings and emission reductions in real world driving. The new brake-by-wire system interacts with the energy recovery system and reduces fuel consumption and emissions by recovering kinetic energy under braking.
For those without easy access to charging, mild hybrids offer increased efficiency over their predecessors, yet never need to be plugged in. New extended range plug-in hybrids offer all-electric driving in Pure mode while still providing a traditional gasoline-powered engine. And for those ready to make the leap, the 402 horsepower, battery electric XC40 Recharge small luxury SUV and C40 Recharge luxury crossover offer zero tailpipe emissions.
The market is responding. Volvo Cars placed its second green bond in May 2022 to raise €500 million from a diverse set of global investors. The bond was oversubscribed three-times, despite challenging global market conditions. All proceeds are earmarked for funding and accelerating the company's transformation towards becoming a fully electric carmaker by 2030 and becoming climate neutral and circular by 2040.
More than two thirds of the proceeds will fund the research and development of electric powertrains for next generation pure electric Volvo cars as well as related new platform technology, while the rest will be invested in boosting the company's production capacity of fully electric cars.
Electric trucks are also in the mix. Already available in many weight ranges and configurations and the company is advancing in off-road electric vehicles, as well. The continuous rollout includes container haulage, heavy construction, regional haul, and eventually heavy-duty long haul, with a combination of battery and fuel-cell electric vehicles. This momentum has been building up for more than a decade, as Volvo has been building electric and electric hybrid city buses for 10 years and more. In December 2020, the Volvo VNR Electric, one of Volvo Trucks six all-electric heavy truck models went on sale in the North American market.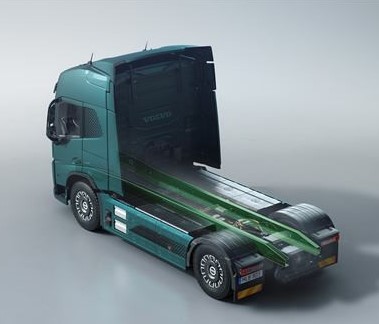 Still, there is more to going fossil free than the electrification of vehicles and machines. The complete process, from design to supply chain, manufacture, and delivery needs to be examined for the potential to improve or eliminate emissions. In this regard, Volvo is taking an important step by introducing fossil-free steel in its truck line.
The steel is produced by the Swedish steel company SSAB and the heavy-duty electric Volvo trucks will be the first to include it. The steel is produced using a completely new technology, based on hydrogen, that results in a much lower climate impact than conventionally produced steel. Small scale introduction of the steel in Volvo's heavy electric trucks will begin in the third quarter of 2022.
The first steel produced with hydrogen will be used in the truck's frame rails, the backbone of the truck upon which all other main components are mounted. As the availability of fossil-free steel increases, it will also be introduced in other parts of the truck. In the meantime, around 30% of the materials in a new Volvo truck come from recycled materials and up to 90% of the truck, itself, can be recycled at the end of its life.
Volvo Group has been collaborating with SSAB on fossil-free steel since 2021. HYBRIT, a joint initiative between SSAB, iron ore producer LKAB, and energy company Vattenfall, was conceived to develop a process to manufacture steel without CO2 emissions. In August 2021, SSAB bore fruit with the successful production of the first piece of fossil-free steel in world history.
This new type of production must, however, be seen for what it is: just the beginning of an industrial transition that hinges on more SSAB customers replacing traditional steel in their production with the new fossil-free alternative. In October 2021, Volvo unveiled the first vehicle ever made with fossil-free steel, their autonomous electric dumper that contains more than three tons of fossil-free steel delivered by SSAB.
While the production process differs from conventional manufacturing, the fossil-free steel from SSAB has the same high quality and retains the properties of traditional steel, which is of great importance to Volvo. During welding and cutting, they used exactly the same product processes.
Getting smaller-scale serial production up and running is planned for 2022, with a gradual escalation toward mass production to follow. Volvo and SSAB have also agreed to work together on research and development pertaining to weight and quality in order to optimize the use of fossil-free steel in Volvo products. More vehicles and machines will follow in 2022 in a series of concept vehicles and components using fossil-free steel.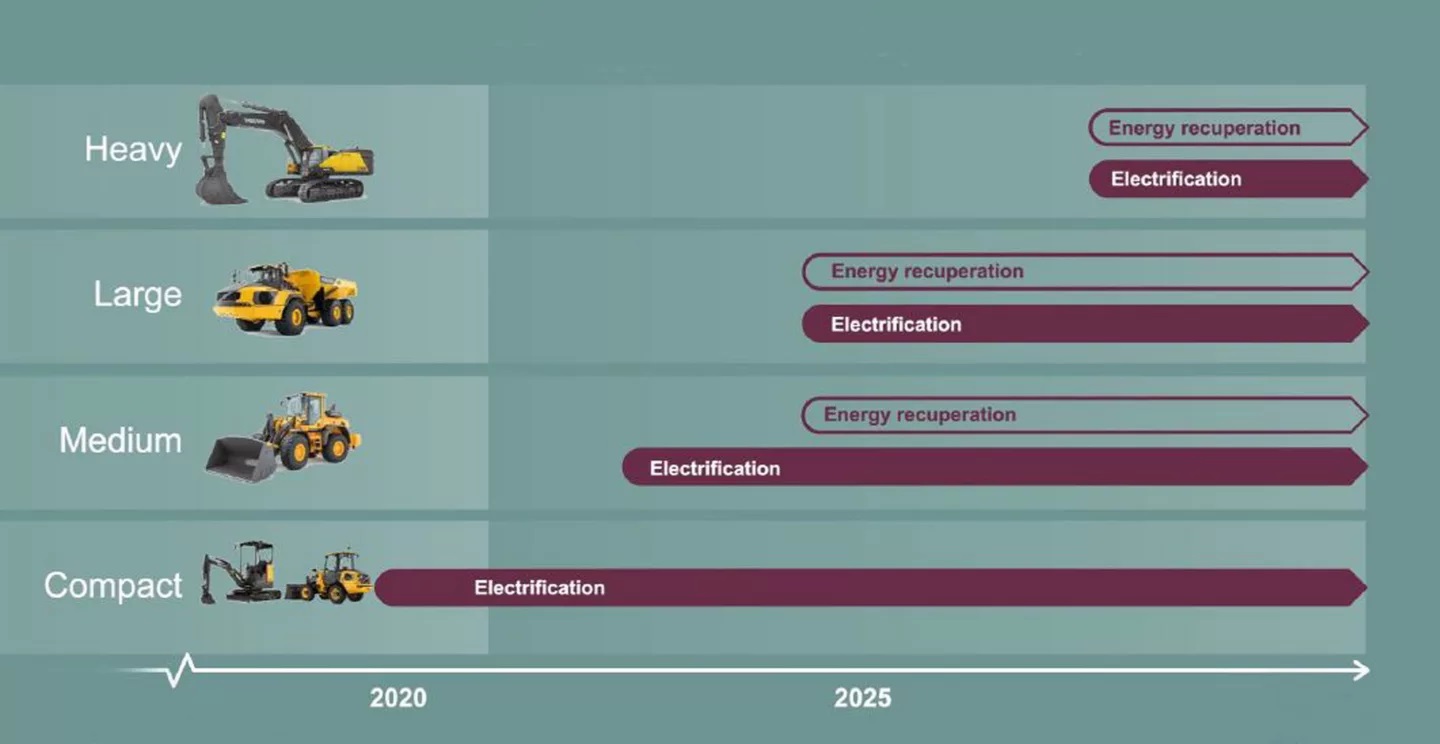 In 2026, SSAB plans to supply the market with fossil-free steel at a commercial scale after a conversion of its Oxelösund blast furnaces into an electric arc furnace and by using HYBRIT technology, which replaces coking coal traditionally needed for iron ore-based steelmaking, with fossil-free electricity and hydrogen. This process is a deciding move toward virtually eliminating carbon dioxide-emissions in steel production.
Greener construction, too, requires greener building materials, so fossil-free steel can become extremely important. Steel is commonly used in building frames, piles, roofs, wall claddings and guttering—in fact, more than half of global steel demand today comes from construction. Using fossil-free steel would be a major step forward in sustainable construction, both for new builds and for renovations.
HYBRIT uses hydrogen made from renewable energy so the by-product from steel making would be water, not carbon dioxide. SSAB aims to be the first, in 2026, to offer fossil-free steel to the construction market and largely eliminate carbon dioxide emissions from its operations in around 2030.
GreenCoat, SSAB's sustainable color coated steels come in a range of more than 400 colors and is widely used on roofs, facades, and in roof drainage. This color coated steel features a bio-based coating, which uses a substantial amount of Swedish rapeseed oil instead of fossil oils in the paint. From 2026, GreenCoat color coated steels will be available in fossil-free steel, offering the same superior product performance as today but much more sustainable.
Today, fossil-free steel is a premium product with a higher price than regular fossil-based steel products. The main cost-drivers for fossil-free steel are the investments in production and infrastructure, to switch from coal to fossil-free electricity and hydrogen, from natural gas to biogas, and from iron ore pellets to HYBRIT sponge iron.
In the pilot plant, the development of the process of reducing iron ore using fossil-free hydrogen will continue. Adjoining pilot plant, an underground hydrogen storage pilot facility will soon be operational. The plan is to replace the existing system with new mini-mill technology, which will result in a broader product program and improved cost position. The ambition is to largely eliminate carbon dioxide emissions in SSAB's own operations around 2030, 15 years earlier than previously announced.
The first step will be to develop a more detailed transformation plan for each production site. The order of site transformation will depend on the availability of the necessary infrastructure, in particular access to competitive, fossil-free electricity. The plan means all SSAB's emissions in their own operations will be largely eliminated at the beginning of the next decade.
There needs to be cooperation between different players to enable a fossil free transportation and infrastructure industry. The stakeholders that influence the choice of energy sources are policy makers, the energy, transport, and vehicle industries, as well as transport buyers and consumers. Making each group aware of the potential for minimizing and, eventually, eliminating fossil fuel and material dependency can bring the necessary change to energy and material production before the change in climate factors overwhelms the world.
As a contribution to the learning curve, Volvo Group North America has published a 22-page guidebook, Bringing Battery-Electric Freight Trucks to Market: From Demonstration to Commercialization, that documents key insights gained as the Volvo LIGHTS (Low Impact Green Heavy-Transport Solutions) project partners designed and implemented programs and technologies critical for the widescale success of battery-electric freight movement.
Want to tweet about this article? Use hashtags #construction #sustainability #infrastructure #futureofwork