Canada is known for many things: Beavers, Poutine, Maple syrup, Ice Hockey, Environmental Technology. Wait, technology? Canada is, indeed, on the leading edge of technology for mitigating climate change. They are working hard to be the leaders in carbon pricing along with clean electricity, transportation, and buildings. Canadians have realized that actions that reduce the negative impacts of climate change, like building seawalls and strengthening bridges and hydro lines, pays off big.
Every dollar spent on adaptation measures saves $13-$15, including both direct and indirect economy-wide benefits. In fact, taking proactive adaptation measures cuts climate costs in half. That means that Canada's forthcoming National Adaptation Strategy is a hugely important policy opportunity for Canada to begin the steps to prepare for climate change and seize those very large potential savings.  
At the same time, limiting further warming, while also adapting to the warming already baked in, pays off bigger. Combining proactive adaptation in Canada with global progress in reducing emissions could reduce the costs of climate change for Canada by three-quarters. Canada is making progress, but the challenges are clear: maximizing economic growth—and the prosperity for Canadians that comes with it—requires taking climate policy (both adaptation and mitigation) much more seriously.
Canadian companies are responding to the government's call. Among them are many in the construction segment, particularly cement and concrete producers, working to slow the growth and minimize the effects of the product's generation of CO2 (carbon dioxide) And it's not just poured concrete that can have reduced CO2 content. One of Canada's leading sustainable building products companies, ZS2 Technologies, is applying advanced chemistry to SIP– structural insulated panels—to reduce both their CO2 impact and the generation of greenhouse gas emission in their production.
ZS2 Technologies achieved an Environmental Products Declaration with a 70% reduction in CO2 when their TechPanel is compared to traditional tilt up concrete construction. A lifecycle analysis confirms that TechPanel buildings are more sustainable over their lifetime, but they are also sustainable to manufacture, transport, and build.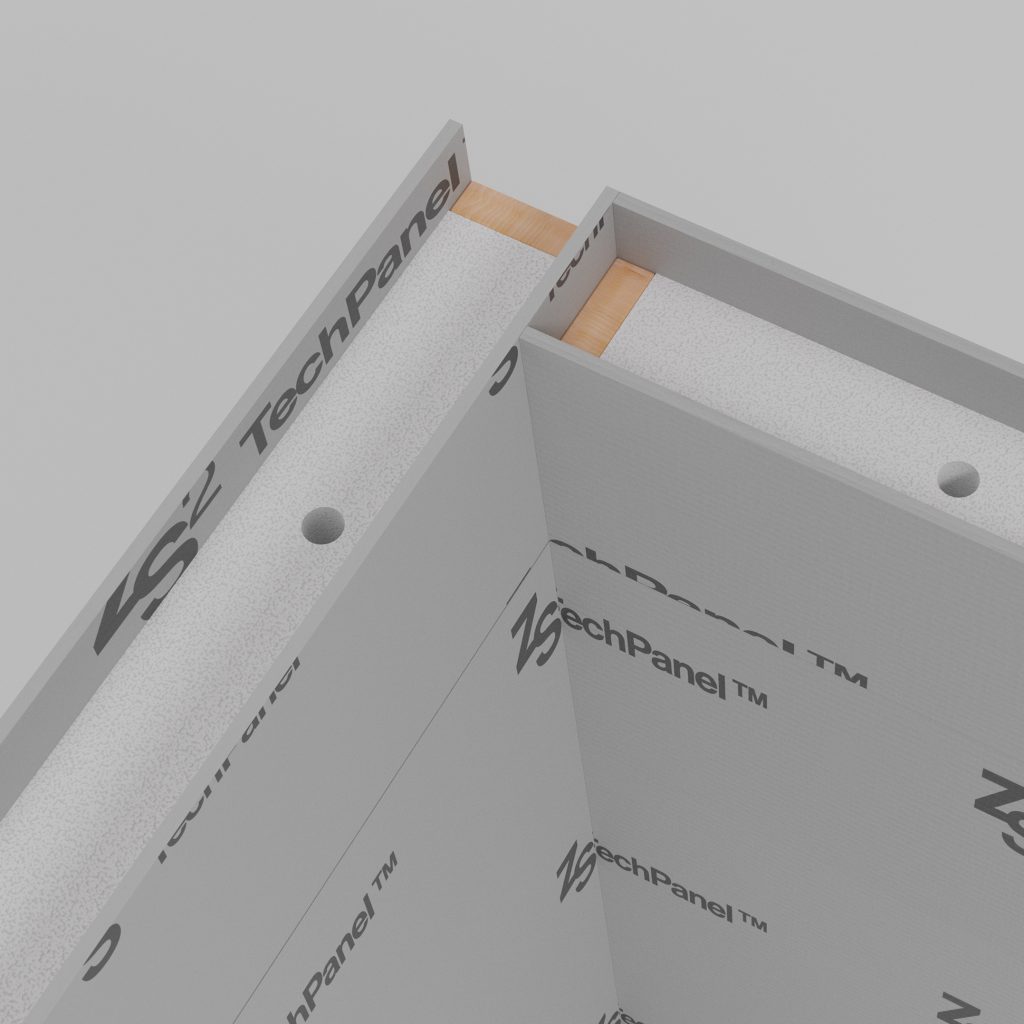 TechPanels are a pre-manufactured SIP building system that incorporates ZS2's proprietary TechBoard—a MgSO4 (magnesium oxysulfate) board that is low carbon and highly fire, water, bacteria, and mold resistant. TechPanel building envelopes are built three times faster than traditional construction methods and consume half the energy, on average, of a typical building.
A Revolutionary Formula
TechBoard is a proprietary magnesium-based cement board that ZS2 Technologies' R&D team, led by Dr. Doug Brown, has developed. It is a healthier, safer, stronger magnesium oxysulfate formula with a significantly reduced carbon footprint vs. other cement and gypsum-based boards. TechBoard features:
Zero Flame Spread
Non-combustible
Anti-Mold
Anti-Bacterial
Impact Resistant
Water Resistant
Flexible
Light & Strong
Insulated
Unlike traditional SIPs, TechPanels are highly fire resistant, strong, and more energy efficient. They can be used as a stand-alone high-performance sheathing for interiors and exteriors, can be finished with a variety of coatings and materials such as water/vapor barrier, clad, and paint, and also make an excellent substrate to handle tiles, wallpaper, or other interior finishes.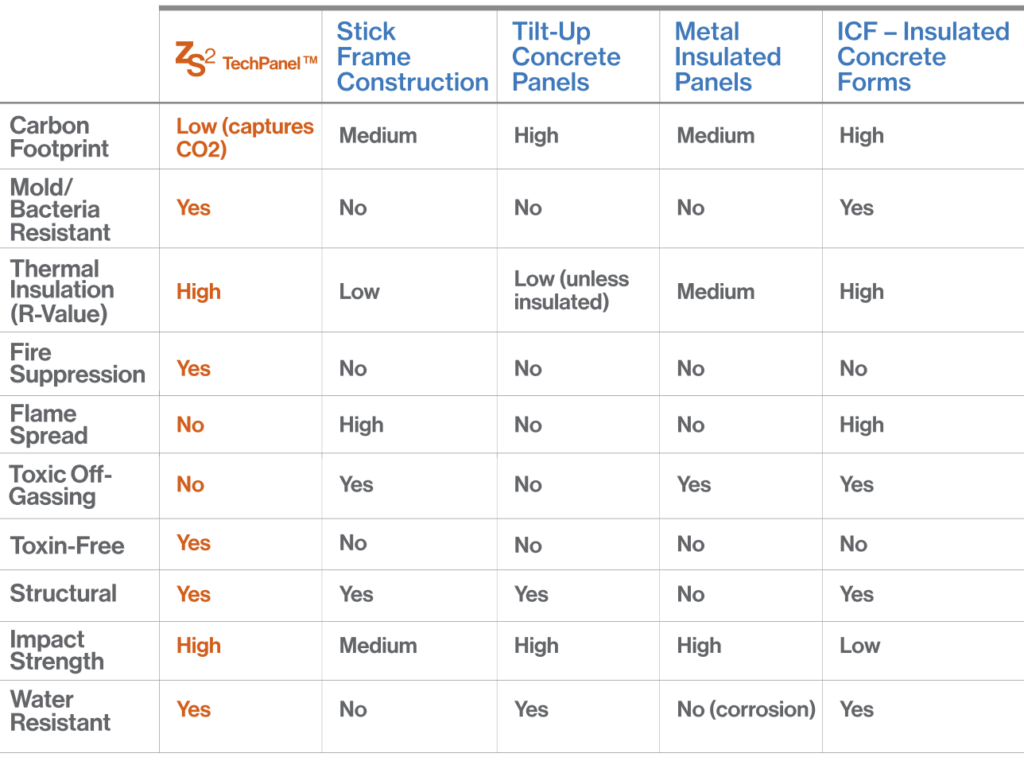 SIPs are used in walls, roofs, and floors for residential, commercial, industrial, and agricultural buildings. The panels are manufactured by sandwiching a rigid core insulating material between two high strength facings. SIPs can be custom designed for any project and provide an extremely strong, energy-efficient, cost-effective, sustainable building system.
Want to tweet about this article? Use hashtags #construction #sustainability #infrastructure #futureofwork