At World of Concrete last week, many were discussing all the new solutions in the construction industry—and how technology and tools can provide opportunities to solve new and long-standing challenges that exist in the construction industry.
I had an opportunity to sit down with Mike McGowan, region head and chief executive officer, Hilti North America, to talk about some of the hurdles that exist in the construction industry today.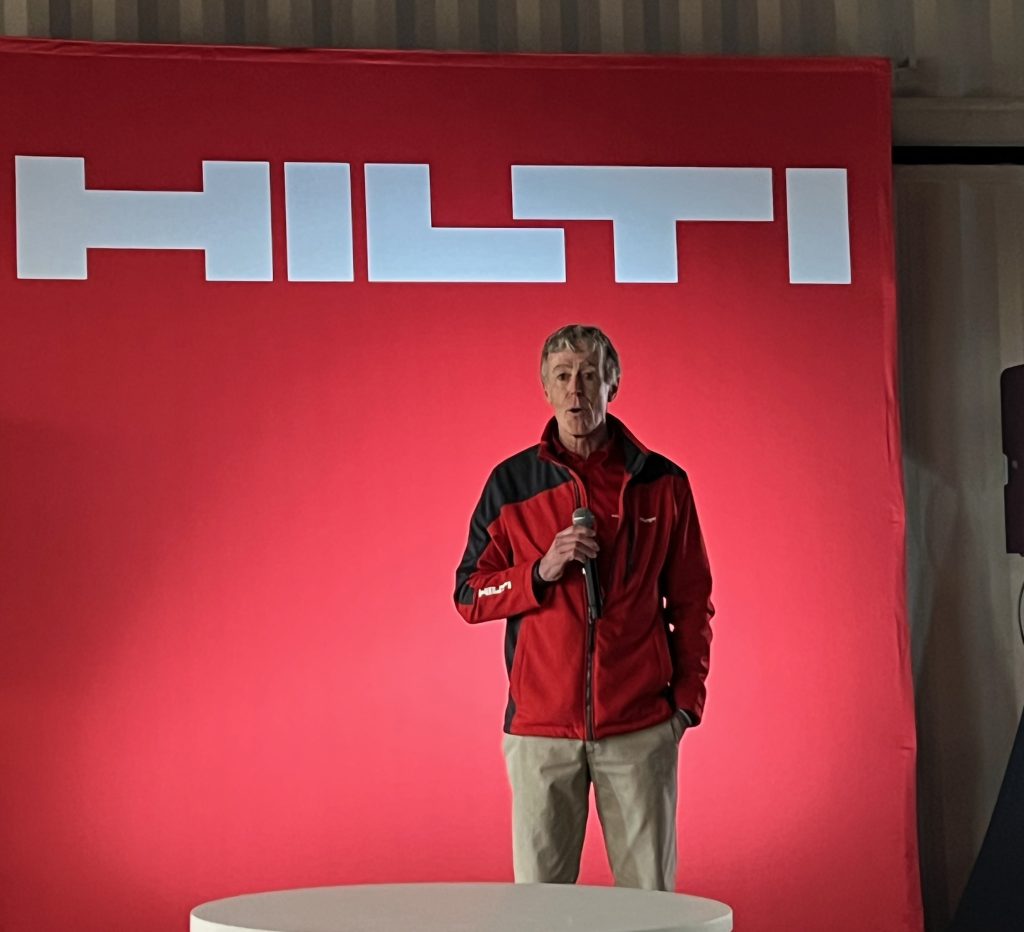 "We are a little bit different in how we go to market," he says. "We don't go through distribution channels. We go direct. The reason is we feel it gives us the ability to understand the pain points our customers face on a day-to-day basis and then we are able to take that information and bring it back to our development teams and develop relevant products and software or even services to help our customers."
Three of the big ones include access to labor; health and safety; and inefficient processes. "We are trying to help our customers solve all of these problems," McGowan says.
Hilti is doing this by making big investments in technology. As one example the company has invested in human augmentation to help workers stay in the trade longer and in software to make customers' processes more efficient. Finally, it is also working in services such as optimizing design and doing prefabrication because that will help both from an efficiency perspective and from a health and safety standpoint.
From Office to the Field
One of the company's biggest announcements came last year when it acquired Fieldwire to drive efficiencies between the office and the jobsite. During our conversation at World of Concrete, he expressed that his preference is always to develop from within, but with Fieldwire, there was a package that would have taken way too long.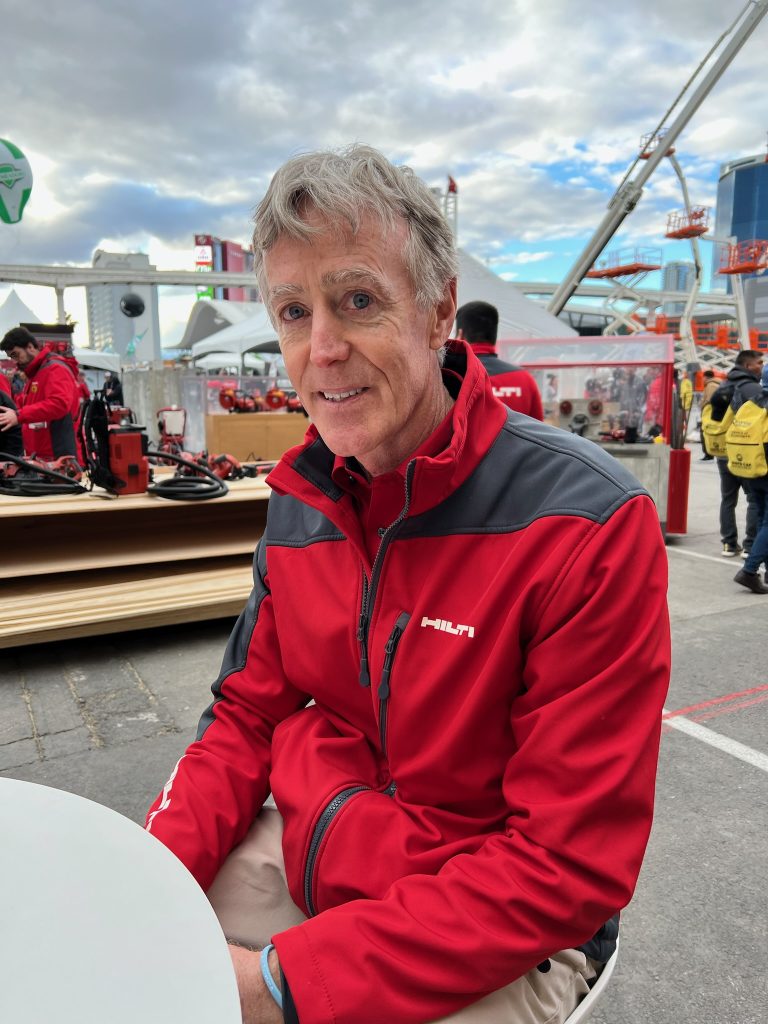 Also, there was an existing partnership there. Hilti had initially made an investment in Fieldwire back in the 2017-2018 timeframe when the company was first getting started.
"It was easy because the culture of the two companies is very similar," he says. "They are a very innovative company and very values-based organization and so are we."
The reality is sometimes large companies don't move with the speed these small companies like. As he suggests, the Fieldwire team is teaching Hilti how to be quicker and more agile. Perhaps the biggest benefit here is that connection between the office and the jobsite for the customer.
"There is a saying in the industry that jobs are won in the office and money is made on the jobs," he says. "It is super important that there is good communication between that. We did an acquisition of Fieldwire, which we feel is a state-of-the-art company for ensuring good collaboration and communication between the office and the jobsite."
A Sustainable Future
Another big challenge in the months ahead for many construction organizations is sustainability. While taking steps to a more sustainable future will provide benefits for all, there are still some very real hurdles that stand in the way.
"While this industry employs more people than any other industry on the planet and while this industry builds our communities, this industry also has a big impact on the environment, and I think many of our customers are trying to find ways to reduce that environmental impact," he says. "We think we can help."
One way is through design or prefabrication services. Another is recycling efforts with fleet management programs. Here customers don't buy the tools, use the tools, and throw them in a landfill.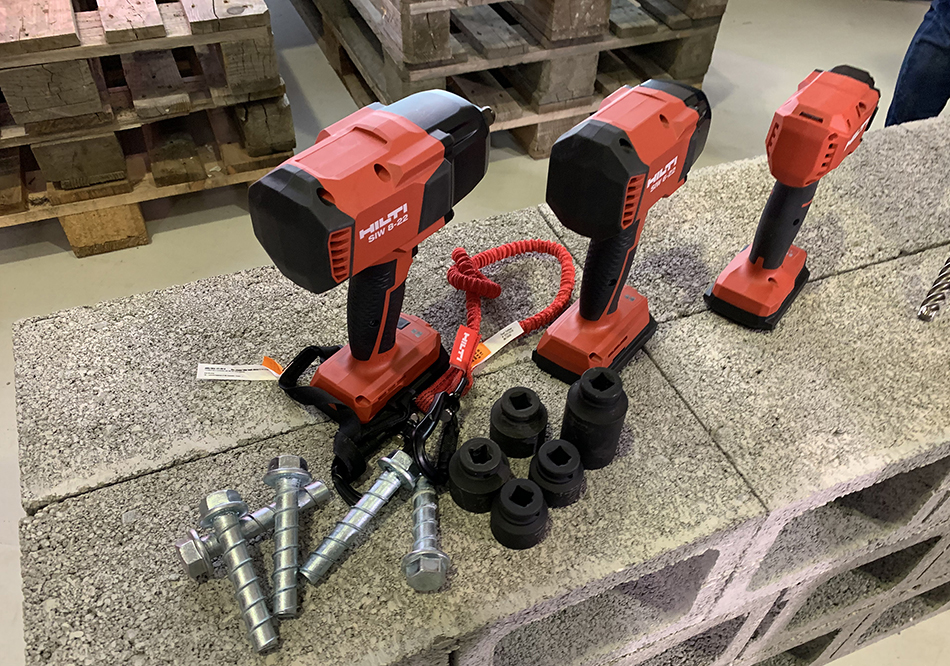 "With fleet management, they pay to use tools, and at the end of the usable life of those tools, we take them back," McGowan says. "We recycle all the elements. And if the tools are in good condition, we refurbish them and donate them to charities."
Many companies are looking to solve the biggest challenges that exist on the construction jobsite today. Hilti is simply one example that sees the pain points that exist in the industry and comes to market with solutions to resolve them.
Want to tweet about this article? Use hashtags #construction #IoT #sustainability #AI #5G #cloud #edge #futureofwork #infrastructure