A technologically strong and resilient manufacturing sector is critical for national security and defense.
Having a strong manufacturing base is essential to the national security of the U.S. Without the domestic capability to produce goods, especially in strategic sectors such as defense, the nation wouldn't be able to defend itself to the same degree it could if it had a strong and self-sufficient manufacturing industry. Other strategic industries, such as critical infrastructure and advanced technologies, similarly rely on a strong domestic manufacturing base, because it gives them more economic stability and security.
Dean Schneider, interim director of the SecureAmerica Institute as part of the Texas A&M Engineering Experiment Station, says the defense industrial base's ability to manufacture and field advanced weapon systems to maintain the U.S.'s superiority over potential adversaries is the very basis of the country's national security interests. "Not only does the defense sector manufacture these systems, but our military forces also rely on all the non-defense specific products that are manufactured, such as food, clothing, and other consumer goods that are necessary for their support," Schneider explains. "It is our technological advantage—created by the manufacturing sector—that allows the U.S. to effectively counter adversaries with significant size advantages. Deterrence works. It also allows us to compete effectively in long-term struggles."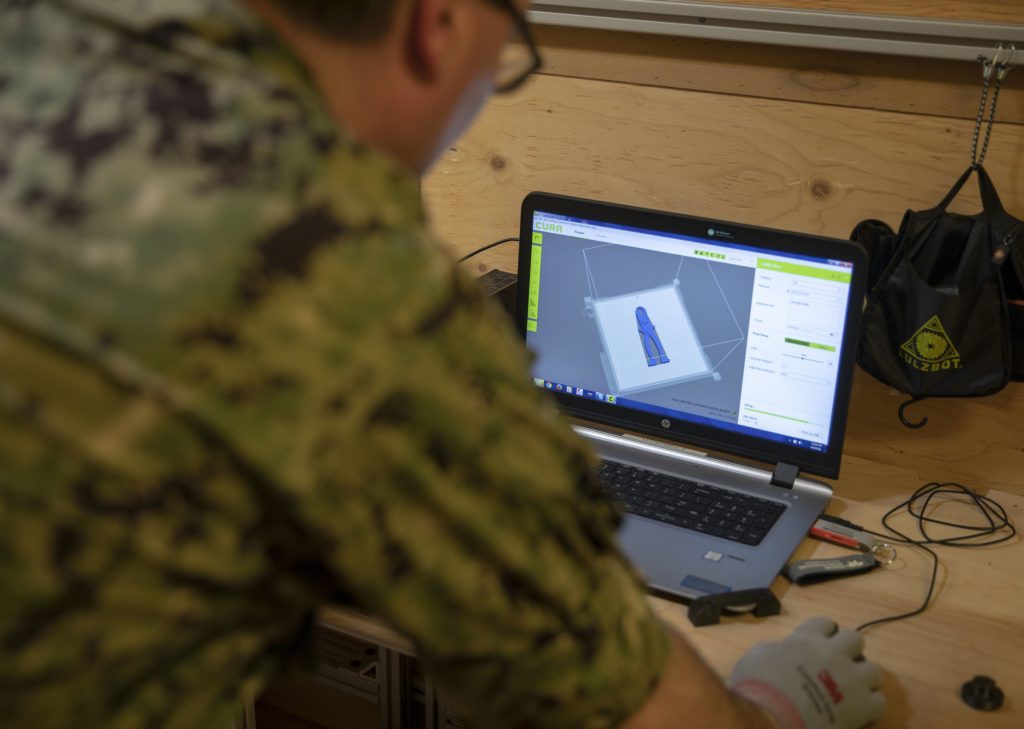 On the other hand, he says, a weak manufacturing sector magnifies the threat that an adversary with a significant industrial base or the source of raw materials that we need would not feel deterred by the U.S.'s industrial capabilities. In national defense, national security, and beyond, a strong manufacturing sector is vital. One way to ensure the sector remains strong is to invest in cutting-edge technologies to keep manufacturing resilient, efficient, and secure.
Role of Tech in Creating a Strong Manufacturing Sector
Lieutenant Commander Tim Gorman, spokesperson for the Office of the Secretary of Defense, says the DoD's (Dept. of Defense's) interest in the advanced manufacturing workforce is grounded in the mission of ensuring the technological superiority and readiness of U.S. military forces. "DoD investment in advanced manufacturing helps secure the DIB (defense industrial base), including cutting-edge research and development, robust and resilient regional manufacturing ecosystems, and an appropriately skilled workforce," Gorman says. "A wide range of new and fast-evolving technologies and applications, such as counter-space weapons, hypersonic weapons, quantum science, and biotechnology have the potential not just to change kinetic conflict but also to disrupt day-to-day U.S. supply chain and logistics operations."
Simultaneously, Gorman says advances in manufacturing technologies and processes enable the economy to continuously grow as new materials and innovations increase productivity and sustainability, increase U.S. competitiveness, and create U.S. jobs to support entirely new industries. "The (DoD) cannot realize the value of its far-reaching investments in technological innovation without a ready and capable workforce to bring these technologies into production at scale," he adds. "Building and sustaining the DIB includes collaboration with the private sector and international partners in the defense ecosystem to maximize our logistical systems and guard our relevant supply chains against subversion and compromise."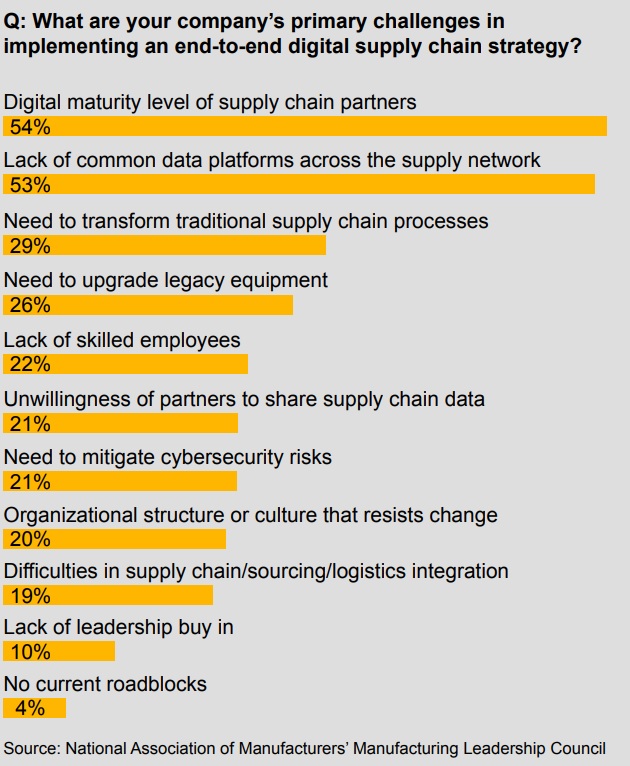 Tom Kurfess, executive director of the Georgia Tech Manufacturing Institute and professor at the Georgia Institute of Technology, says manufacturing permeates everything in the country, so if the U.S. cannot make enough parts for systems for the DoD, then it has a security problem. "If we have a strong manufacturing sector, then we are capable of making the goods that we need. If we do not, then we rely on other countries for such goods," Kurfess explains. "If we need something and we cannot make it, we have a problem. The nuance here is that it is not just about needing cars or planes or combat aircraft or tanks, but it is about making or having access to all of the components—from the engines to the nuts and bolts to the chips that are in each of these systems. So, it links to the entire supply chain."
Technological innovations can make manufacturing and the supply chain much more flexible and resilient. For example, Kurfess points to 3D printing as an example of a technology that could help make a variety of components that in the past required specialized machines, and even things like castings. Digitalization in supply chain is also important.
"From a supply chain perspective, identifying multiple plants or companies that can manufacture a variety of components is a great option that can be used to expand the production basis for the nation," Kurfess says. "For example, if we need 1,000 components tomorrow, we might have one big plant that can supply these components. However, if we had a group of 100 digitally connected smaller plants that could supply 10 parts per plant, we could rapidly create the 1,000 parts needed. These plants would have to be digitally connected to the supply chain, in what one might call a 'hyperconnected supply chain'. The advantage of this is that if the one big plant has a fire, flood damage, or goes down due to COVID, the parts will not be made. If one of the smaller plants is taken down, there are still 99 other plants that can deliver parts, so you have a much more resilient supply chain."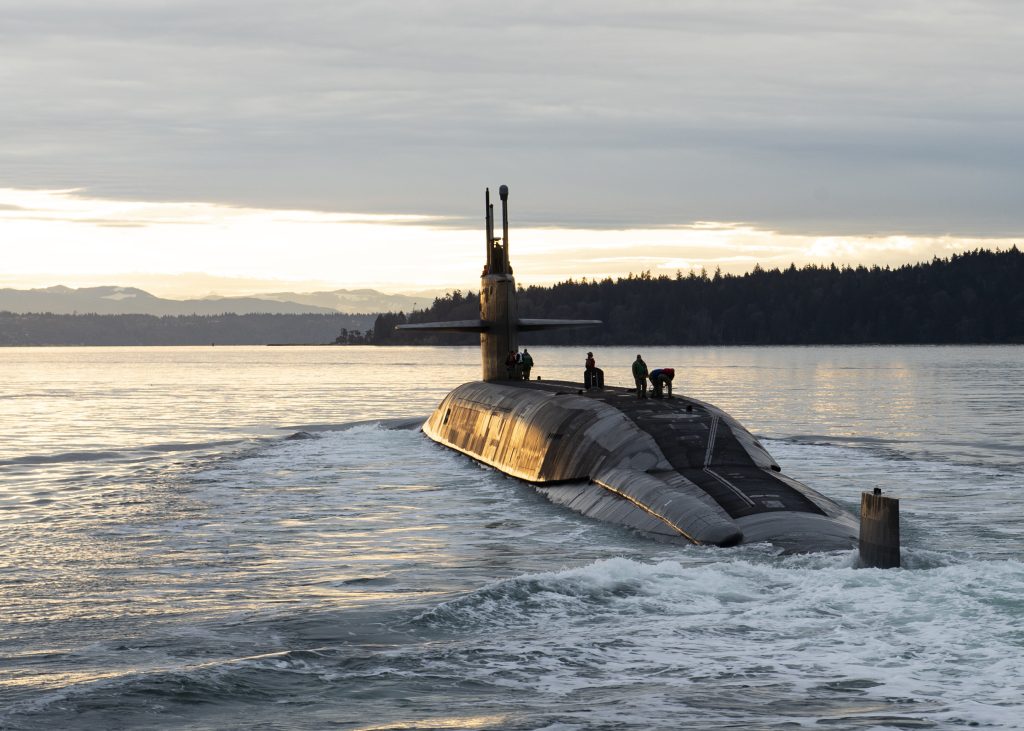 Shreyes Melkote, who serves as associate director of the Georgia Tech Manufacturing Institute, executive director of Novelis Innovation Hub at Georgia Tech, and professor of mechanical engineering at Georgia Institute of Technology, says a weak domestic manufacturing sector limits the ability of U.S. national defense agencies to respond to conflicts that endanger the security of the U.S. or its allies and partners. "National defense requires that our warfighters have the equipment they need to do their job at any time and at any place," Melkote says. "During times of conflict or crises, reliance on the global manufacturing supply chain can be unreliable and negatively impact the ability of our defense agencies to respond to the conflict in a timely and effective manner."
Therefore, a technologically strong, vibrant, and resilient manufacturing sector is critical for meeting the defense needs of a nation, in addition to ensuring its economic security. "Technological innovation enabled by basic and applied research and development in STEM (science, technology, engineering, and math) fields is key to ensuring technological superiority of the U.S.'s defense capabilities," Melkote explains. "This is true for all industry sectors that our defense capabilities rely on, including transportation of all kinds, munitions, energy, food production, etc. All these industry sectors in turn require advanced manufacturing capabilities that can enable them to produce and supply on-demand the goods and services required by U.S. defense agencies."
5 Benefits of a Strong Manufacturing Sector
Lieutenant Commander Tim Gorman, spokesperson for the Office of the Secretary of Defense, says a strong U.S. manufacturing sector will:
Substantially increase productivity
Build back a better economy from effects of the COVID-19 pandemic
Tilt the scales of global competitiveness in favor of the U.S.
Mitigate the technology trade deficit
Secure supply chains for critical technologies and products through the expansion of manufacturing ecosystems
However, with growing digitalization of the manufacturing sector, cybersecurity is increasingly a risk that needs to be addressed to ensure the safety, reliability, and resiliency of critical industries. "Today, manufacturing machines are digitally connected to other equipment on the factory floor and/or to the cloud through the internet to take advantage of production efficiencies enabled by intelligent data analytics algorithms," adds Melkote. "As envisioned, end-to-end digital connectivity of the manufacturing chain can enable considerable gains in production and supply chain efficiencies. However, to do this requires exposing critical manufacturing capabilities to cybersecurity risks. Basic and applied research are needed to develop secure IIoT (industrial internet of things) technologies that will enable the envisioned production and supply chain efficiencies while eliminating/mitigating security risks."
Cybersecurity, Manufacturing, and National Security
Manufacturing is at the heart of an industrial society, says Bhavani Thuraisingham, computer science professor at the University of Texas at Dallas, founding executive director of the Cyber Security Research and Education Institute, and codirector of WiCyS (Women in Cyber Security) and WiDS (Women in Data Science), and these processes are complex and integrate numerous parts. "Almost all the manufacturing processes are digitized," she adds. "Robots are carrying out the tasks that were typically carried out by humans as recent as a decade ago. With so many moving parts in a manufacturing plant, these parts are subject to cyberattacks, regardless of whether the plant is in the U.S. or not. Once a manufacturing plant is attacked, (if) appropriate measures are not taken, it could bring down the entire site and also the remote sites it has infected. Compromising the security of the manufacturing plant via cyberattacks is a grave threat to the national security of the country."
John Dwyer, head of research at IBM Security X-Force, says that given the interconnected nature of manufacturing, disruption can have severe consequences and go far beyond the impacted organization. "Manufacturing relies on global supply chains, which involve many different companies, suppliers, and manufacturing sites all connected to each other through the internet, providing a multiplier effect from cyberattacks," he explains. "The disruption of key manufacturing processes, the theft of sensitive information, or the manipulation of products and equipment can all have a major impact on a country's economy, infrastructure, and military capabilities."

For example, the theft of sensitive information, such as trade secrets or intellectual property, could give rival countries an advantage in the global market, potentially impacting a country's economic security. Dwyer also says it's imperative that today's manufacturers implement robust security measures to protect these systems and the sensitive data and information they rely on. "Cybercriminals target the manufacturing industry because it offers the easiest path to payment," he explains. "Manufacturers are particularly vulnerable due to the high cost of downtime, which makes them more likely to pay ransoms. As long as this dynamic remains unchanged, attackers will continue to swarm this industry."
As cybercriminals attempt to maximize financial gain, experts like Dwyer say the threat landscape is shifting toward more disruptive and destructive attacks. "The manufacturing industry, with its extremely low tolerance for downtime and long-lived equipment/legacy systems is particularly susceptible to these attacks," Dwyer says. "Incentivized by the potential for higher payouts, cybercriminals are focused on better understanding and exploiting vulnerabilities within manufacturing organizations to create new pressure levers to use against them."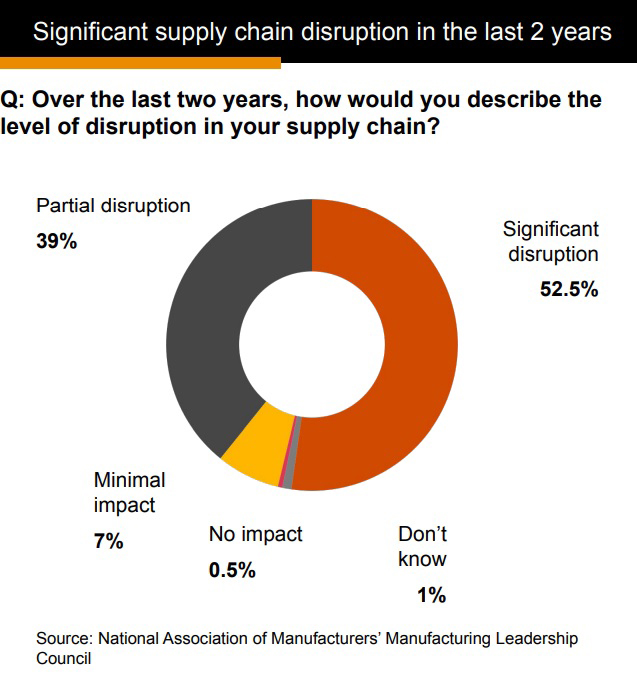 SecureAmerica Institute's Schneider says the more manufacturing systems become connected to the internet to take advantage of the capabilities of Industry 4.0 methodologies, the more vulnerable they become to either IP theft or disruptions of operations through cyberattacks. "We need to include cybersecurity methodologies into the design and manufacture of components to protect against IP theft and prevent counterfeiting," he explains. "The SecureAmerica Institute is actively pursuing these methodologies in manufacturing automation, additive manufacturing, and supply chain integrity."
Digitization may open doors to new threats, but technological innovation is key to the U.S.'s ability to oppose adversaries. "Our ability to innovate is what allows us to counter the size advantage of our adversaries," Schneider concludes. "To field advanced technological innovation in systems such as advanced aviation platforms, we have to be able to manufacture them. Innovation in the way we build things goes a long way."
The University of Texas at Dallas's Thuraisingham agrees, saying a strong manufacturing sector is essential for national defense, and securing manufacturing and related sectors is just as essential to success. "With respect to national defense, securing every infrastructure is critical," she says. "This could be the manufacturing infrastructure, the aviation infrastructure, the power grid infrastructure, and more. Unless we can secure these infrastructures, we cannot achieve an acceptable level of national defense."
---
Links for Further Learning:
Want to tweet about this article? Use hashtags #IoT #sustainability #AI #5G #cloud #edge #digitaltransformation #machinelearning #infrastructure #bigdata #cybersecurity #industry40 #nationalsecurity #nationaldefense #manufacturing #IIoT #industrial #DoD #IBM #digitalization