By virtually any projection you choose, the smart home market is growing. Of that, there is no doubt.
From Fortune Business Insights, "The global smart home market is expected to grow from $99.89 billion in 2021 to $380.52 billion in 2028 at a CAGR (compound annual growth rate) of 21.1% during the 2021-2028 period."
From Markets and Markets, "[The] Smart home market is projected to grow from $84.5 billion in 2021 to $138.9 billion by 2026; it is expected to grow at a CAGR of 10.4% from 2021-2026."
From Grand View Research, The global smart home market size was valued at $62.69 billion in 2021 and is expected to expand at a CAGR of 27% from 2022 to 2030. 
Of course, you will likely notice that the numbers differ from one another—in some cases to a significant degree. The fact is, different analyst firms, think tanks, and media outlets make different projections based on their methodology, their data sources, the time periods of their projections, when the projections are made (things can change pretty quickly in this business), and myriad other factors.
Still, there is almost universal agreement the smart home market has an extremely bright future (illuminated by smart lighting, no doubt). The growth in terms of total market size and CAGR, despite the differing statistics, all point in the same direction: up.
Despite this positive outlook, one interesting thing stands out. It never occurred to me before as I studied these numbers, yet it is so basic, it's hard to believe I had never thought of it before.
What exactly makes a smart home…a smart home?
Don't get me wrong. Like any other manufacturer of smart, connected devices that can stand alone or be an integral part of an entire smart home ecosystem, Kwikset is fully invested in the smart-home market. And it creates products that can make the smart home more functional, more convenient—and more smart (okay, smarter).
But the question remains: what is a smart home? We've got all of these reports, projections, articles, and whitepapers declaring the smart-home market is growing at a steady clip, yet not one—at least that I can find—defines exactly what a smart home is.
The word "exactly" is the key word in that sentence. Definitions of the smart home abound on the internet. TechTarget says, "A smart home is a residence that uses internet-connected devices to enable the remote monitoring and management of appliances and systems, such as lighting and heating." Family Handyman opines that a widely used definition of smart home is "a house where multiple devices automate tasks you would normally do yourself, such as arming the security system."
The description from Android Authority gets very close to the heart of the issue that has been plaguing me, "For some people, turning a house into a smart home may mean as little as buying a smart speaker. For others it can involve linking many product categories, including cameras, computers, locks, TVs, security systems, and more."
The bottomline? We have all these projections about the smart-home market—all of them unwaveringly positive—yet we have no single definition of what a smart home is. Thus, when a projection is made about the growth of the smart-home market, what exactly is it that's growing? Is it homes that have at least one smart device, as Android Authority hinted at? Is it homes with three or more devices? Is it homes where all of the main systems—lighting, security, shades, entertainment, heating/cooling—are interconnected? Or can it be just some of them?
And what about homes that contain some of the more unusual smart devices: smart toilets, smart saltshakers, and smart toothbrushes? If a homeowner has all of these esoteric items, but not smart lighting, does their home qualify for a smart-home designation?
With a hard and fast definition of a smart home, we might be able to get a better sense of the true market size using reports about the growth of the connected device market. For example, if a smart home is a home that has at least one connected device, then the smart home market is positively vibrant. According to Earthweb, half of all U.S. households have at least one smart home device. And if we defined it as having at least three devices, a full 23% of broadband households in the U.S. have three or more smart house devices in the U.S.
What's more, a report from research firm Statista states, "the number of IoT (Internet of Things) [connected] devices worldwide is forecast to almost triple from 9.7 billion in 2020 to more than 29 billion IoT devices in 2030." So, from the perspective of total number of connected devices, the smart-home industry outlook is rosy.  
Look, there's no doubt that the smart home market is growing. All projections, reports, and expert analysis unequivocally tell us so. Now, if only they could tell us exactly what makes a smart home a smart home, the numbers would make even more sense. It would give us a much better perspective on the growth of the market and help guide manufacturers of smart devices in terms of our overall strategic direction, both in terms of product introductions and the demographics showing the greatest promise of future growth.
In other words, it would be…smart.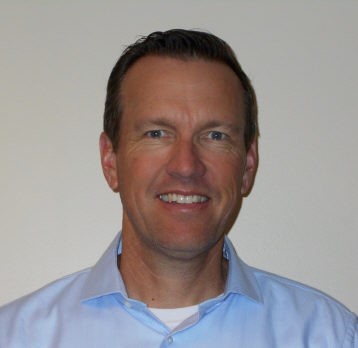 ABOUT THE AUTHOR
Erik Glassen is the senior brand manager for Kwikset and Baldwin. He can be reached at Erik.Glassen@spectrumbrands.com.