As we move forward into a new era of work, with technology in the office, at the jobsite, and everywhere in between, we must continue to determine how to best train workers on the task at hand and the systems, tools, and equipment being used. This is vital for everyone's safety and for the overall success of the project. Across the world, we continue to see new programs and initiatives aimed at training construction workers.
Africa Case Study
Let's start in Gabon, in West Central Africa, where XCMG Machinery is partnering with AVIC Intl. Holdings Corp., to support local technical talent development. The organizations are offering 12 majors to train 3,000 full-time students and 3,600 short-term students every year.
XCMG Technician College sets up the curriculum, internship workstations, faculty development, and more to promote the skill and career development of local technical talents. Here the teachers have developed a model of construction machinery technician education and provide training materials based on practical applications and study of the operation, maintenance, and repair technologies of 22 products and nine models.
The organization also offers an excellence program, which has completed eight terms of service training overseas that have supported nearly 200 people in 19 countries to upskill the global construction talents.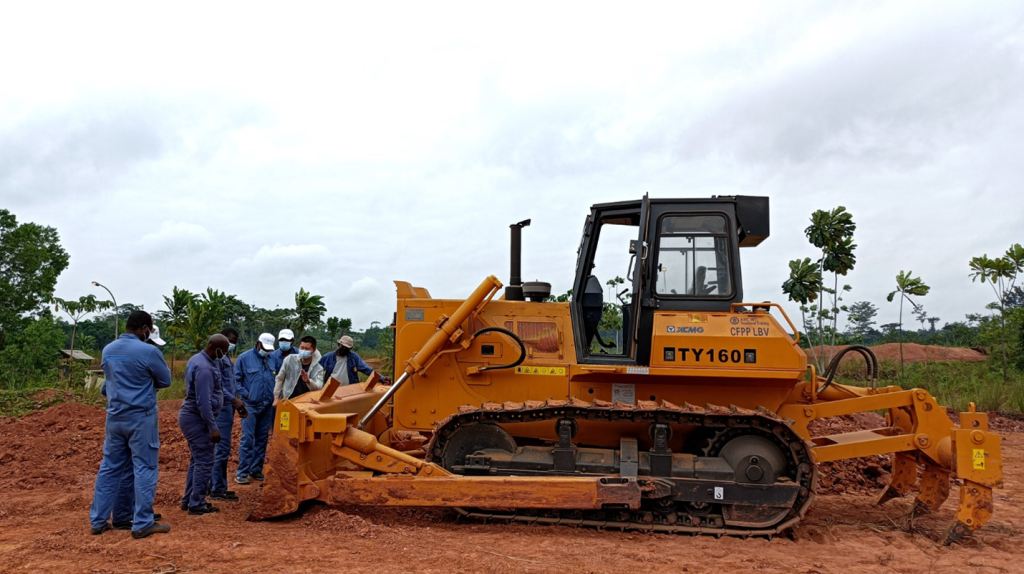 At the same time as upskilling, the organization has also launched the fourth phase of its Africa Water Cellar Project, which will build 40 water cellars above ground for 40 farmer households that are impacted by severe drought. This success story is a combo of training our workforce, while also providing local families with access to clean water for both drinking and irrigation. You know I love that.
United States Case Study
Here in the United States, we continue to see new programs and initiatives launch across the country aimed at strengthening and expanding the skilled talent pipeline—something we all know is lacking in many vertical markets.
While there are many examples that could be shared, we see one recent one is registered by the U.S. Dept. of Labor. The Trane Technologies Technician Apprenticeship Program is now accredited, providing on-the-job training for HVAC (heating, ventilation, and air conditioning) service technicians.
The four-year, paid instruction program aims to attract and develop early talent to this growing, in-demand field—and it requires no prior experience or training and is designed for scale. The program had its inaugural launch earlier this year with nearly 30 apprentices in 16 states. Now, the Technician Apprenticeship Program's second cohort has more than 80 apprentices in 26 states. More than 70 Trane Commercial HVAC technicians are also participating as mentors.
Trane Technologies is devoted to helping employees gain better economic opportunities by enhancing their professional skills and providing widespread learning and development solutions designed to further support career growth.
Again, these are only a few examples. We know many companies all around the world are grappling with how to train up the next generation of young workers. It is certainly a conversation we are going to have to have more of in the days and years ahead.
Want to tweet about this article? Use hashtags #construction #IoT #sustainability #AI #5G #cloud #edge #futureofwork #infrastructure #workeroftomorrow