The construction industry has had its share of challenges in recent years, including supply-chain issues and price increases all while navigating a qualified worker shortage. Meanwhile construction projects are becoming increasingly complex, leading to contractors taking on increasing levels of risk. Luckily, technology can help bridge the current skills gap. The problem is many contractors are not taking full advantage of the technologies that are available to them.
Technology utilization has long been a pain point in the construction industry. Construction has historically been slower to invest in new technologies and when contractors do invest in new technology, they often struggle with implementation. In fact, 40% of contractors surveyed in The AGC and Sage 2023 Construction Hiring and Business Outlook reported it was difficult to find the time to implement and train on new technology. Additionally, they identified employee resistance to technology as the second greatest IT challenge, further hindering technology adoption.  
But it doesn't have to be this way. Many see the need to address challenges in construction technology and are working together to help bring about change. Sage is proud to be a member of the ABC (Associated Builders and Contractors) Tech Alliance, a hand-selected group of 15 technology providers that leverages technology solutions to help ABC members develop people, win work, and deliver that work safely, ethically and profitably for the betterment of the communities in which ABC and its members serve.
The Tech Alliance introduces small and mid-sized contractors and subcontractors to construction technology solutions to help with everything from preconstruction and financial management to field collaboration, project management, time tracking, and more. Tech Alliance companies also collaborate on resources for ABC members, including beta testing, free technology programs, educational webinars, and access to solutions through ABC's Tech Marketplace.
While of course there is competition in the technology industry, it benefits everyone when vendors unite around a common goal. Sage has always understood how important it is for technology vendors to work together. We've long championed better integration and a more standardized approach to construction technology and are involved with organizations such as the CPC (Construction Progress Coalition), which works to improve project delivery by connecting stakeholders through a CDX (Common Data Exchange). The CPC also supports guidelines for construction PDFs and hosts virtual industry roundtables on a range of technology topics.
While we work hard to deliver industry-leading solutions, no one solution or vendor can do it all. The overall user experience goes beyond our software alone, as most businesses are using multiple solutions. We believe strongly in the power of choice, giving construction businesses the flexibility to choose the right mix of solutions that best address their unique business needs.
When systems don't talk to each other, teams are stuck manually entering the same data again and again, a repetitive and error prone process. We want to ensure construction businesses are reaping the benefits of all their solutions, so we have an open API (application programming interface) and partner with a growing number of vendors through the Sage Intacct Marketplace to deliver seamless integrations. Integrating solutions helps reduce friction between teams and provides everyone with the realtime data they need in order to work more effectively and efficiently.
It is essential for technology vendors to come together to educate and empower construction businesses so they can maximize their technology investments. We will continue to work with other industry leaders to help transform the way technology is utilized. Together there is no limit to what we can build.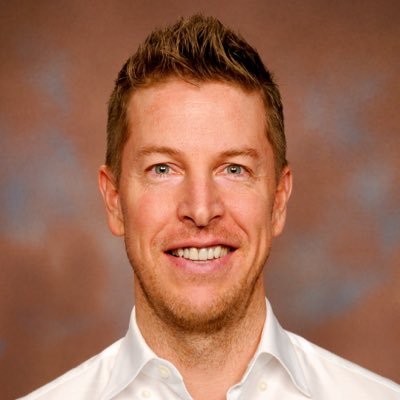 About the author
Dustin Stephens is vice president of Construction and Real Estate at Sage and has more than 25 years of experience serving the construction industry. He can be reached at dustin.stephens@sage.com.