A door is a door is a door isn't true anymore. The industry has gone from plain to elegant to futuristic and is now solidly in the connected and smart realm. Connected as in online with the home WiFi and smart phone app, smart with built-in technology from major vendors of home automation and security.
Masonite Intl Corp., a designer, manufacturer, marketer a,nd distributor of interior and exterior doors, has introduced the Masonite M-Pwr Smart Doors, the first residential exterior doors to integrate power, lights, a video doorbell, and a smart lock into the door system. Each door is connected to the house wiring and communicates with a smart phone application along with integrated technology from well-known suppliers Ring and Yale.
Masonite M-Pwr Smart Doors employ patent-pending, Underwriters Laboratories certified technology to connect residential exterior doors to a home's electrical system and wireless internet network. To ensure that the doors are "always on" in the event of a power outage, an emergency backup battery can sustain system power up to 24 hours when fully charged.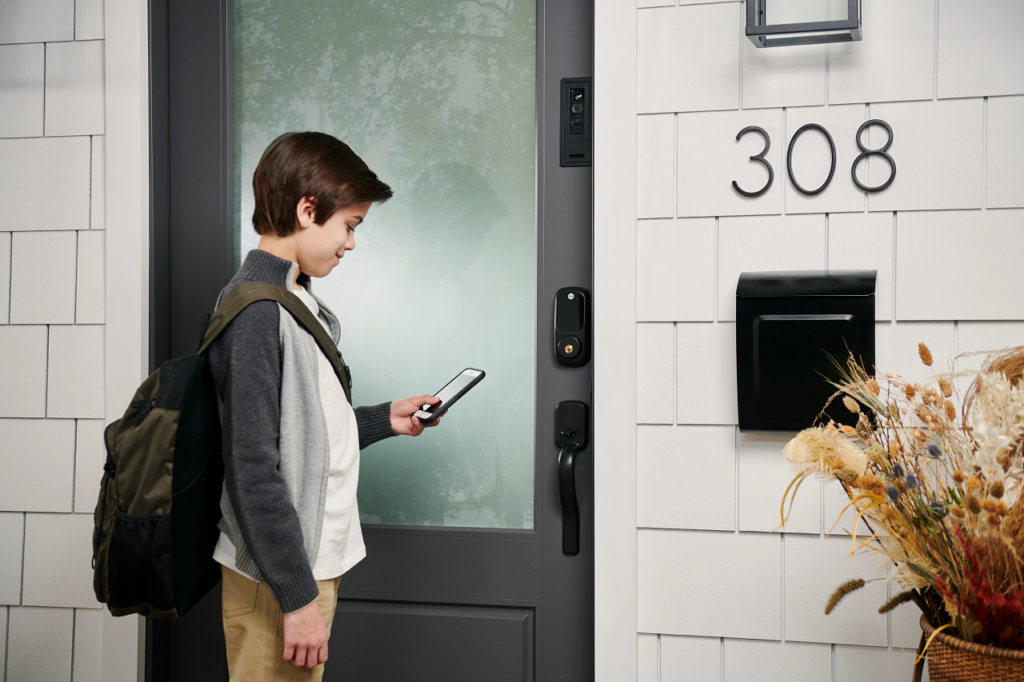 As a result of previously announced collaborations with Ring and Yale Home, Masonite has integrated their technology into the first edition of M-Pwr Smart Doors. The fully integrated Ring Video Doorbells and Yale smart locks do not require individual device batteries. In addition, the M-Pwr smartphone app enables homeowners to remotely program and control motion-activated LED welcome lighting as well as confirm whether the door is open or closed at any time.
The intelligent design of Masonite M-Pwr Smart Doors is incorporated into premium fiberglass doors that are available in a variety of styles, colors and finishes, including multiple glass options. Some of the many features include:
Fully Integrated Power: Connected to your home's power supply, so it's always on.
Battery Backup: Even if your power goes out, your door stays on.
M-Pwr Smartphone App: Control lights, check if the door is open or closed, customize your settings and more.
LED Welcome Lighting: Programmable, motion-sensing lights show you the way.
Ring Video Doorbell: Monitor your front door from anywhere with a built-in Ring Video Doorbell.
Yale Home smart lock: Lock and unlock your door from anywhere with your phone.
Door State Sensor: A sensor detects if your door is open or closed.
Premium Fiberglass Door: High-quality, long-lasting construction stands up to wind and water.
Endless Style Options: Select a door that suits your home with a range of colors and glass styles
M-Pwr Smart Doors are currently offered in new home construction by Barringer Homes in the Plaza Midwood neighborhood of Charlotte, N.C., with additional builder partner announcements expected this year.
Want to tweet about this article? Use hashtags #construction #IoT #sustainability #smartdoors #infrastructure