Enterprises must work together to address complex sustainability issues no one can solve alone.
Business leaders across the globe know that reducing energy consumption, leveraging the IoT (Internet of Things) to pursue digital transformation, and tackling sustainability goals on an individual level and through collaboration is a mandatory business objective. In an AVEVA survey of more than 850 global industrial leaders, 85% say they plan to increase their investment in digital transformation in the next three years. Why? One key reason, according to the survey, is to tackle climate change, in part by embracing automation and leveraging advanced technologies to unlock efficiencies.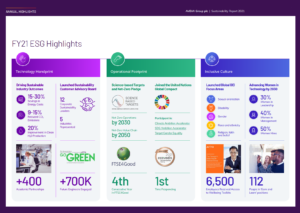 An overwhelming 90% of industrial enterprises in the survey cited environmental sustainability as a core action area, and 89% said they are committed to achieving net-zero carbon emissions across their businesses within five years. Similarly, a 2020 study by Accenture found 73% of its surveyed executives said becoming a "truly sustainable and responsible business" was a top priority for their organizations in the next three years.
Clearly, business leaders recognize that the time to act is now. There is an increasing pressure for businesses to reduce energy consumption and act locally to think globally. But how? What steps can businesses take to do this? How do they address hurdles by creating behavioral change within organizations, overcoming the idea that sustainability cannot equal profitability, and effectively collaborating with tech partners and other stakeholders?
Tech Lights the Way for Sustainability
Mark Milstein, director of the Center for Sustainable Global Enterprise and clinical professor of management and organizations at Cornell University, points out there is no single path to reducing energy consumption and meeting other enterprise sustainability goals. Rather, it comes down to finding the best roadmap for each industry, sector, firm, and business.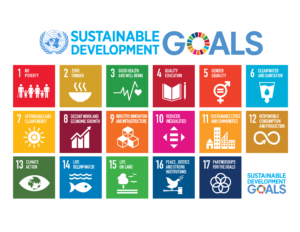 "We always recommend companies respond in ways that are competitive and aligned with their goals for growth," Milstein says. "Whether that means focusing attention on the development and sale—or the acquisition and deployment—of new technologies, products, and services, companies have choices in whether they want to merely try to cut costs or actually take advantage of new and emerging market opportunities. No matter what a firm decides it wants to do, though, it is critical in today's marketplace that the organization understand which issues are relevant to their business and how."
As a business issue, sustainability can be difficult to manage because of its complexity and ambiguity, and Milstein says managers are often hesitant to commit to a course of action or a specific investment in the absence of better data that can reduce perceived risks. "Fortunately, the increased access and decreased costs of powerful IoT over the past few decades has fundamentally changed the economics of data collection and analysis. It has never been easier or cheaper to collect and analyze information, providing decision makers (with) significantly more robust options for generating evidence to test or support assumptions about what an organization can do to measure energy use, reduce carbon emissions, or achieve other sustainability targets."
Lisa Wee, AVEVA's vice president of sustainability, says technologies like AI (artificial intelligence), cloud, and big data will be critical in determining where adjustments can yield the greatest value for business and the planet. "Adopting the right technology is central to identifying effective measures for cutting emissions, driving optimization, improving efficiency, and reducing waste," Wee says. "Particularly for companies with complex operational processes, technology can enable faster and more precise decision making, helping industries to boost operational delivery and sustainability."
The right technology is critical for measuring output and bench marking against sustainability goals, and, for the most part, that tech is available today. "McKinsey estimates that up to 80% of the technologies needed to reach net-zero are already deployed, some 15% are in prototype trial, and a further 5% are in the research and development process," Wee says. "Change is within our grasp, if we want it."
A great example is Henkel, a manufacturer of household products. Wee says Henkel built a digital backbone that connects its global operations in the cloud to support its customers and align with its sustainability commitments. "A total of 3,500 sensors were installed in each site, providing 1.5 billion data points to meet fluctuating demand while reducing energy usage," Wee explains. "To date, Henkel has reduced its environmental footprint by one-third by using less energy, less water, and producing less waste."
Matt Hellman, U.S. sustainability strategy leader at Microsoft, says every organization can build success while pursuing a holistic sustainability strategy to increase operational efficiency, minimize carbon emissions, reduce energy, become water positive, and target zero waste while supporting its local ecosystem. "Making changes or upgrades to buildings and facilities provides significant reductions in energy use," he says. "Several activities, such as hybrid work schedules, upgrading HVAC (heating, ventilation, and air conditioning) equipment, (reducing) single-use plastics, optimizing used materials, and evaluating required business travel are all contributing factors that can and should be adopted."
Another effective action that can make a direct influence and provide immediate benefit, Hellman says, is to shift to low emission or renewable energy sources, such as solar and wind power. "Setting a comprehensive sustainability plan to secure a budget and gain executive support to meet goals is critical," he adds. "With that, we can define program scope, identify stakeholders, assess potential barriers, propose core program components, build a roadmap, establish policies, and set measurable goals and benchmarks with timeline accountability."
Technology is often the foundation of a successful sustainability action plan. "Technology can connect data sources, collect data from various business groups, develop baselines to track energy performance, assess entire portfolios to develop energy goals, and identify optimal opportunities for improvement, then decide which energy-efficiency measures to prioritize and implement," Hellman explains. "Access to data directly informs how we do business; it provides actionable understanding to fundamentally change business processes for the better. We need to put data and technology to work, as you can't manage something if you can't measure it."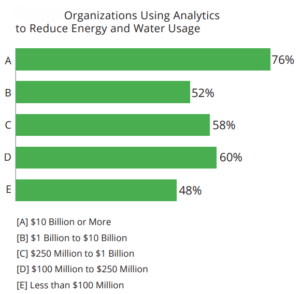 Other executives agree. Andy Bane, CEO of Element Analytics, similarly points out that if you can't measure it, you can't manage it. "Companies need to understand what forms of energy consumption exist within their organizations and determine if they can measure the actual consumption so it can be optimized," Bane explains. "Energy consumption in the corporate headquarters building, for example, is different from energy consumption at a manufacturing facility, and optimization is handled differently depending on the consumption patterns."
Amanda O'Dell, sustainability analyst at Black & Veatch, says to make meaningful change happen, a business must know where its starting point is. Business leaders can then determine the most impactful contributors to energy consumption and identify the simplest changes for the greatest results.
"One of the most obvious changes is 'plugging the holes,' such as … light bulbs being left on," O'Dell says. "It's going to depend on what kind of company or industry you're in as to what your easy buttons are. But identifying waste in energy is the easiest place to start. It costs nothing for the most part, except maybe some timing switches or slight tinkering to HVAC systems or installing more efficient light bulbs. Those are things we always considered to (be) the simplest places to start, but they can make a big impact, especially if you have large operations."
There may not be one single roadmap to sustainability, but O'Dell outlines a few general steps that can point organizations in the right direction. "You start by reducing what you can without making any investments, and then from there you invest in new technology and greener equipment and things like that to swap out for further reductions," she explains. "Beyond that, it's all about getting everybody on the same page. If you raise awareness among your employees, everyone can understand there's a common goal to which they can contribute. Everyone making responsible decisions can go a long way."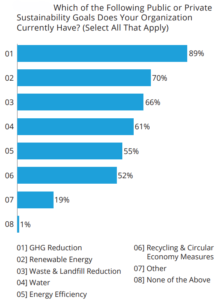 And, at some point, technology is the only way to keep moving forward. "We can make common-sense reductions all day long, but at the end of the day, we still need additional help. We need technology that's going to optimize our operations and energy use in a way we can't on our own," O'Dell adds. "Especially using the IoT, we will have this immense ability to measure everything around us and have more data points than we've ever have before. So being more connected and plugged into what's going on day to day in the operations of various companies, we can develop predictions, be more responsive and synchronized, and make operations more targeted in places that are causing the greatest amount of energy consumption and waste."
Allan Drury, spokesperson for Con Edison, says his company is helping companies reach their sustainability goals through incentive programs for HVAC, lighting, building control systems, refrigeration (e.g., for restaurants and grocery stores), chiller and boiler systems, and other upgrades. "The incentives can run into the millions of dollars for a large customer," Drury says, adding that ConEd also encourages customers to consider solar energy and adopt EVs (electric vehicles).
Brendan Groves, vice president of regulatory and policy affairs at Skydio, has a unique perspective, coming from a provider of autonomous drone technology. He says society has entered the electric era, and companies can make progress on their sustainability goals by electrifying their vehicle fleets and other tools of the trade. "Some of Skydio's customers first introduced drones to cut costs and increase efficiency—and ultimately expanded their fleets to capitalize on the drastic reduction in carbon emissions compared with traditional methods of inspecting critical infrastructure," Groves says.
But achieving sustainability goals is no easy feat. "Businesses need to find ways to do the same work with the same amount of money, while producing a lower amount of emissions," adds Groves. "Technology slices that Gordian knot. From helping businesses understand their largest sources of emissions to providing novel solutions that curb emissions, technology makes all the difference." Technology and, our experts say, collaboration.
Hurdles and the Importance of Collaboration
In his role as CEO at Element Analytics, Bane says he speaks with executives at industrial companies all the time, and one consistent challenge these executives face is having enough contextualized data to train the analytical models required to minimize energy consumption, while simultaneously achieving expected production goals. To remedy this and achieve their ESG (environmental, social, and governance) goals, organizations must find the right combination of technology, skilled talent, and an ecosystem of tech providers.
"Overall, consumption of energy is bad for the climate, and it's bad for business because it reduces profit," adds Bane. "Industry consortia are collaborating on things like analytical performance models to reduce carbon and methane emissions. Technology vendors are also putting skin in the game to help their customers achieve better sustainability outcomes. Many venture investors are focused on startups that can deliver new technologies to improve sustainability. Organizations need to be open to playing in a broader ecosystem now more so than ever before and have a willingness to experiment and try new and maybe unconventional approaches."
Microsoft's Hellman says organizations need behavioral change to meet their sustainability goals. New technologies will need to be utilized, new mindsets adopted, and new approaches employed. "Increased pressure to deliver financial value with societal and environmental impact for the benefit of all stakeholders is steadily growing. However, it is often at odds with short-term financial profits. Operating sustainably has proven to bring more value on a longer timeline, but many still struggle to resist the short-term appeal of continuing business as-is without change."
Hellman also says because issues related to climate change are so complex, no one company can do it alone. "With more organizations prioritizing sustainability, there is an increased need for sharing best practices and learning together. It is essential to partner with other organizations to pull all levers of influence to innovate and create the broader solutions climate change requires. These challenges require systemic thinking; we need all the help we can get. Climate change gives us the opportunity to create a more inclusive, sustainable, healthy, and connected future."
AVEVA's Wee adds that the misperception that sustainability and profitability are mutually exclusive has been a major roadblock for many companies. She says in reality, sustainability helps profitability. When businesses are forced to think differently, it drives innovation across the value chain. To accomplish sustainability goals, Wee agrees that collaboration is essential. "Businesses have a responsibility to work alongside governments and policymakers in shaping a sustainable future," she says. "Governments can and should legislate, but corporations have the tools, manpower, inspiration, and technology to make change happen … Change is within our grasp. This is perhaps the single most important thing that businesses will achieve in our lifetime."
Dionne Nickerson, assistant professor in the Kelley School of Business at Indiana University, whose work examines the impact of sustainability and CSR (corporate social responsibility) on marketing strategy and firm outcomes, says companies must put their money where their mouths are. They must actually make the necessary investments for long-term goals and not just short-term profits. "There are many community and other non-governmental organizations representing various stakeholder groups who are willing to collaborate with business," Nickerson says. "The question is are companies actually willing to listen to the needs of communities and other stakeholders?"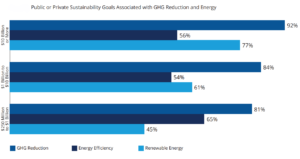 For instance, she says too often there is a sentiment that companies are not very sincere, and that many of these partnerships are aimed at fostering goodwill. "Some of my recently published research finds that when companies engage in corporate philanthropy, they may be perceived by consumers as insincere," Nickerson says. "Are companies willing to focus on reducing the harm that they have on society and the environment? Are companies willing to lobby the government on behalf of the environment for things like climate justice? … These are the strong steps that companies may start to take to build trust between them and other stakeholders and thereby actually work towards achieving their sustainability goals."
Pursuing sustainability for some future crisis is no longer what's happening. The future is here, and the crisis is underway. Microsoft's Hellman says the impacts of climate change are real and increasingly evident. So, the question is, why wait to make important and positive changes in how organizations operate for both their own benefit and for the benefit of the entire planet? "This is the opportunity to lead in a critical space and advance our collective growth," Hellman concludes. "Sustainability is good for business, good for the planet, good for people. It's the right thing to do, and it has broad reach for positive impacts beyond energy efficiency."
---
Three Tips for Achieving Enterprise Sustainability Goals
Mark Milstein, director of the Center for Sustainable Global Enterprise and clinical professor of management and organizations at Cornell University, shares three tips for meeting sustainability goals.
Develop a clear sense of what drives energy consumption at the business, not just in a firm's operations, but across its entire value chain—from forest and field to consumption and disposal. Looking too narrowly at the impact a company has only opens it up to criticism and minimizes upstream and downstream opportunities for innovation.
Develop a sense of prioritization on action. Companies can't solve these issues overnight. A deliberate operational plan of execution is essential.
Open the process up to a broad range of stakeholders—from suppliers to employees to customers to communities—who can be effective, motivated partners in identifying cost-efficient ways to get reliable information about the nature of sustainability-related business problems, as well as possible solutions to those problems.
---
Links for Further Learning:
Want to tweet about this article? Use hashtags #IoT #sustainability #AI #5G #cloud #edge #digitaltransformation #machinelearning #infrastructure #bigdata #ESG #climatechange #energy #CSR #EVs #electricvehicles