They came, they spoke, they left. But did they accomplish anything? Ranking government members—presidents, prime ministers, finance and environment ministers, and agency heads—along with CEOs of major companies worldwide came to Scotland in November 2021 to discuss the future of the planet.
Around 120 leaders came together in Glasgow at COP26, the twenty-sixth UN Climate Change Conference of Parties, launching two weeks of global negotiations to help determine, as the conference guide stated, "whether humanity can drive forward the urgent action needed to avoid catastrophic climate change. As the world experiences record temperatures and extreme weather is pushing the planet dangerously close to climate catastrophe, the need for urgent action at COP26 has never been clearer."
Politicians made speeches, press releases were everywhere, and cameras were overheating from use. Governments made promises, companies made promises, protesters and advocates made promises, everyone had a chance to say and do their part. Big announcements made the global news while the practical efforts were mostly ignored and confined to those at the lower levels to work out.
Nations were signaling their plans to the world and their citizens alike. Efforts were stated in terms both realistic and fanciful; numbers were thrown out and members seemed intent on one-upping each other in how soon their country would be "net-zero" or "carbon free." But will there be meaningful follow-through?
In 2015, COP21 was in Paris, France, and resulted in the famous—or infamous—Paris Agreement. At the time, the U.S. was a signatory along with all major energy producer and consumer countries. After all, the whole purpose of these COP meetings is so member nations can meet, agree on, and establish legally binding obligations for developed countries to reduce their greenhouse gas emissions.
Why? And how? Climate change is important because it affects everyone and every project. More natural disasters—tornadoes, ice storms, increasingly severe hurricanes—are happening, with the change in global temperature and events such as ice flows and glaciers melting more rapidly. The effects are felt worldwide although most of the news is centered on the richer nations of Europe and North America.
Germany experienced it's worse flooding and landslides ever—killing 242 people over just a few days. Ice storms in Texas cost lives, tornados in Kentucky and the Midwest were some of the worse in recent history. The price of natural gas, oil, gasoline, and energy in general has sky-rocketed recently and that is because of the dependency the world currently has on fossil fuels.
Greener and more renewable energy sources, which not only save money but can also help protect the environment, were the hot COP topics. Technology such as solar panels, wind turbines, and hydroelectric power stations were addressed as great forms of "green & clean" energy, which can easily be adopted.
Countries such as the United Kingdom have set dates, some in stone, for achieving net-zero carbon through the conversion of existing energy resources to renewable sources. The U.K. government set a legally binding rule that the nation must make all greenhouse gases 'net-zero' by 2050. Any emissions of greenhouse gases must be balanced out with green schemes or technology to reduce and prevent the emissions of greenhouse gases. An example would be the news that the government would be subsidizing the installation and purchase of heat pumps.
The U.K. recently announced its ambitious target to slash carbon emissions by 78% by at least 2035—a eco-positive goal, which if achieved, would bring the U.K. more than three-quarters of the way to net zero by 2050.
But the actions of member countries and their representatives can be overshadowed by the reality of getting their citizens to cooperate. The promises made can be converted into rules and laws but success can only be obtained if the governments can get the support of their people. In authoritarian nations, people will adjust more easily to restriction than in democracies. If a large percentage of the citizens rebel against energy restraints and rules, the promises made by their government will be hollow.
To keep global warming limited to 1.5 degrees C. (compared to preindustrial levels), carbon dioxide emissions must be zeroed by 2050, and reduced by 30-50% by 2030 (while other greenhouse gas emissions must also be significantly abated). The bulk of these emissions comes from energy. A transition toward a net-zero economy is thus also an energy transition of significant proportions. The pace and extent of its unfolding has simply no precedent in history: it must happen within a narrow time frame and on a global scale.
Energy transitions happen because new energy resources bring about positive changes in consumption patterns, or because new consumption patterns emerge and call for innovations in energy use. Energy supply has always chased energy demand. What this means is that the only way to realize a transformation of the energy system of such magnitude is to design a transition that makes sense for the consumer. This will drive adoption—rather than resistance—at an accelerated pace.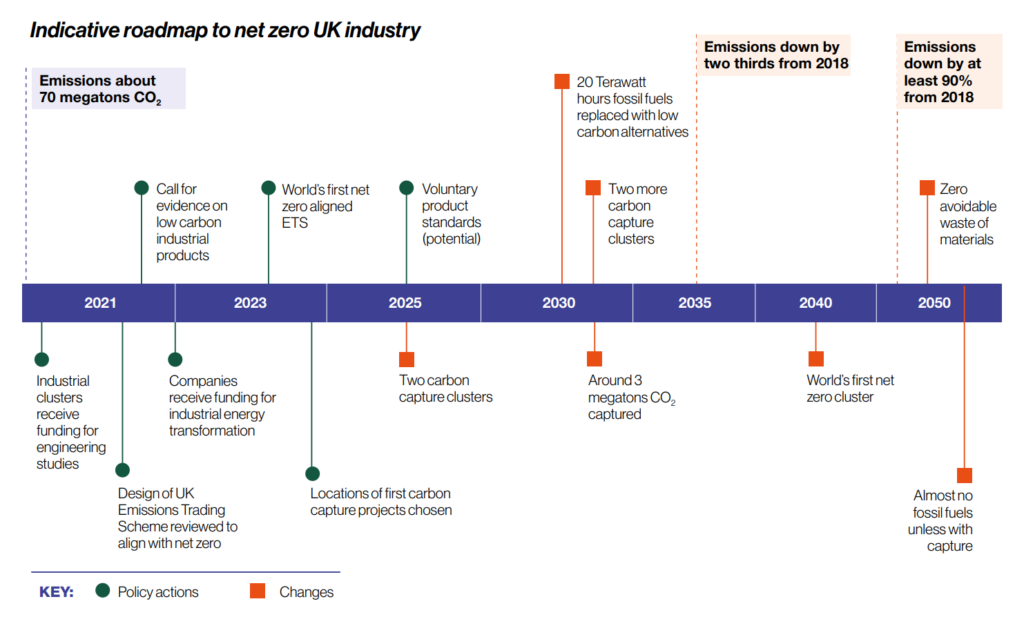 How this can realistically be achieved is the big question, and despite an abundance of promises about 2030, 2035, and 2050, the momentum is still not visible—2022 could mark a major rebound in global emissions, as the economy recovers from the COVID-19 pandemic and people venture out, take trips, burn more fuel and, with the colder and snowier than normal winter 2021-22, heat homes more frequently.
While energy dependency is growing, energy resources are changing. Fossil fuel deposits are being exhausted, both oil and coal fields are being exploited to extinction, leaving many to find ways to convert to other energy sources. Renewable sources are at the top of the list, even though not seen as practical in every situation.
As companies and governments look to transition to a low carbon environment, the accelerating growth of the renewable energy sector continues. The speed of that growth is creating significant demand for building resilience against climate change, according to WTW, a global advisory, broking, and solutions company.
The company reports how the renewables insurance market is stabilizing with low- to mid- single-digit price increases expected in 2022. Some of the key challenges besetting the renewables insurance market include aged assets, operation, maintenance and spares, natural catastrophe risk, contractor experience, lender obligations, the pace of technological change and COVID-19 related supply chain interruption risks.
Renewable energy sources will gain even more attention as people move to electric vehicles to replace fossil fueled ones. According to Gartner, six million electric cars (battery electric and plug-in hybrid) will be shipped in 2022, up from 4 million in 2021.
At COP26, the Zero Emission Vehicle Transition Council agreed that vehicle manufacturers will commit to selling only zero emission vehicles by 2040, and earlier in leading markets, putting pressure on the automotive sector to prepare for the decarbonization of transportation. EVs are an important powertrain technology to help reduce CO2 emissions from the transportation sector. However, an ongoing shortage of computer chips will impact the production of EVs in 2022, and while shipments of vans and trucks are currently small, their shipments will grow rapidly as commercial owners see the financial and environmental benefit of electrifying their fleets.
As governments across the world introduce new regulations and incentives to fuel EV sales, the automotive industry is also increasing investment in companies that provide charging infrastructure and vehicle battery technology to support and bolster the transition to EVs by consumers and businesses. Gartner forecasts that the number of global public EV chargers will rise from 2.1 million units in 2022, up from 1.6 million units in 2021.
To foster the transition to EVs, automotive manufacturers will have to address several factors such as lowering the price of EVs and batteries, recycling EV batteries, offering a wider selection of vehicle models with more extensive driving range and improving charging infrastructure.
Additionally, a major issue that must be addressed is lack of fast-charging availability for home and public charging. Utility companies will need to increase their investments in smart grid infrastructure to cope with the growing consumption of electricity. Additionally, to meet climate change ambitions, countries which utilize fossil fuels to generate electricity will need to redesign their power generation to respond to the transition.
Several global initiatives were announced at COP26 that have long-term goals to meet the challenges of climate change. The U.K. and India led the launch of the Green Grids Initiative—One Sun-One World-One Grid endorsed by more than 80 countries—to create the political drive, finance, and technical assistance needed to interconnect continents, countries, and communities to the very best renewable sources of power globally to ensure no one is left without access to clean energy.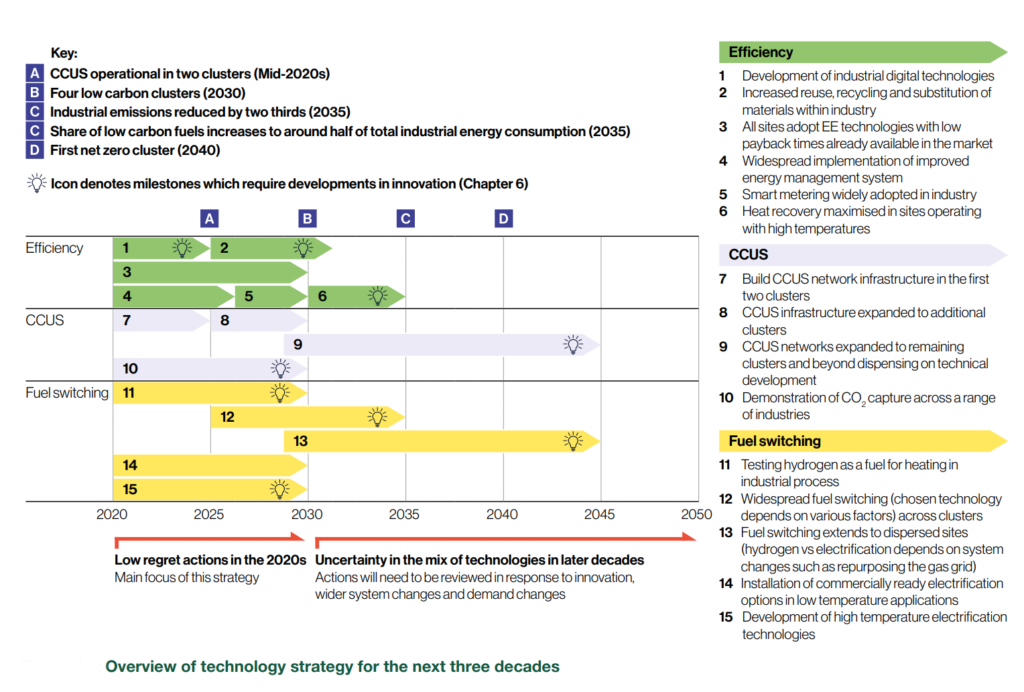 The Rockefeller Foundation, IKEA Foundation, and Bezos Earth Fund, launched the Global Energy Alliance for People & Planet with an initial $10 billion of funding from philanthropies and development banks to support energy access and the clean energy transition in the Global South, in strategic partnership with the U.K.-led Energy Transition Council.
AIM4C, a new initiative led by the U.S. and UAE, with 30 supporting countries, committed to accelerating innovation in sustainable agriculture, having already garnered $4 billion in increased investment in climate-smart agriculture and food systems innovation, including $1 billion from the U.S.
The Breakthrough Energy Catalyst, headed by Bill Gates, a program aiming to raise $3 billion in concessional capital to foster up to $30 billion of investments in bring down clean technology costs and create markets for green hydrogen, Direct Air Capture, long-duration energy storage, and sustainable aviation fuel including £200 million of U.K. support.
Other ways to reach the goal of net-zero, including offsets, require an environmental approach. For example, at COP26 countries made unprecedented commitments to protect forests, reduce methane emissions, and accelerate green technology.
In areas where COP26 impacts construction, the United States committed to lifting tariffs on aluminum and steel produced in the EU (European Union). These metal products are relatively less carbon intensive than similar products produced in China. Tariffs remain in place for other producers, including China, reflecting the Biden Administration's desire to incorporate climate policy in international trade.
The United States and EU launched the Global Methane Pledge to reduce global methane emissions by at least 30% from 2020 levels by 2030; over 100 countries have joined. The Biden Administration recently proposed additional regulation of oil and natural gas producers' methane emissions. Efforts to specifically address larger emitting sectors, such as agriculture and waste, have been less pointed.
The United States, in conjunction with about 20 other countries, pledged to stop public financing of unabated oil and gas projects by next year. The pledge allows countries to grant exemptions and potentially fund projects that employ carbon capture technology, reflecting the realities associated with currently available technologies and continued reliance on the internal combustion engine.
Canada, Russia, Brazil, China, Colombia, Indonesia, and the Democratic Republic of the Congo all endorsed the Glasgow Leaders' Declaration on Forest and Land Use. Together, they support 85% of the world's forests, an area of over 13 million square miles, which absorbs around one third of global CO2 released from burning fossil fuels each year.
According to the WEF (World Economic Forum), its 2022 Global Risks Report indicates that climate risks dominate global concerns even as the world enters the third year of the COVID-19 pandemic. While the top long-term risks relate to climate, the top shorter-term global concerns include societal divides, livelihood crises and mental health deterioration, most, if not all, related to the pandemic and government reaction. Additionally, most experts believe a global economic recovery will be volatile and uneven over the next three years.
The report encourages leaders to think outside the quarterly reporting cycle and create policies that manage risks and shape the agenda for the coming years. It explores four areas of emerging risk: cybersecurity; competition in space; a disorderly climate transition; and migration pressures, each requiring global coordination for successful management.
Still the global consensus is the climate crisis remains the biggest long-term threat facing humanity. Failure to act on climate change could shrink global GDP by one-sixth and the commitments taken at COP26 are still not enough to achieve the 1.5 C goal. It is not too late for governments and businesses to act on the risks they face and to drive an innovative, determined, and inclusive transition that protects economies and people.
Perhaps public/private cooperation in funding programs and establishing goals can be an approach At COP26, President Biden announced several U.S. government-led initiatives to help develop and scale clean energy transmission. Biden noted that the U.S. and the WEF are launching the First Movers Coalition with more than two dozen of the world's largest and most innovative companies. The coalition represents eight major sectors that comprise 30% of the global emissions we now are dealing with—steel, shipping, aluminum, concrete, trucking, aviation, chemicals, and direct air capture.
According to Biden, "These companies will be critical partners in pushing for commercially viable alternatives to decarbonize the industrial—these industrial sectors and more, and while championing the U.S. innovation of good-paying jobs at the same time. And the U.S. government is going to use our enormous market power as the world's largest buyer of goods and services—some $650 billion in acquisitions annually—to do the same."
The FMC (First Movers Coalition) is a platform for building private-sector demand to increase clean energy technology innovation. Through this public/private partnership, companies make purchasing commitments to send a clear demand signal for commercializing emerging technologies essential to achieving net-zero emissions by 2050. The FMC launches with more than 25 Founding Members that have each made demand commitments, including some of the largest companies in the world across a wide range of industries with hundreds of billions of dollars in purchasing power.
Founding members of the Coalition include:
A.P. Møller – Mærsk
Aker ASA
Agility
Airbus
Amazon
Apple
Bain & Co.
Bank of America
Boston Consulting Group
Boeing
Cemex
Dalmia Cement (Bharat) Limited
Delta Air Lines
Deutsche Post DHL Group
ENGIE
Fortescue Metals Group
Holcim
Invenergy
Johnson Controls
Mahindra Group
Nokia
Ørsted
ReNew Power
Salesforce
Scania
SSAB
Trafigura
Trane Technologies
United Airlines
Vattenfall
Volvo Group
Yara International
Western Digital
ZF Friedrichshafen AG
While not a founding member of the FMC, the Schneider Electric Sustainability Research Institute, the internal strategy think tank of Schneider Electric, released a major new report to coincide with COP26. Entitled Back to 2050 and conducted with energy intelligence company Enerdata, it assesses the long-term impact on energy usage and associated CO2 emissions of changing social expectations and up-and-coming, disruptive technologies such as autonomous driving, decentralized clean-energy generation, smart EV charging stations in buildings, and the use of more digital tools in infrastructure construction, among others.
The only question is the pace and the extent of their unfolding by 2050. Two scenarios have been modeled:
• The scenario "New Normal" essentially looks at the natural unfolding of such transformations in consumption, without further policy changes, and considering business as usual market conditions.
• The scenario Back to 2050, explores to what extent a "climate & consumer-centric" policy shift can help reach the target of cutting emissions by 30-50% by 2030, on a course to net-zero by 2050.
The key finding of this modeling is that a pathway to 1.5-degrees C. is feasible. In the "New Normal," the economy, as it modernizes, becomes less carbon intensive, and decarbonizes faster than anticipated, just not at the right pace. By 2050, emissions in this scenario drop 30% compared to current levels with no additional policies.
Accelerating these positive transformations of consumption—in other words, accelerating modernization thru a consumer-centric policy shift—helps reach a net-zero economy by 2050 (the "Back to 2050" scenario). Final energy demand in this scenario drops 15% compared to current levels. The energy system also electrifies, with a share of electricity which climbs from 18% (in 2018) to 60% by 2050. Total electricity demand increases three times, and 20% of it is actually delivered by distributed solutions. The share of electricity reaches 80% in buildings and industry, and 40% in mobility.
Net carbon emissions are reduced 30% by 2030 and zeroed by 2050. In 2050, there are still 5,500 million tons of annual residual emissions, which are compensated by CCUS (carbon capture, utilization, and storage) and other negative emission solutions (direct air capture, nature-based solutions).
Following through on its internal research, Schneider Electric will build and equip three new manufacturing plants in North America and hire more than 1,000 new employees to increase production and speed the delivery of electrical products to customers in Canada, Mexico, and the U.S. The result will be an improved supply chain for circuit breakers, switchboards, panelboards, and medium voltage switchgear for use in data centers, infrastructure, and homes by late 2022.
Beyond bolstering its manufacturing capacity, Schneider Electric has vetted and approved more than one hundred alternate suppliers and secured strategic buys of industry-constrained raw materials to support increased demand and improve continuity of supply, respectively.
Schneider Electric's supply chain investments of more than $100 million in 2021 and 2020 will enable the company to build and equip the new plants to increase manufacturing capacity. The monies have also been used to purchase new equipment and tooling to build components used for production, and to hire, train, and upskill its workforce within its regional manufacturing network.
In a statement, COP26 focused on technologies and changes consumers can make to help achieve the goals of the conference. By looking at the individual changes that consumers can implement, it brings the need for change closer to home—in all cases, right into the home.
Solar panels save money on energy over the long run, although in many areas, incentives are necessary to hold down the installation cost. Options allow the storage of the energy, using solar batteries, and the ability to sell the excess back to the local energy provider for extra cash.
Install a new boiler! It's one of the fastest and cheapest ways to lower your carbon footprint. Just like the installation of solar panels, the homeowner could also save hundreds of dollars per year on energy bills because new boilers are far more energy efficient.
Monitoring and controlling energy use in the home is a way to contribute to reaching the goals of COP26. One of the products Schneider Electric will be focusing on in 2022 is a remote-control relay that, when wired to the QO Plug-On Neutral breaker, will provide monitoring and control of the homeowner's power loads, including configurations to maximize back up power in the event of an outage. This innovation, designed in partnership with Savant Power, adds a new level of control at the branch level to address quickly evolving customer needs while enhancing safety.
The device will enable homeowners to see, monitor, and control their home energy at the individual circuit level, all from the Wiser Energy app. The new connected relays will allow homeowners to monitor and control their energy at the circuit level, including electric water heaters, ovens, HVAC systems, or any other circuit. For example, if a homeowner was concerned that they had left the oven on after leaving the home, this would allow them to check from anywhere, then turn that appliance off at the circuit remotely, preventing a potentially dangerous situation.
These relays will also help optimize non-utility home energy resources—including solar power, energy storage, and generators—in the event of an outage. By creating a virtual configurable critical load panel for each backup power source, available power can be maximized by sending it to only a few priority circuits until the utility power is restored. Automated through the Wiser Energy app, these configurations provide true smart energy management.
On Aug. 9, 2021, the Intergovernmental Panel on Climate Change issued a report, fully due in 2022, that gave clear evidence that global warming is man-made and the window of opportunity to change the course on which the world appears to be set on is closing rapidly. It was widely reported that the UN Secretary General Antonio Guterres called this report a "Code Red for Humanity."
To keep global warming limited to 1.5 degrees C. (compared to preindustrial levels), carbon dioxide emissions must be zeroed by 2050, and reduced by 30-50% by 2030 (while other greenhouse gas emissions must also be significantly abated). The bulk of these emissions comes from energy. A transition toward a net-zero economy is thus also an energy transition of momentous proportions. The pace and extent have no precedent: it has to happen, happen quickly, and happen on a global scale.
The biggest challenge, perhaps, is to gain acceptance of these facts by the majority of those who will eventually be impacted by the results: people. Each of us has the potential to be an ambassador for the needed changes or a critic and resister. The choice is ours and the planet's future may very well depend on each and every decision. As business leaders, you have the ability to make those decisions be the right ones.
Want to tweet about this article? Use hashtags #construction #IoT #sustainability #AI #cloud #edge #futureofwork #infrastructure #COP26 #HVAC #construction and tag .@SchneiderElectric
---