During the past few years, utilities have developed different programs that incentivize customers to participate in energy-management programs, ranging from "light-touch" informational services to more elaborate programs that control equipment inside the house.
Parks Associates consumer data of 10,000 households shows 31% of U.S. broadband households report receiving a daily breakdown of the energy use from their energy provider and among these consumers, only 7% review these insights daily. The majority review them only on a monthly basis. These actions convey a general lack of enthusiasm about energy data.
In general, the informational approach to date has not provided actionable insights or tangible results among energy consumers.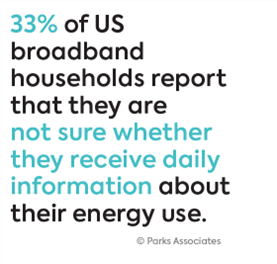 As energy management solutions evolve, programs that involve adoption and use of smart home devices, such as smart thermostats, can leverage built-in algorithms, providing automatic recommendations to consumers to modify their energy usage, which minimize unnecessary energy consumption throughout the home and aid the consumer in saving money.
Energy providers have also offered demand response (load control) programs and time-of-use rate plans, which incentivize consumers to move energy consumption away from peak periods, along with offering rebates for EE products and providing tiered price options. However, only a small minority, approximately 10%, of broadband households report adopting these different services offered.
Consumer motivation for energy management
Despite their lack of historical engagement with energy-management solutions, consumers have pain points that can motivate them to participate in energy-saving actions, provided solution providers can design their offerings to meet these needs.
Saving money
While energy bills are somewhat predictable throughout most of the year, extreme weather conditions at the peak of summer and winter seasons can cause fluctuations in energy bills, leading to bill shock. Most consumers would prefer to avoid these unpredictable costs.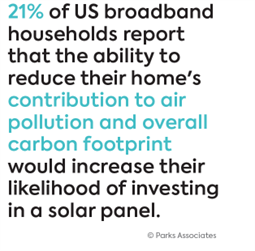 Minimizing carbon footprint
Protecting the environment is gradually becoming a stronger factor in driving consumers to reduce their energy consumption and seek clean-energy alternatives. Some consumers will seek out clean-energy solutions on their own, but to drive wider adoption, utility solutions need to make these options convenient to find and painless to adopt.
Increase in electric vehicle adoption
Adoption of EVs (electric vehicles) has increased dramatically the past few years, although still low adoption overall in U.S. households. Currently, 7% of internet households in the U.S. have at least one EV.
Given the high impact of EVs on home energy consumption, growth in EV ownership could spark an increase in the need for home energy management solutions. Research has shown that EV owners are more likely to take extreme energy saving actions in the homes than consumers who only take minor actions to save energy.
Consumers want the benefits of energy savings, but today many do not take more than simple, minor actions to save energy. Utilities must make the benefits of energy-saving behaviors worth the effort and investment. The digitization of the home enables alerts and automations that reduce the level of effort needed by consumers to save energy, thereby increasing their engagement in energy savings actions.
This research is an excerpt from the whitepaper, Home Energy Management: Driving Consumer Engagement and Revenue, written in partnership with Cox Energy Management
Join us at our upcoming executive conference, CONNECTIONS: The Premier Connected Home Conference. This in-person event will take place at the Omni Hotel in Frisco, Texas May 17-19, 2022, and will cover smart home devices, home systems, privacy and security, broadband services, and so much more.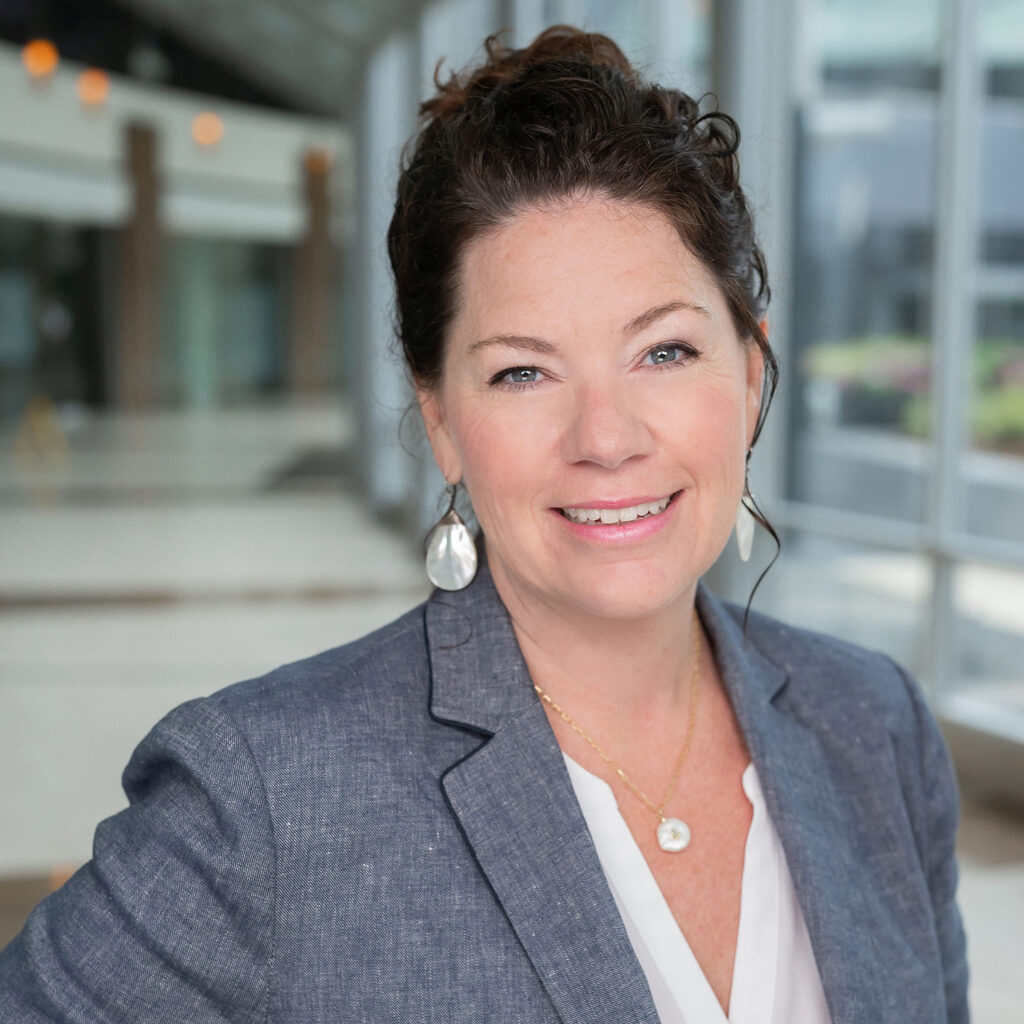 By Elizabeth Parks, CMO & president, Parks Associates. Visit parksassociates.com to learn more about how AI-enabled data is the key to video service optimization. Join us at our upcoming executive conference.