Jobsite energy needs fluctuate from hour-to-hour and day-to-day. Daytime use is generally much greater than nighttime use when crews are not on site. Security and surveillance at night needs constant power but not much. The power tools and equipment running during the workday are often energy hogs. Short term rental of power supply equipment like generators are an answer if planned properly.
United Rentals, the world's largest equipment rental company, now offers zero-emission power systems with the introduction of POWRBANK battery systems in its rental fleet. The company's partnership with manufacturer, POWR2 Energy Solutions, represents a significant investment in sustainable worksite solutions for United Rentals customers in North America.
The POWRBANK is a portable energy storage system that integrates with diesel generators, enabling the user to significantly reduce generator run-time and reduce emissions, noise, and fuel waste. The system is comprised of high-density lithium batteries, inverters, and load-sensing technology. The POWRBANK model designed for United Rentals is rated for 40KW to 60KW of power output and provides between 60KW and 120KW hours of storage.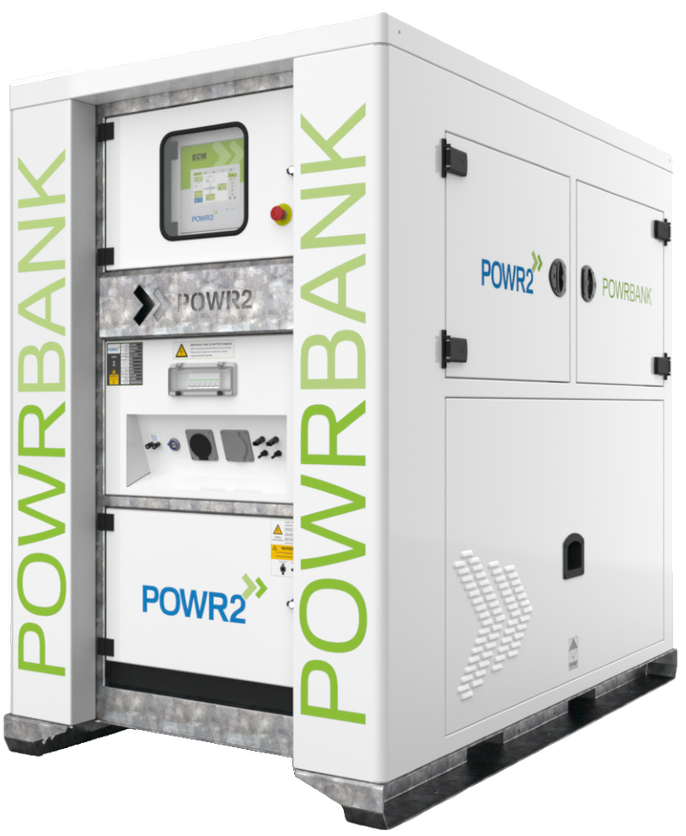 POWRBANKs integrate energy storage with diesel generators maximizing the use of battery power for the electrical load. The POWRBANK ECM (energy control module) will switch the load between the generator and stored energy as is most efficient. Usually, the load is powered from stored energy for most of the time while the generator remains off. Once depleted the stored energy is quickly recharged by the generator.
POWRBANK inverters are pure sine wave and emission-free for completely clean energy. The system is designed to absorb fluctuations in load while providing power; then engage the diesel generator when the batteries are close to depletion. The equipment is essentially maintenance-free, with a recharge time of three and four hours that can be reduced by adding renewable power sources, such as solar.
Want to tweet about this article? Use hashtags #construction #sustainability #infrastructure