Sometimes the hardest step toward digital transformation is getting started.
What's driving smarter factories? It's a long list that includes drivers for specific business and "for the greater good" benefits, like better managing/addressing energy and materials consumption, carbon intensity, environmental sustainability, climate change, and public safety. But, in most cases, the economic benefit is the one that trumps all others. The ability for manufacturers to compete—to discover new revenue and market share opportunities while reducing costs and addressing regulation without adding cost—is king, and this is propelling manufacturers' desire to pursue digital transformation.
Jim Davis, vice provost IT for the OARC (Office of Advanced Research Computing) and professor of chemical and biomolecular engineering at UCLA and principal CIO advisor/program oversight for CESMII (Clean Energy Smart Manufacturing Innovation Institute), says huge revenue and market share opportunities with industry adoption of smart manufacturing have been demonstrated and/or projected. "Monetization depends on the industry segment, but fundamentally value can be traced to significantly untapped revenue from increased productivity—maximum use of all resources including energy, materials, and people to drive down the cost per unit of product made; precision—ensuring the application of all operating assets to make the product right the first time; and/or performance—achieving maximum capability of all assets at all times," Davis says. "By managing from the factory floor to the supply chain, new precision product markets are better addressed, products are further optimized, material availability better assured, end-to-end quality assurance is enhanced, and new business opportunities for manufacturers are exposed."
However, despite successes, even large companies find it difficult and often too costly to implement smart manufacturing applications. Davis says this is often because of the time and effort required to build the IT infrastructure and to collect, manage, aggregate, and contextualize data from different sources before companies can even begin using the data. "These efforts are consistently estimated at 70-80% for each project," adds Davis. "Securely interconnecting and exchanging data from different vendor systems, including cloud services, are difficult, costly to sustain, increase complexity, and can easily increase security threat surfaces. Pilot projects are started with frequency, but do not move into production because the infrastructure is not there to scale, reuse data and models, or create applications that can be sustained."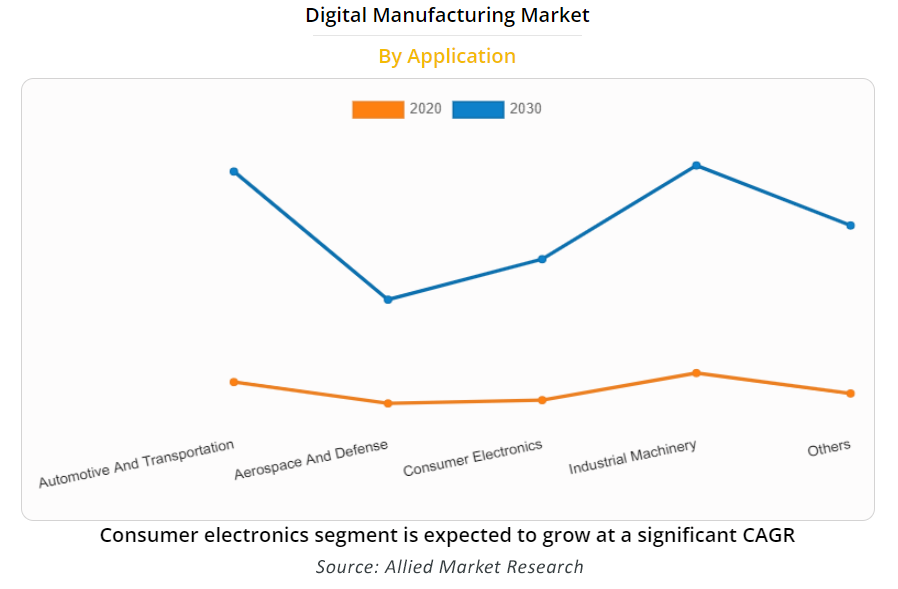 ---
And the reality is, most manufacturers are "little guys." Davis says SMMs (small and medium-sized manufacturers) make up 98% of the manufacturers in the U.S. "With little to no capability, financial resources, or access to 'expertise-free' tools, few SMMs are implementing smart applications, even when a single sensor could increase productivity by 20%. Many SMMs do not meet the basic requirement of connectivity, which alone exacerbates technical, practice, and skills inequalities between SMMs and large companies."
Michael Henke, director and head of corporate logistics for Fraunhofer IML (Institute for Material Flow and Logistics), says one of the key hurdles manufacturers of all sizes face as they undergo digital transformations is not knowing where to start. When the roadmap to digitalization is unclear, the transformation can't even get underway. Connected World spoke with several industry experts to get the scoop on trends driving digitalization and hurdles manufacturers face, and then ultimately come up with a set of recommendations—a five-step journey toward making factories smarter.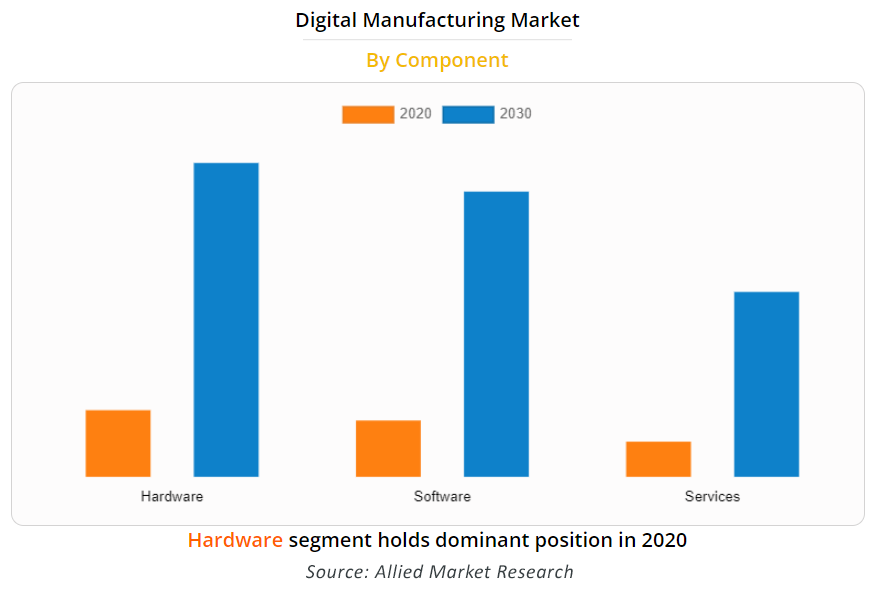 ---
Digitalization Trends and Hurdles
Imogen Cleaver, senior research associate at the University of Cambridge's IfM (Institute for Manufacturing), says a collection of advances in technologies like AI (artificial intelligence) and IoT (Internet of Things) is enabling this new leap in digitization for industrial companies. "Broadly, there are two categories of opportunities in this wave of digitization," she explains. "One concerns achieving efficiencies in your existing business and the other is about new business possibilities."
Regarding efficiencies, Cleaver says companies are always keen to maintain their competitive edge, and IoT technologies can capture and process the data not just for automation, but also for optimization of operations, such as the early detection of maintenance problems. "New business opportunities are possible in how industrial companies interact with their customers, their supply chains, and their wider ecosystem," Cleaver adds. "The combination of advances in technologies such as AI and IoT create the conditions for many sectors to see significant disruption, in the way that internet technology transformed the retail sector.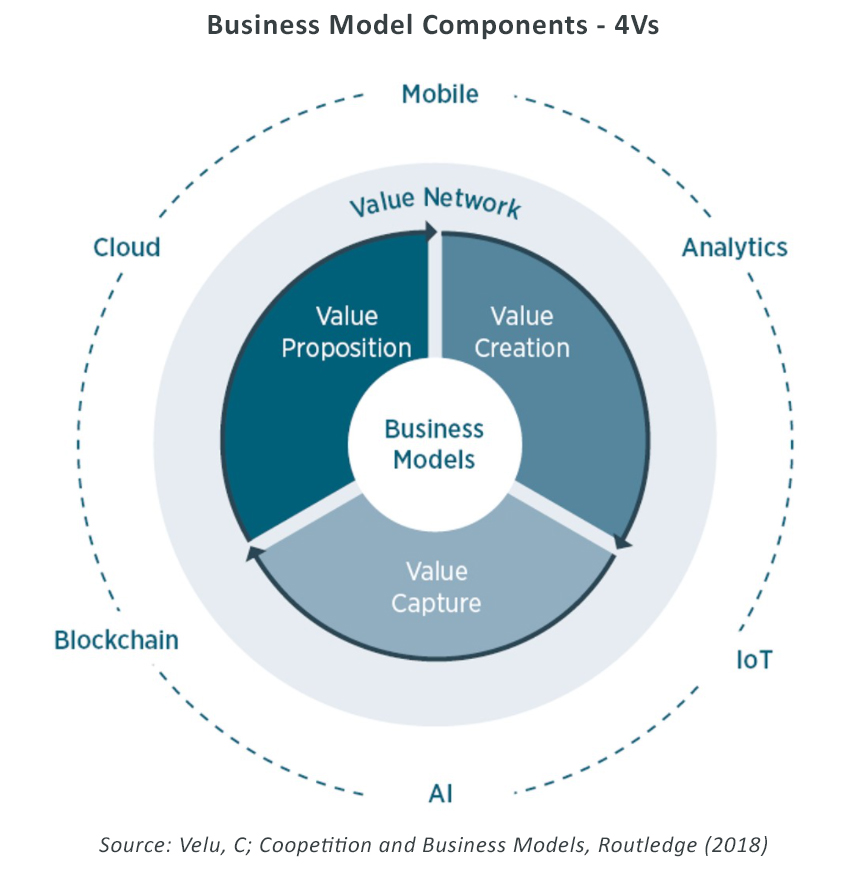 ---
CESMII's Davis adds digitalization and smart manufacturing are being driven by increasing global competitiveness pressures to make the right products in the right way and at the right time. "Competitiveness demands higher precision materials and products in smaller lots, produced and delivered faster, cheaper, and more safely, with minimal effect on the environment," Davis says. "Demand for precision validation of material, parts, and assemblies, and their traceability throughout the supply chain are increasing dramatically. COVID-19 has abruptly added significantly greater priority to supply chain restructuring, operational and workforce agility, and resilience."
Bob Proctor, cofounder and CEO of Link Labs, expands the list of trends driving the need digital transformation by including structural shifts in the economy, labor shortages that are placing a premium on increases in productivity, supply chain visibility that allows for great customer service and faster resolution of bottlenecks, and increasing production capacity by identifying root causes of production delays and disruptions. Meanwhile, in the tech realm, trends like affordability are playing a role in making factories smarter. "As the cost of tracking and monitoring continues to drop while performance goes up, use cases with dubious ROIs (returns on investment) from just a few years ago are clear winners today," Proctor explains. "And as the speed of digital transformation is accelerating, initial digitization efforts compound into further insights and gains. Aggressive companies will win market share and laggards will be caught flat-footed and wonder what went wrong."
There's complexity involved in digital transformations, which is still a major hang up for many manufacturers. Proctor lists hardware, firmware, local connectivity, back-end databases, analytics, reporting, security, and scalability as some of the few points of complexity companies must contend with when undergoing digitalization.
5 Hurdles to Digital Transformation for Manufacturers
Michael Henke of Fraunhofer IML (Institute for Material Flow and Logistics), lists five hurdles manufacturers face as they undergo digital transformations.
Unclear economic benefit of investments (i.e., investment fear)
Lack of expertise/competencies of employees
Unclear starting point and roadmap for digitalization
Lack of commitment to change (management and/or employees)
Target systems do not fit for digitalization
Ian Drew, a serial entrepreneur and the chairman of Foundries.io, adds that manufacturers and many of their suppliers lack the expertise needed to effectively implement digital transformation. "Their businesses were born in a different environment and so have never had to engage with some of these new skills," Drew says. "Without the ability to employ the latest digital security practices coupled with the ability to deploy frequent software updates, manufacturers can be exposed to dangerous security vulnerabilities and threats as a result of the huge attack surface that results from connecting everything in the Internet of Things."
But perhaps the main hurdle is finding a starting point. Laine Mears, acting department chair of automotive engineering and professor and chair of automotive manufacturing at Clemson University, says the primary hurdle is understanding where to start, and the ability to figure that out depends on how visionary an organization is. "In the 1980s, Edwards Deming approached the U.S. auto industry about the importance of quality as an institutional concept and how it will be the competitive landscape of the future," Mears explains. "Lack of vision based on comfortable economic conditions drove him away, eventually to sell his ideas in Japan, and the result was a redefinition of customer expectation. The same thing is happening now in manufacturing and in our broader lives—once one digs past the novelty of more intelligent and automated ways of looking at data, past the games and entertainment, one can find some real wealth-creating value. However, this is not currently apparent, nor does an installation manual exist. A whole-of-organization approach is needed, (and) the greater the investment, the greater the potential benefit. A lot of companies have a hard time seeing what the future might look like."
And while companies don't always have the foresight to peer into the future, if they can trust that the value is there and find the tenacity to start their digital transformation journey, they can get started by putting one foot in front of the other—and perhaps also following this five-step guide.
5-Step Journey toward Digital Transformation
Step 1: Visualize, Build a Strategy, Get Buy-in
Hervé Legenvre, professor and director of the Value Creation Observatory at EIPM (European Institute of Purchasing Management), sums up the initial step in the journey to digital transformation when he says first things first, executives must visualize the future of their industries. "As digital technologies are everywhere, all products, value chains, and business activities will end up being embedded within a digital infrastructure. In this context, software will orchestrate all existing pieces of hardware, processes, transactions, and collaboration. We will operate in a software-defined worlds," Legenvre says. "So, executives need to picture what a software-defined world will mean for design, operations, supply chain, and service activities in their industry. To do this, I would advise executives to integrate in their strategy thinking processes, people who are not from their companies, people who do not think like them. They need some people who are imaginative, some people who are critical thinkers, and some people who understand how digital business works. As they develop this vision, executives can start to build (a) hypothesis on where and how they can capture future benefits out of the change."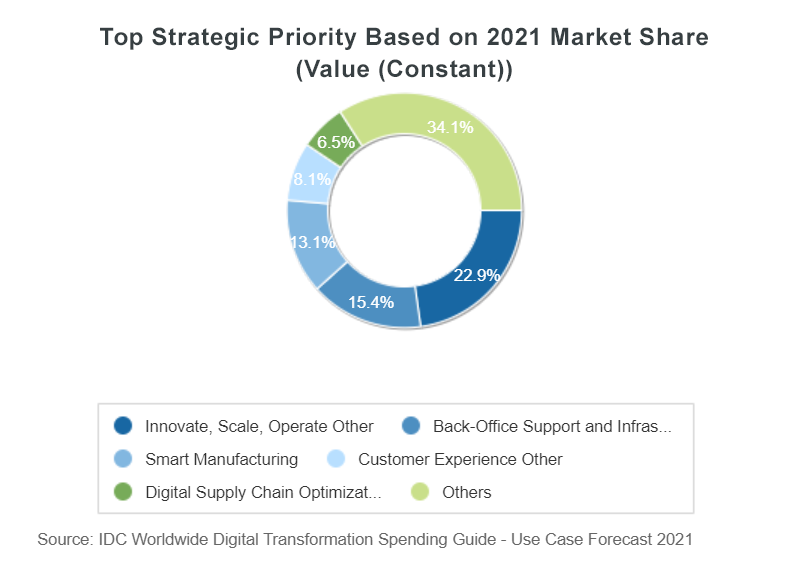 ---
What Legenvre calls a hypothesis, Clemson University's Mears calls a strategy. "Build a strategy and get everyone on board through involvement and pilot studies to prove things work—especially to themselves," he advises. "Be ready to invest and commit from the top." Similarly, Fraunhofer IML's Henke says industrial companies must first "build a clear, understandable, and realistic digital strategy."
Step 2: Create a Transformation Team
Once you get buy-in from the top, companies should create a change-management plan that includes a transformation team. Mears says: "Create a transformation team that involves, educates, and empowers those who will be supporting the technology. Change-management strategies as well as an educated team are essential."
Don't stop at the transformation team; pursue buy-in from everyone in the organization. "Involve them in the design of systems, train them, show them the benefits," Henke says. "Get acceptance and take the fear (out) of new technology and today's fast-paced world."
Satish Bukkapatnam, professor of industrial and systems engineering and director of the TEES Institute for Manufacturing Systems at Texas A&M University, says companies should upskill their workforces by leveraging recent investments towards workforce development. "The governments at the regional, state, and national levels are investing heavily into this effort," Bukkapatnam says. "Within no time, digital paradigm (will) become a norm as opposed to an exception, and the industry should be prepared to thrive in this new era."
Similarly, IfM's Cleaver encourages educating the workforce as part of the digital-transformation journey. "Our recent research on the training needs of organizations facing (the) fourth industrial revolution suggests engaging a cross-section of the workforce at different stages of a digital transformation with combined business and technology executive education could be helpful. For businesses with a wide range of domain specialists, this could entail educating a wide range of employees to generate ideas for technology-enabled solutions to business problems at an early stage; gate-keepers in functions like finance at the decision stage; and a range of staff affected by the adoption at the implementation stage."
If necessary, hire people in who have a good handle and understanding of the tools that make digitization successful and can envision the future tools that will be needed.
Step 3: Rediscover Your Ecosystem
Another step in the journey to digital transformation is branching out for help and expertise. Henke says: "Utilize your network, cooperate with universities, work together with start-ups, (and) utilize consulting services and fundings." Texas A&M's Bukkapatnam adds: "The industry needs to rediscover its ecosystem (and) how to form manufacturer alliances to grow the customer base in the digital era, while ensuring constant upkeep of the key industrial assets, both digital and physical."
IfM's Cleaver suggests engaging specifically with higher education institutions. "(Higher education institutions) can build on existing research," she says. "At the IfM, we have a range of products and tools such as roadmapping, which are based on years of work with many industrial companies doing digitization projects, precisely to help make the road to digitization more successful. The roadmapping steps help you define your ambition, prioritize your choices, assess the capabilities in your organization, and explore how to engage your workforce with the change program."
Step 4: Think ahead on Security and Interoperability
Manufacturers should avoid using products that will result in them getting locked into single vendor implementations. "Choose a journey partner who provides interoperability and extensibility for ensuring flexibility to rapidly improve and avoid being locked in to an overly rigid technology stack," urges Link Labs' Proctor.
Foundries.io's Drew says security should be a factor from the very beginning of a digital transformation. And, although tempting, it should not be left for a later stage of the game. Start thinking about security now. "Use solutions where security between devices and the cloud has been considered from the outset," he says. "It is essential that all software on all devices can be updated at any time during the entire product life."
Step 5: Start Simple, Learn, Improve
When first starting out, Henke says companies should start with simple use cases and POCs (proof of concepts) and build from there. Proctor says: "The many lessons from Lean and Six Sigma methodologies can be applied here—get going quickly, learn, diagnose issues, improve, and move on." It's important to avoid aiming for perfection out of the gate. "Instead, focus on generating data and learning," Proctor adds.
Create systems that encourage accountability in the process of generating data and learning from that data. McKinsey estimates that a shocking 70% of complex, large-scale change programs like digital transformations don't reach their stated goals, thanks to pitfalls like a lack of accountability. Don't get caught in that trap.
While each company is different, and there is no one-size-fits-all approach to pursuing a digital transformation, these five steps are relatively universal and could help a business surmount that first ominous hurdle: Getting started. And, in case any business is still on the fence about pursuing digital transformation at all, consider this reality: The COVID-19 pandemic has changed the world, and it's now clear that things are not going back to the way they once were. Thankfully, the circumstances have never been riper for this type of change.
"The nature of consumption patterns (e.g., more goods and fewer services), sensitivity to supply chain disruptions, changes in the labor market, remote work—all of these things create greater urgency for digital transformation," Proctor concludes. "Many suppliers of IoT technology have stepped up their investment in next-generation technology in response to COVID-19, because they wanted to emerge from the pandemic stronger than ever. Those investments are now manifested in a step-change in product performance and affordability. So, while the urgency of digital transformation has never been higher, the affordability and capability of technology to create that transformation has never been better."
---
Links for Further Learning:
Want to tweet about this article? Use hashtags #IoT #sustainability #AI #5G #cloud #edge #digitaltransformation #machinelearning #futureofwork #bigdata #cybersecurity #manufacturing #CESMII #FraunhoferIML #IfMCambridge #LinkLabs #FoundriesIO #EIPM #factories #interoperability #digitalization #upskilling #supplychain #manufacturing