The old adage that you can't improve what you can't measure has been used to explain why human behavior is often the hardest thing to change. Mechanical operations can be measured and ways to improve them found but how do you measure people's activities? Perhaps there are ways.
By converting actions into data streams and using the cloud as a collection point, a new safety awareness program is aiming at the measurement of behavior so it can be reported and improved over time. Leica Geosystems enhances its existing Safety Awareness Solutions with the addition of the Safety Awareness Module in Leica ConX – merging the advantages of cloud connectivity with on-site safety awareness.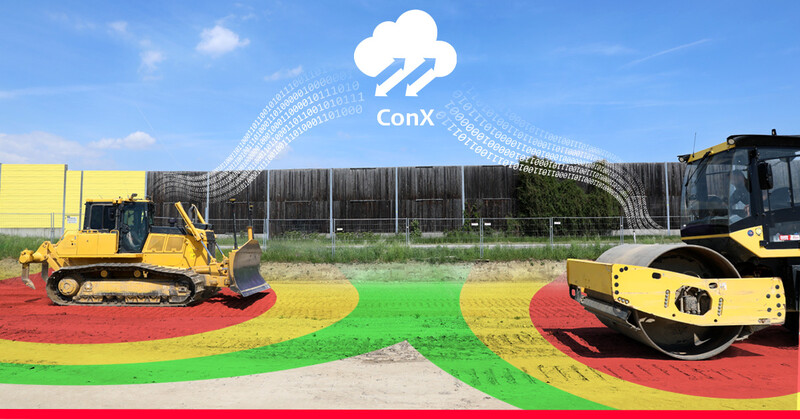 All incident data from the Leica iCON PA10, iCON PA80 and iCON CAS solutions are sent to the Leica ConX Safety Awareness Module, providing new possibilities for proactive safety measures. Now safety managers can analyze incident data from reports and a built-in dashboard, supported by a heatmap of the incident location indicating the highest-risk areas on the construction site. By tracking and measuring incidents, supervisors will be able to make data-driven decisions to improve the on-site safety of construction workers and other assets.
Leica Geosystems previously introduced the safety awareness solution portfolio to address the need to immediately warn on- and off-machine field personnel of potential machine-to-people, machine-to-machine, and machine-to-object collisions. This next step integrates the field-generated safety data into the cloud-based collaboration platform, Leica ConX, allowing decision makers to review incidents and assess the entire operation over time and space. These insights support important safety initiatives by providing visualization, analysis, monitoring, reporting, and data management functions, and addressing communication and integration needs.  
For maximum accident prevention, the new safety awareness module allows site managers to send real-time alerts to specific machine operators in case of potential incidents, such as blasting, demolition, or storms. They can also send SOS alerts, such as evacuation orders to all machines on site at the click of a button. System-generated alerts and user responses are saved, providing traceability and clarity. An API provides access to the safety awareness data in ConX so that it can be used in safety systems from other providers.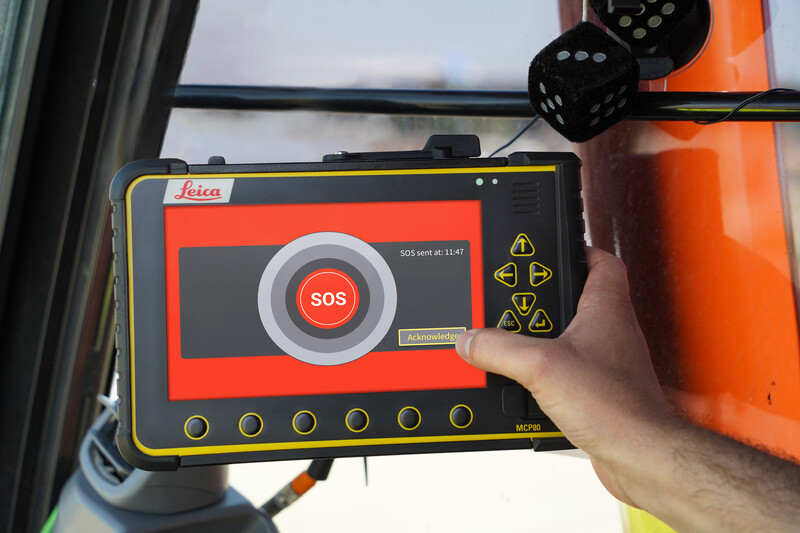 Effective analysis of all logged incident data allows operators to become more proactive towards avoiding site accidents that slow down progress and put workers' safety and site assets at risk. By filtering all logged incident data by equipment, date, and event type to create an incident heatmap it creates a better understanding of the highest-risk areas on the construction site. Historical data are saved in the system for traceability and clarity – even weeks after an incident occurred.
Incident traceability offers new possibilities for occupational health and safety managers by helping them understand the effectiveness of their safety measures. Users can monitor critical events and analyze behaviors via the built-in dashboard. Data that results from the user-specified filters can be exported for analysis and the system offers the possibility to establish an integration to preferred platforms using ConX APIs.
Leica ConX is a cloud-based collaboration tool that allows you to efficiently manage all your connected construction projects and to share job-related data. With Leica ConX, even inexperienced users will be able to visualize and validate localized reference models, survey data, and constructed data. Leica ConX provides fast and easy-to-use web-based suite of tools to get the job done quicker, more efficiently, and to specification.
Want to tweet about this article? Use hashtags #construction #sustainability #infrastructure #IoT #cloud #edge #futureofwork