Money is often the source of recognition in business. It flows to those companies that investors, at least, see as the wave of the future. Construction equipment hasn't been one of the big draws for investment funds but that might be changing.
Built Robotics, a company focused on construction equipment autonomy, announced the close of a $64 million Series C led by Tiger Global, which brings its total funding to $112 million. Existing investors including NEA, Founders Fund, Fifth Wall, and Building Ventures have also joined the round.
Built's focus on easy-to-install robotic upgrades for heavy equipment is generating significant demand according to Tiger Global. Their autonomous trenching solution helps transform the construction of solar farms, oil and gas projects, and other large and critical infrastructure projects around the world, leading to investment companies taking a closer look.
Built's upgrade kit, the Exosystem, can be installed and calibrated on an excavator in less than a day. What's more, the Exosystem supports many safety features to helps operation among people is not dangerous to work crews. It also includes a backup security powered solar panels, batteries providing GPS tracking, and 24/7 security covers when excavator is turned off.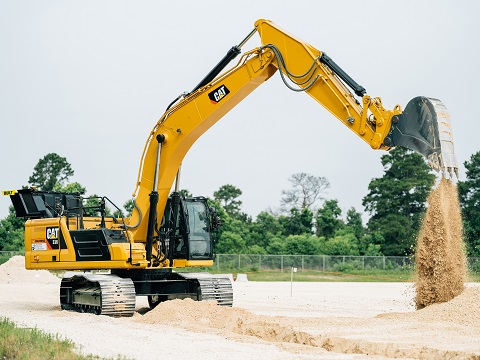 Contractors can rent an Exosystem as standalone units to install on their fleet of equipment, or they can lease pre-upgraded excavators from Built directly. Built's rental fleet is fully booked into 2023, and the new investment funds will give them the capital needed to ramp production and get their robots into the hands of more contractors.
Contractors pay an hourly fee to license the Exosystem's autonomous software — and depending on utilization — they can realize cost savings of 20% or better versus traditional methods. Installation, training, and 24/7 support are included, and discounts are available for long-term rentals.
The IUOE (Intl. Union of Operating Engineers), the 400,000-member union representing equipment operators in the US and Canada, has signed a first-of-its-kind training partnership with Built Robotics to ensure that their operators know how to use the robots, one of the tools of the future.
And autonomous trenching is just the first step — customers are already asking for robotic backfill, compaction, material handling, loading trucks, and more reports Built.
Want to tweet about this article? Use hashtags #construction #sustainability #infrastructure #IoT #AI #futureofwork