Americans have had a long relationship with trains. Since the earliest days of the nation, railroads have fascinated kids and adults, provided them with a mode of travel and a neat toy format. Although the passenger train has been overshadowed by airplanes and cars, freight still rides the rails from sea to shining sea—and border to border. Rail is part of the nation's infrastructure and deserves technology focused on improving the value it provides.
The American railroad mania began with the founding of the first passenger and freight line, the Baltimore and Ohio Railroad, in 1827. The transcontinental railway system was completed in 1869 when the Union Pacific, going west, and the Central Pacific, going east, met outside Promontory Summit Utah. This task was partially facilitated by adopting a standard gauge (4 foot-81/2 inches) for the spacing of the rails; previously, there were multiple gauges employed in the country.
Another piece of railroad history started in 1869 when George Westinghouse founded the Westinghouse Air Brake Corp. After multiple mergers and acquisitions, the resulting company is Wabtec Corp., still a leader in railroad equipment.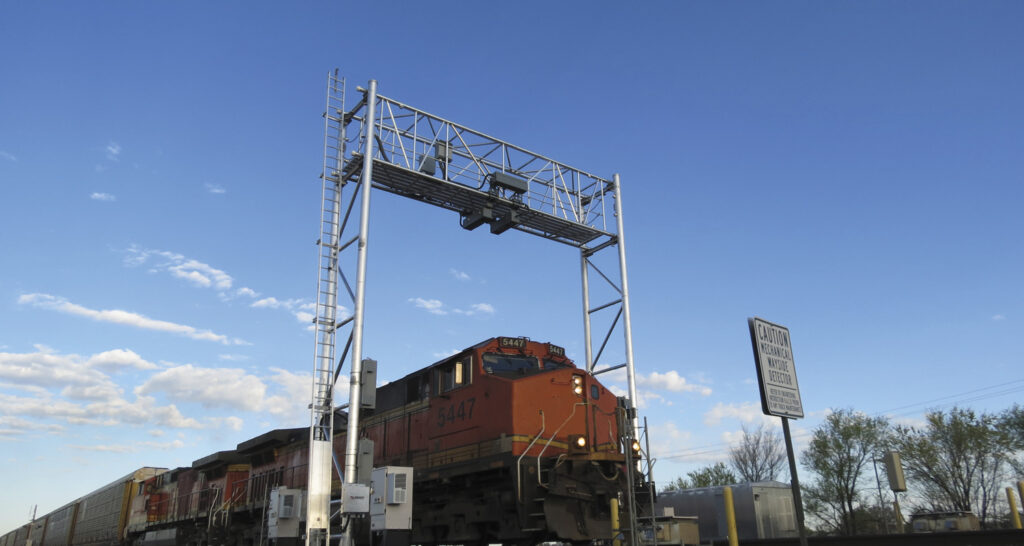 Wabtec has been known for innovation in railroading and continues to add to its portfolio of technology for train operation. It recently signed a definitive agreement to acquire Trimble's Beena Vision business, a manufacturer of machine vision-based wayside inspection systems for the railroad industry.
Beena Vision provides vision-based wayside detectors for the rolling stock maintenance market. Its non-contact measurement technology provides a highly detailed condition assessment of train components — ranging from wheel surface condition to full train inspection — while operating in service and at high speeds. Beena Vision's wayside systems enable those operating trains to manage fleet maintenance through cutting-edge sensor and image-based inspection systems. Real-time alarms, alerts, and reports enable significant reductions in maintenance costs, improve safety, and increase fleet availability. Beena Vision systems are installed at many major North American Class 1 railroads.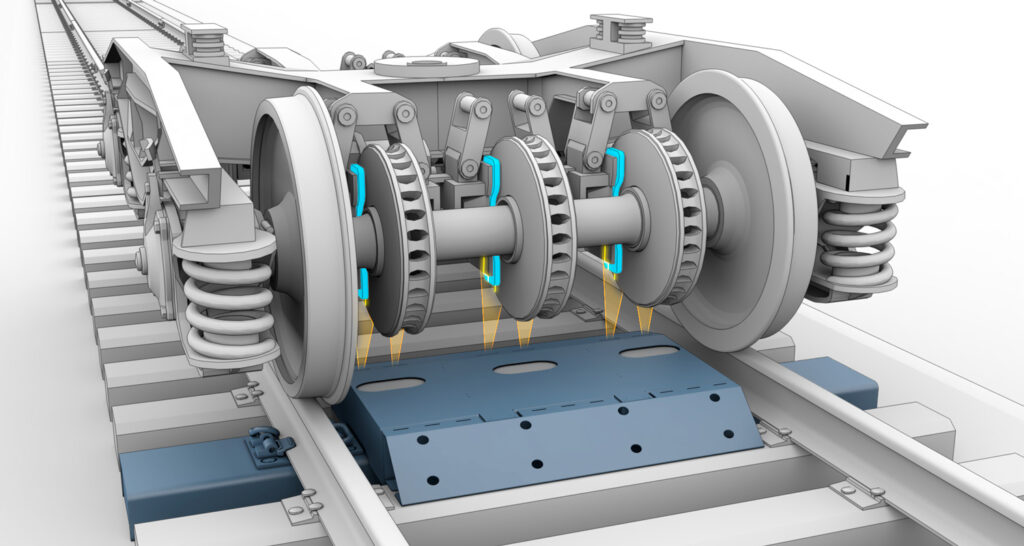 Trimble will continue to develop cloud-based, IoT (Internet of Things) rail solutions for rolling stock lifecycle management and will increase its focus on solutions for railway infrastructure surveying, construction, and maintenance, which are closely aligned to its core industry segments.
Recognizing the reality of modern imperatives, Wabtec is also involved in emissions control for rail rolling stock. They are partnering with BNSF Railway to advance sustainability in the rail industry with a new biofuel project aimed at quantifying the impact of alternative fuels on emissions, durability, and performance in Wabtec locomotives.
BNSF and Wabtec will begin testing biofuel in the second quarter of 2022. The two companies will demonstrate the performance of biodiesel (B20) and renewable diesel (R55) in revenue service on Wabtec Tier 3 and Tier 4 Evolution Series locomotives in California with BNSF operating the locomotives between Barstow and Los Angeles, Calif.
Wabtec already has approved a 5% biodiesel (B5) and 30% renewable diesel (R30) blend for approximately 11,000 Evolutions Series engines in operations today with railroads around the world. Biofuel is a domestically produced, clean-burning, renewable substitute for petroleum diesel that increases energy security, improves air quality, and provides safety benefits.
BNSF conducted a pilot last year with a battery-electric locomotive developed by Wabtec in commercial service between Barstow and Stockton that showed an 11% reduction in fuel consumption and greenhouse gas emissions compared with standard diesel units operated on the same route.
Want to tweet about this article? Use hashtags #construction #sustainability #infrastructure #IoT #cloud  #futureofwork