Artificial intelligence, otherwise known and AI, is being employed in a variety of applications. Within the architecture, engineering, and construction fields, AI has been limited in use but that is changing almost daily. By combining AI and high-level computer analysis and simulation, many formerly time-consuming tasks can be done quickly with higher accuracy.
Altair, a company in computational sciences and AI, has released its latest simulation solutions focused on AEC (architecture, engineering, and construction). The release also includes updates to Altair's traditional solutions.
Altair Simulation 2022 includes support for several new construction standards. Now, users can choose the right AEC solutions for them throughout the project workflow by accessing every application with Altair Units licenses. Altair Units-accessible capabilities include the former S-FRAME software products as well as SimSolid rapid analysis, HyperWorks advanced meshing, CFD (computational fluid dynamics) wind load simulations, and more.
Tools like S-CONCRETE, S-FRAME, and S-FOUNDATION, which reduce design time and project costs for structural engineers, continue to expand in Altair Simulation 2022 and now include built-in design codes for different American, Canadian, European, and Asian/Oceanian nations so projects and designs are compliant with the latest safety and material regulations.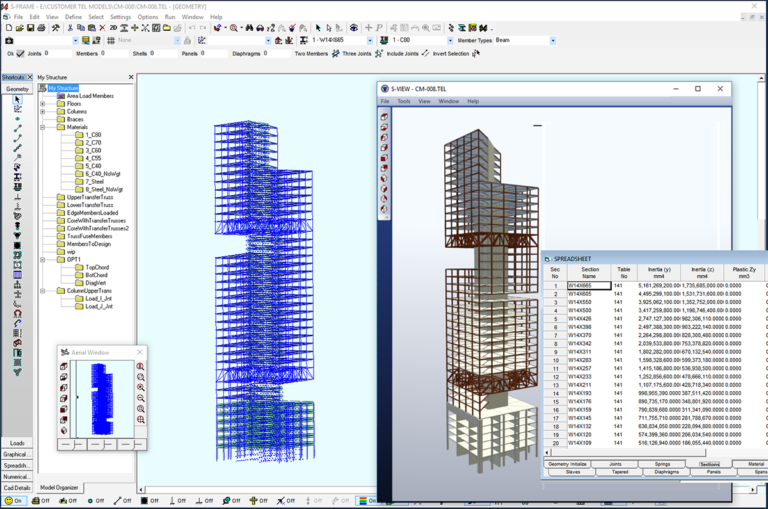 S-TIMBER helps engineers and architects address the ever-growing demand for sustainable buildings and structures by including advanced analysis capabilities and simulating the structural response to seismic loading according to NBCC, ASCE, and IB codes. Additionally, it gives users enhanced control over panel modeling to design CLT, Glulam, and Sawn lumber elements for code compliance, so they can deliver projects on time and within budget and design parameters.
Altair Simulation 2022 also includes a host of updates that bolster the capabilities of Altair's system-modeling, finite element analysis, design ideation and exploration, and manufacturability solutions. Updates to Activate, Compose, HyperWorks, and the Inspire products help users take on new challenges and give them new machine learning libraries, an interactive toolkit to no-code user interface creation, more advanced simulation and manufacturability workflows, and other analysis features so they can optimize designs and visualize even the most complex products and challenges.
Lastly, Altair Simulation 2022 includes new features that greatly augment Altair's fluid, thermal multiphysics, and structural analysis solutions. Tools like AcuSolve, nanoFluidX, EDEM, MotionSolve, Flux and FluxMotor, OptiStruct, Radioss, and SimSolid give users the power to apply simulation to new fields of application, utilize new physics solvers, better integrate related tools for electrification, simulate strength, stiffness, and other physical measures, and take advantage of new optimization features that make better, more efficient designs.
Want to tweet about this article? Use hashtags #construction #sustainability #infrastructure #IoT #AI #cloud #futureofwork